Discussion Starter
·
#1
·
Had an old fishing buddy, Greg Allen who is back from Afganistan in town with his wife Dana. He really wanted to go offshore for some bottom bouncing but the forecast was not good for my boat so we hired Rob and Robert aboard Reel Escape to take us out.
We were joined by Tom Kidwell, his side-kick Tony, Dr. Ike and myself. The forecast called for some morning wind and things to lay out by mid morning but it never did. But Rob's 43 Viking plowed through the waves making for a comfortable ride out and back. Rob took us to some new to me tile grounds that were loaded with a nice class of tiles with only a few dogs. Every drop within 20 seconds produced a triple hookup. Everybody got citation fish. Dr. Ike was the king of the 8 lb tile and was nearing the end of the day without a citation but he pulled through on the last drift with paper. Started fishing for tiles at 9:30 am and stopped at 12:30 pm with 53 tiles on board. Moved over to the canyon walls for a few drifts but the wind was still up and our drift speed was just too fast to hold bottom.
Great day on the water. Got to fish with some old friends that I have not seen in a long time. Thanks to Rob and Robert for taking us out in sporty conditions and allowing us to fish together once again.
Here are a few pics from the day. Rob got more pics than me.
Dr. Ike fightin a nice one.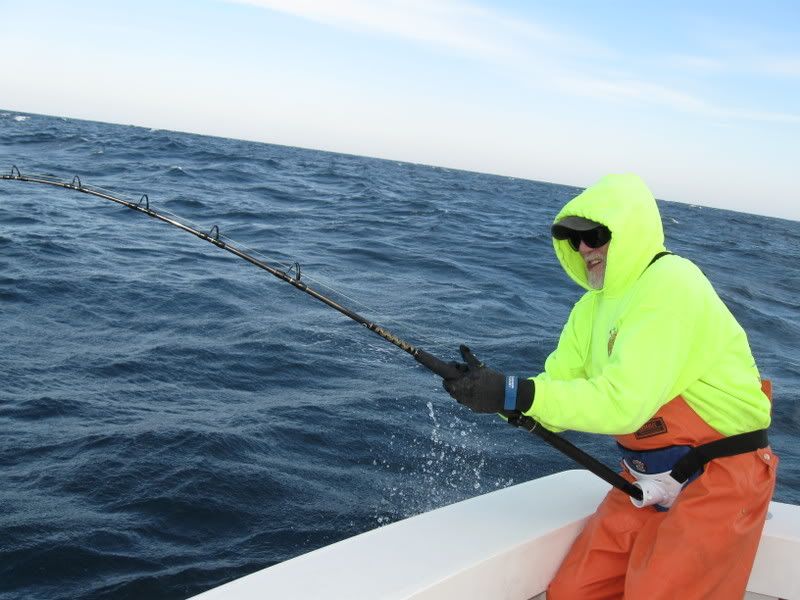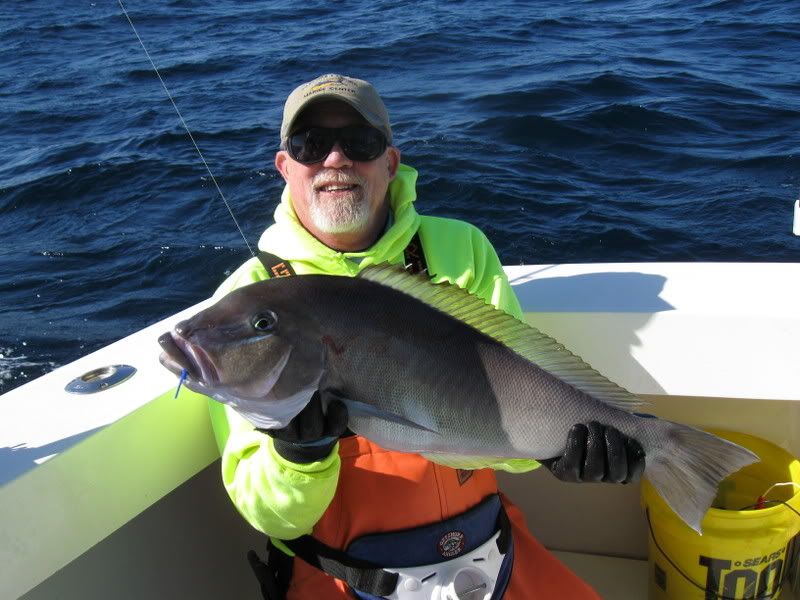 The boys hard at work.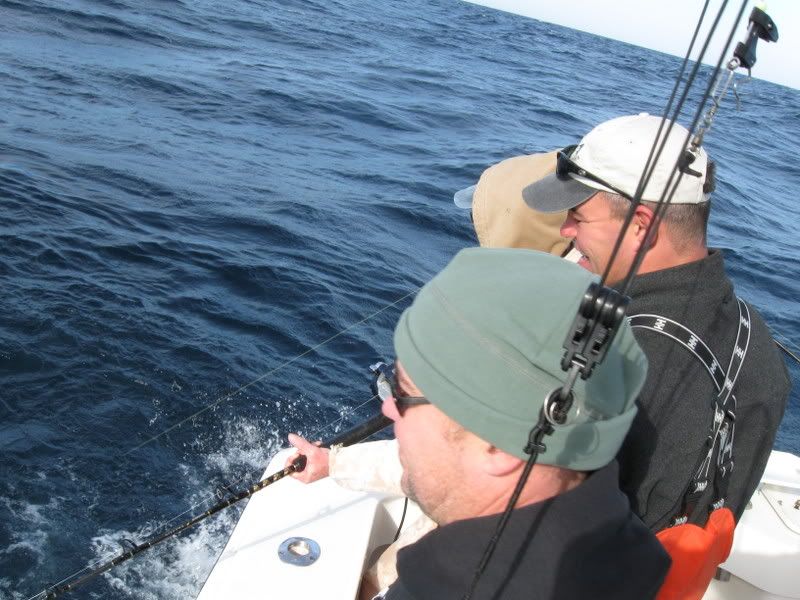 Here is Tom who just cranked....er...pushed a button catching a nice one.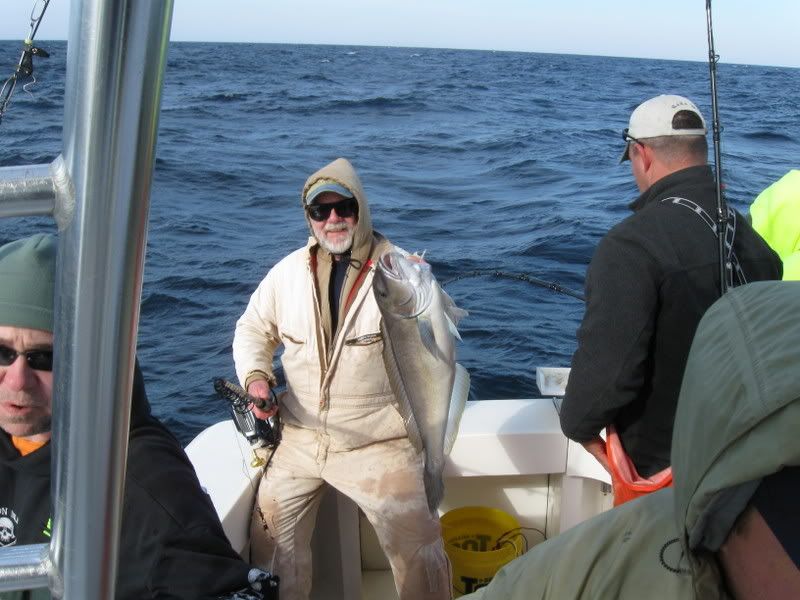 Greg with a 10 pounder.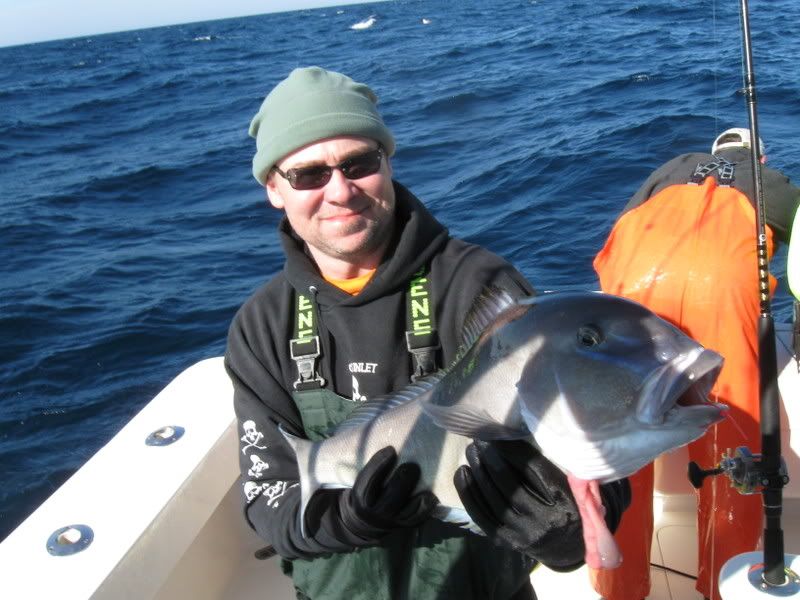 Mate Robert worked his tail off today with constant action.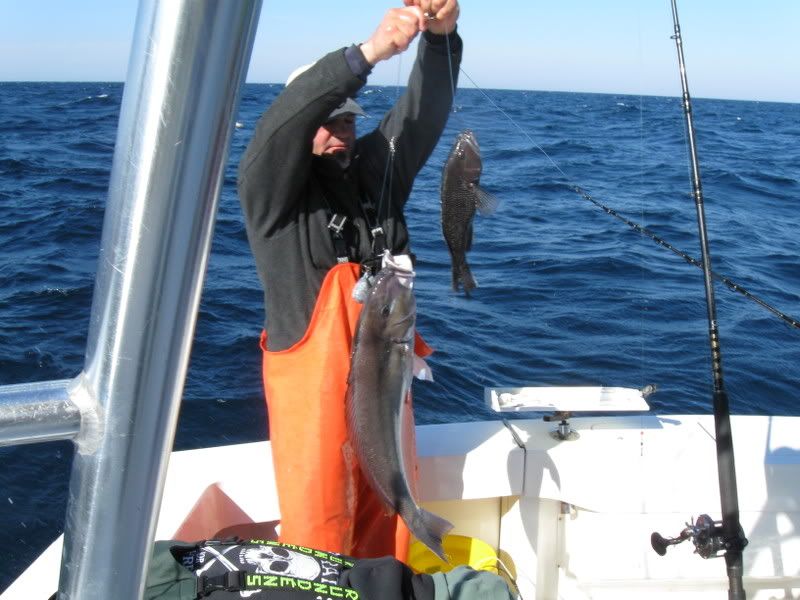 Tom dropping a grouper rig down but nobody home today.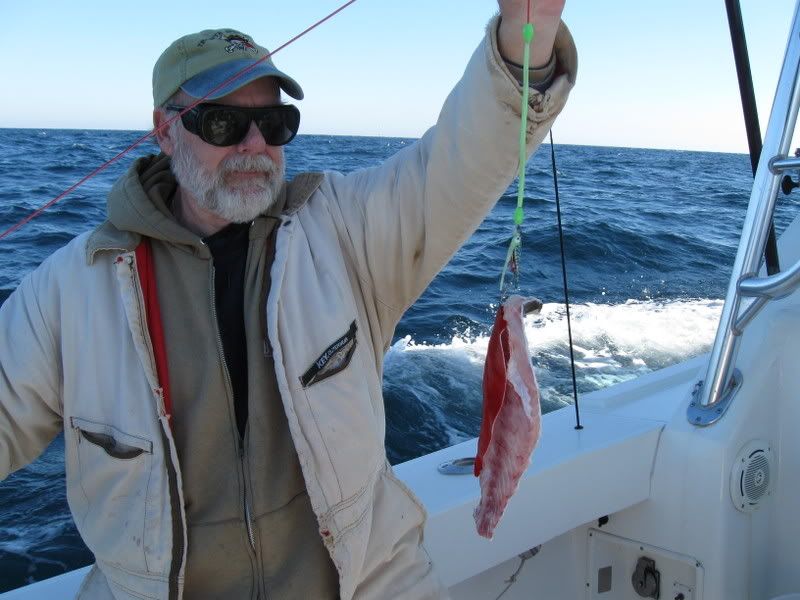 Final dock shot with the gang.