Discussion Starter
·
#1
·
Went to the Asquith reef dedication on Thursday and got there late -about 10:25 am - due to biting fish
. No one else was there-just the barge with the oyster spat.Talked to the crew and they said everyone was on their way.Greg pulled up in his sweet Whaler and then we saw a few boats headed upriver.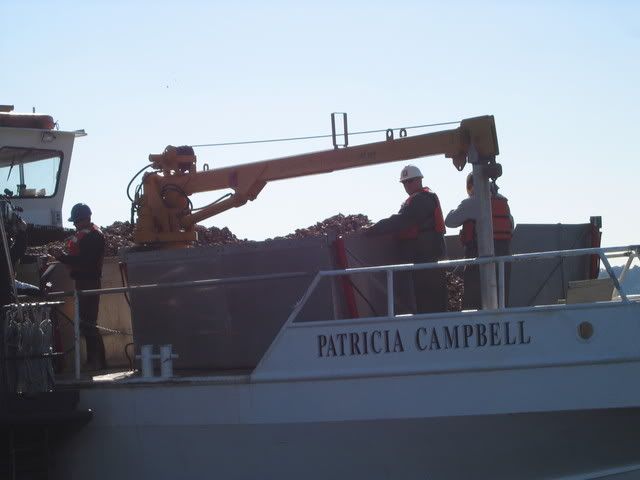 It was a good turnout and the weather was perfect.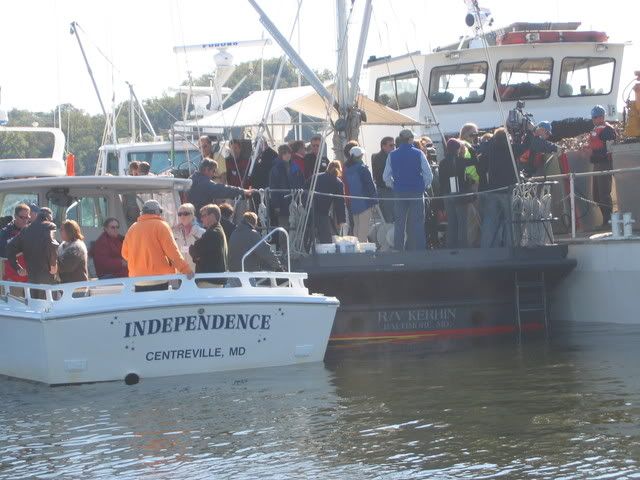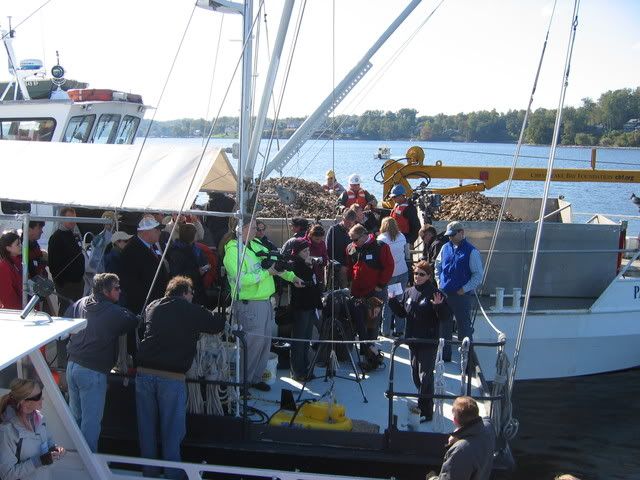 Each person was given a piece of rubble to toss in - the last pieces of the reef.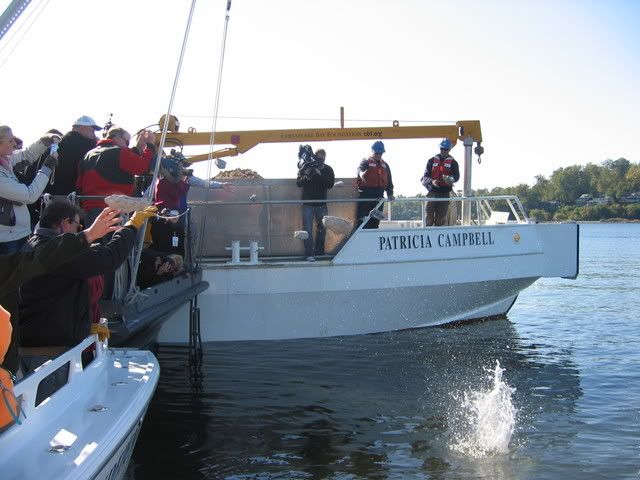 I had planned on diving but glad I didn't
.Talk about hard hat diving - OUCH.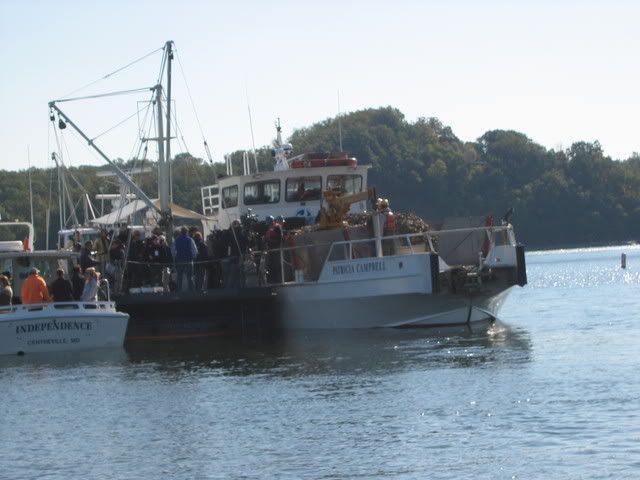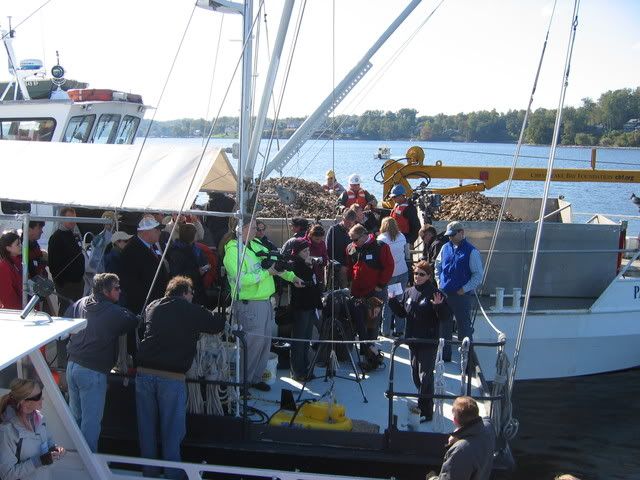 Stephanine (?) Reynolds from DNR gave a nice talk about the reef and even mentioned local angler input ( insert SRRKC) :clapping2:. The new reef markers are in place- I would recommend putting each one in your GPS in case they dissappear over the winter.
The oyster shell with spat (tiny oyster) was set to be put over the reef.It should be cool to dive there next summer to see how everything is growing.I have high hopes that more of these reefs can be placed in the Severn :yes:.