In a humanitarian gesture, I am reaching out to all peoples of the South. Even though you may have been brainwashed into believing that grits are yummy, there is still the opportunity for each and any of you to quit eatin' like Goldilocks lappin porridge inside the 3 Bears' hizzle. Fer crissake, there aint no shame in eating decently for a change. You know that its no fun shovelling dribbly **** to yur mouth in the way of puttin' away a breakfast. Its worse than flat soggy, mushy corn flakes, I swear.
Allow me to put you onto sumthing with a little sustanance to it.
STEP 1. Lightly saute some onion.
STEP 2. Parboil, cool, skin, and cut up taters. Add to onions along with plenty butter.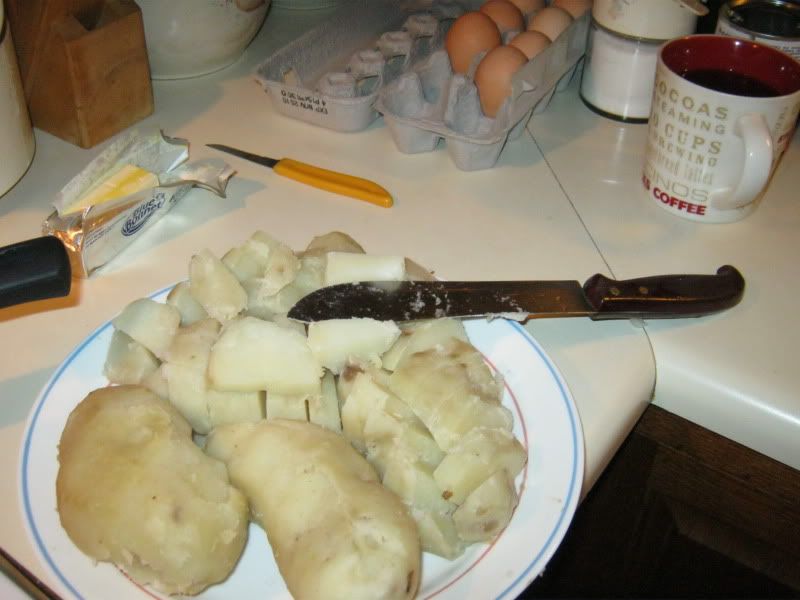 STEP 3. Scramble some eggz and fry up some sage pan sausage. Toast not included in pic.
See what I mean? Grits who?
I rest my case.