Discussion Starter
·
#1
·
in many past reel repair posts, you've seen me open up bearings to clean them, but i've never had a complete discussion of one this topic before. i'd like to do this now. it's a post that is long overdue. for many reels, bearings are the weak link. they are often the first things that will fail. i will start out by saying that shimano recognized this and was the first company to actually do something about it. as of yet, no other major reel manufacturers have followed suit. i hope that will change.
basic fishing reel bearing design is fairly simple. you've got an outer race, and inner race, the balls themselves and a cage. the material almost always stainless steel.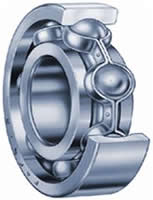 the biggest difference between bearings is the "side plate." avet and accurate bearings are sealed. the seal itself is often blue or black, and is made up of a phosphor bronze and plastic laminate that is simply pressed in.
the majority of reel manufacturers use bearings with one of two types of metal shields. the first is a pressed in metal shield.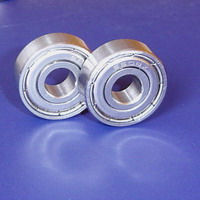 the second type of metal shield is held in by a retaining ring. when you see a bearing with a metal shield, it's a 50:50 chance of seeing one or the other.
and then there are shimano's open bearings. they are touted as having more chromium for greater corrosion resistance and are packed with a thin grease.
so there you have it, your four types of bearings; plastic seal, pressed in metal shield, retaining ring with metal shield, and open.
when servicing a bearing, the first thing you have to do is PULL IT OUT!!!!!! trust me on this one. there is nothing more frustating than having to pull a rusted bearing out of a rusted bearing cap. to this end, i made a couple of bearing pullers. the small one can be made from coat hanger material or stainess steel welding rod. one end is hammered flat, then bent to a 90 degree angle, and then shaped on a small bench grinder. it works pretty darned good!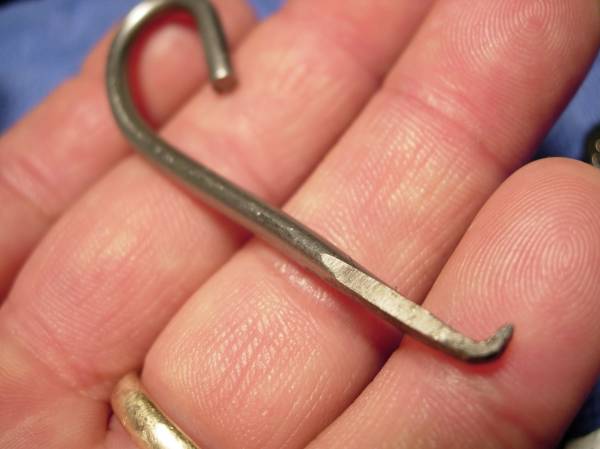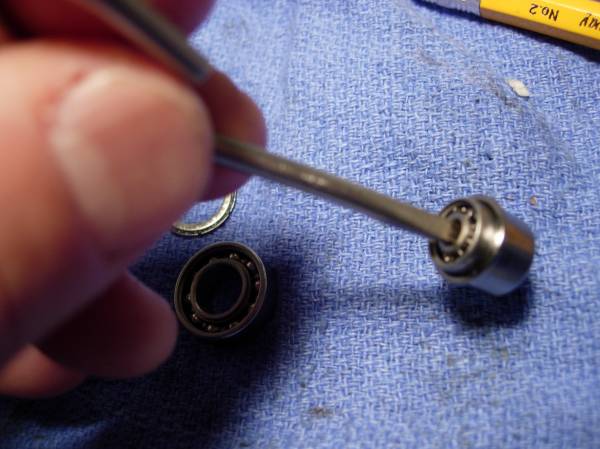 the other is made from a penn handle nut wrench. yeah, don't throw these away anymore! shape it the same way.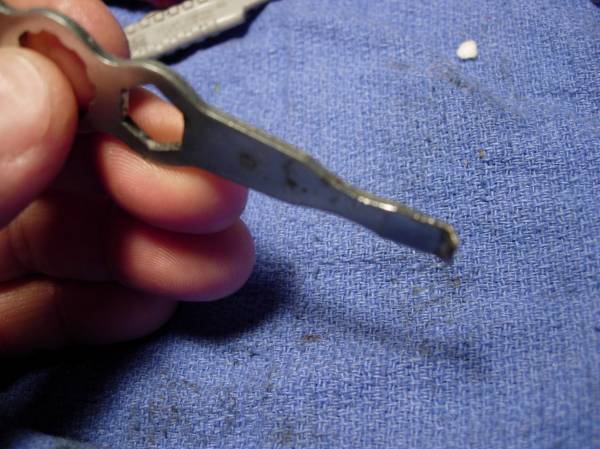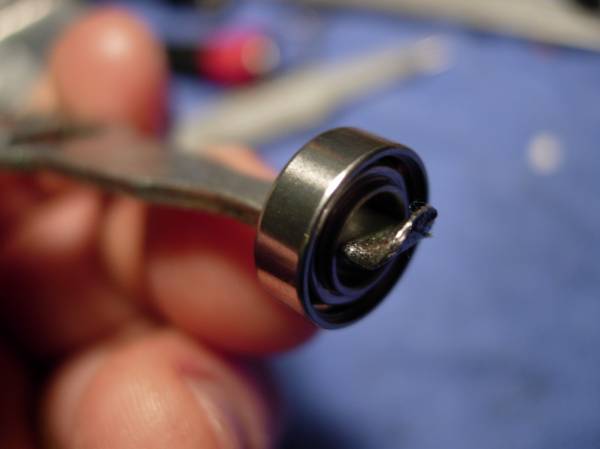 the other problem situation is specifically with some of the shimano reels. here is an old calcutta 400 spool. note that the bearing (well, bushing, in this case) is held in by a cross pin.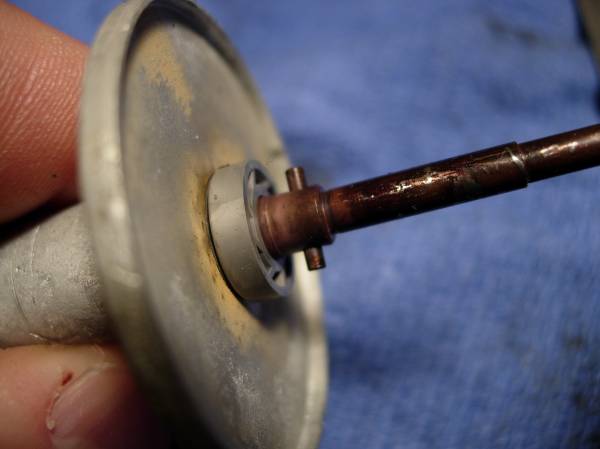 we're going to remove the cross pin with a special tool. it's a ratty old pair of vise grips with a slot cut in one side.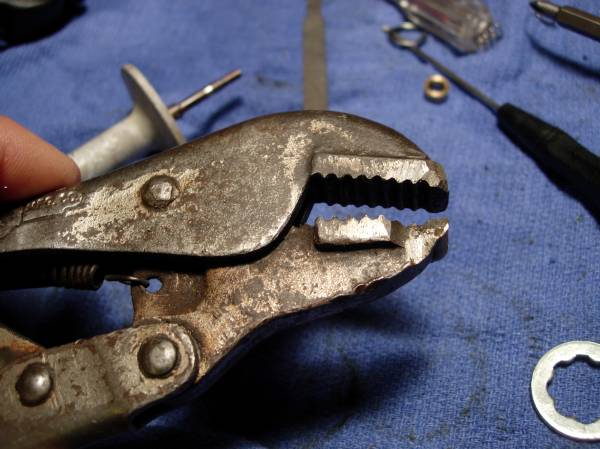 oh, c'mon, stop laughing! it's all i had laying around and i'm on a budget! anyway, i cut a slot in the side with a bench grinder. if i had to do it over again, i'd use the cut off wheel from my dremmel.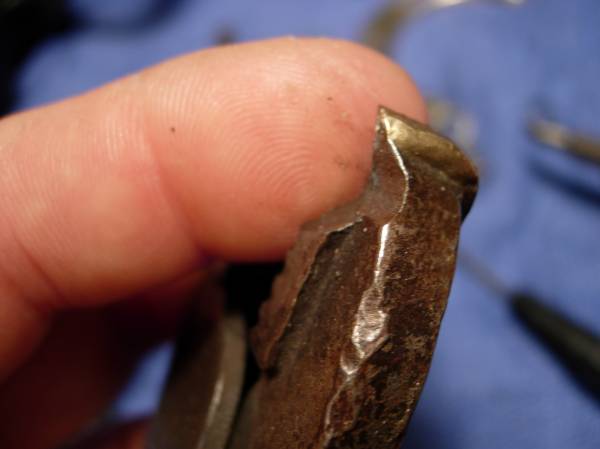 you just press the pin out half way, the pull it out the rest of the way and be careful not to mangle it up. remember, you need that pin!