Discussion Starter
·
#1
·
Been a crazy month - work , bad weather and family have not let me get out much lately. Planned to go tomorrow but forecast went downhill so decided to go today and just bottom fish. Got to Sandy Point about 1 :00 - saw Steve F leaving the park. Surprised to see about 25 trailers there.
High tide would be around 3:30 so I knew it would be incoming current. Got to the bay and was surprised to see the water was not bad - in fact , almost clear. Did see few logs / branches - so beware if you are running fast.
Looked around just south of the bridge - I have caught Spot in this area up until Halloween some years. Saw nice marks in 27 feet but no luck so moved into 22 feet and began to catch White Perch. Used two rods - as normal - one in rod holder did better then one I would hold. Nice steady bite on a calm day - tough to ask for anything more. Heard of breakers but stayed with the Perch. Most were 7-9 but did get about a dozen 4-5 inchers that went into livewell. Had 6 over 10 - these went into cooler. Every now / then had different type hit - hoping it was Spot. Managed to finally get one - tiny 4 inch Rockfish.
Current was moving nice and water stayed clean - in fact the livewell looked like an aquarium. Had a different type hit and lifted rod. This fish pulled harder then a Perch but fought different then a big Spot. Hmmm , I guessed a late season Croaker but fight was not quite right for that fish either.
I was close - it was a little Black Drum - cousin to Croaker. Cool to see one this far north. They lose the bands once they grow bigger.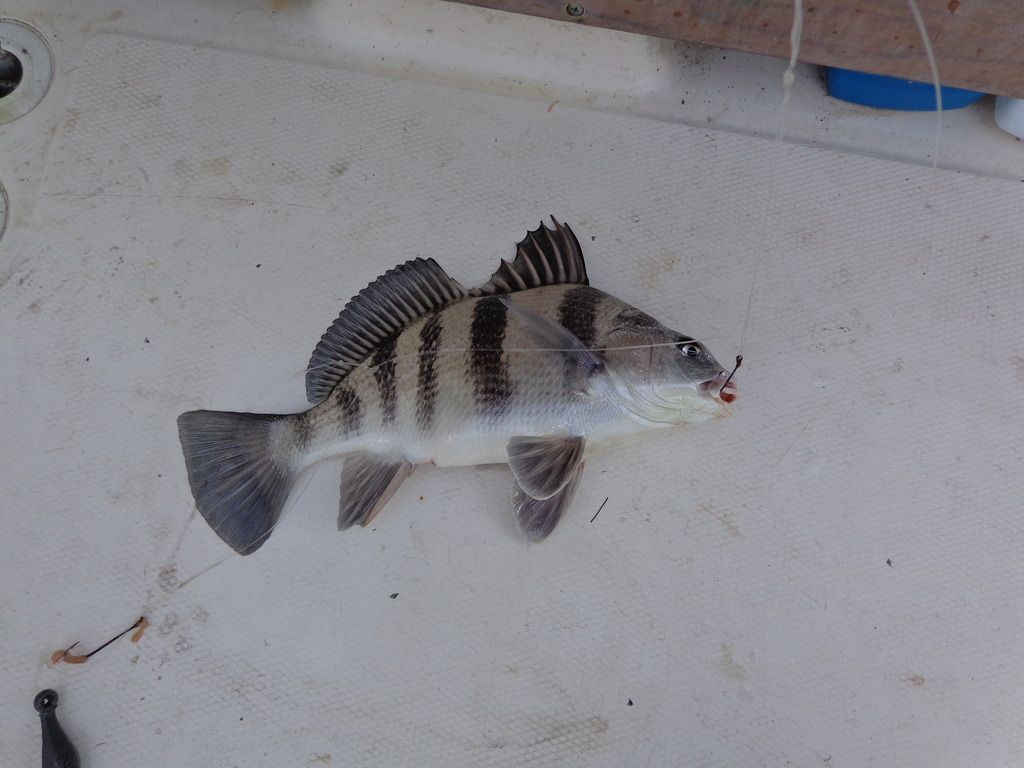 Took quick photo then gently released it. Decided to take a gamble and run north - hoping water stayed clean. Got to Podickery and looked around for Rock with meter. Found so / so marks in 30 so anchored and put over two Perch. Rock will hit Perch when Spot are not around.
Had two good run offs but both fish dropped the Perch - after killing them. Tried LTJ for a while but then current went slack. Too nice to go in so wandered slowly south using side scan. Found 1 or 2 things but nothing great. Tried around bridge for a while but only had few hits from little Rock - too small to grab the 3/0 hook on 1/2 oz leadhead.
Sun was slowly dropping and did not want to risk hitting a log running in darkness so headed in about 6:30.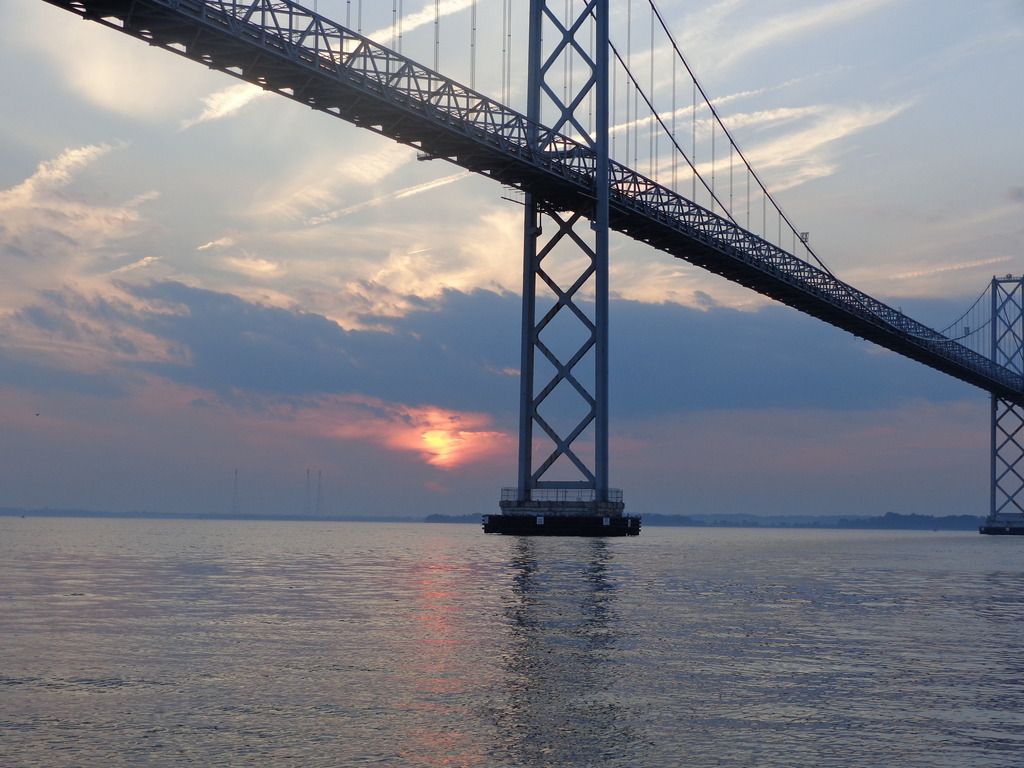 Saw log right at the jetty - just inside. Side scan showed it to be fairly large - but only small piece sticking up above water. Looked like it is trapped in the rocks.
Easy drive home - you know it's October when you are cleaning boat and fish in the dark but it is not even 8 pm.