Day 1, 12/12
Launched boat @ 6:30 am to a bit of a breeze but not terrible. As the graphic below shows, it didn't stay that way long.
Headed to the shoal in 3' foot waves by the time we got there the wind and waves had picked up coinsiderably and I decided it was in our best interest to make our way back in.
We passed Hank, Jumbo and WP surfing the waves about a mile south of the concrete ships they were headed out. :eek2: As Jamie posted in his report there were 5'-6' waves and I think a few in there were a little better than that.
Back at the ramp.
Day 2 12/13
Still a little rough on the way out but much better than Friday. Made our way out to the 4th. It didn't take long and we were picking away at them and for a good portion of the morning we were basically the only boat there except for a VA charter boat who was trolling back and forth. I could see W. Pete had plenty of company over @ the 3rd :yes: .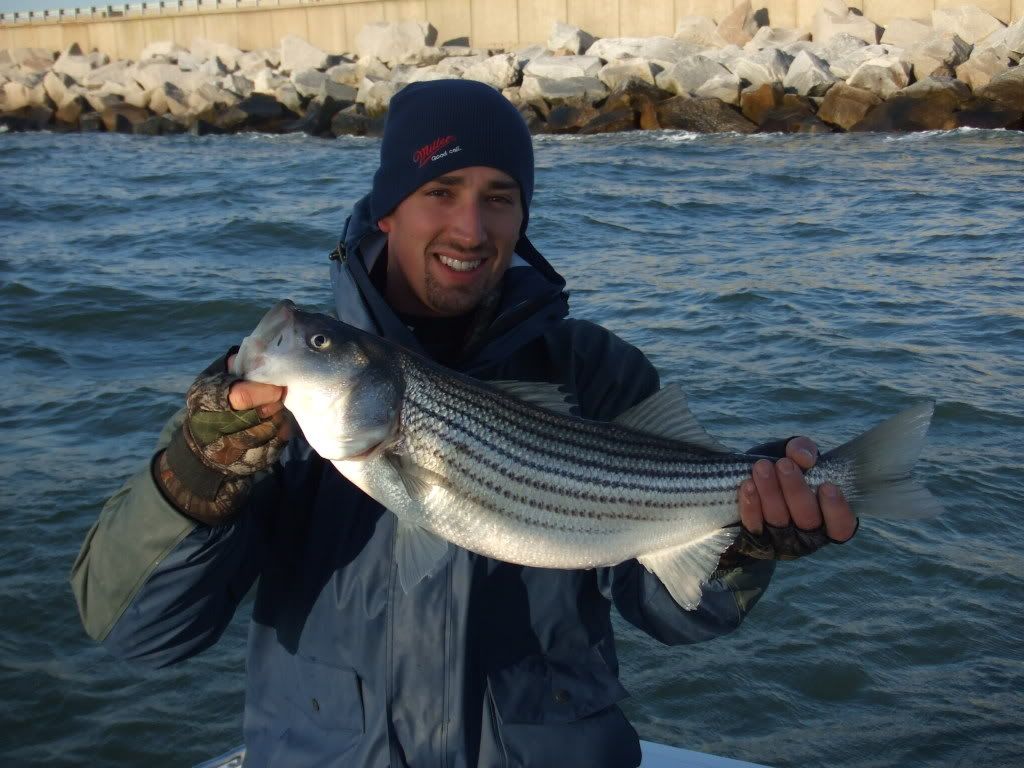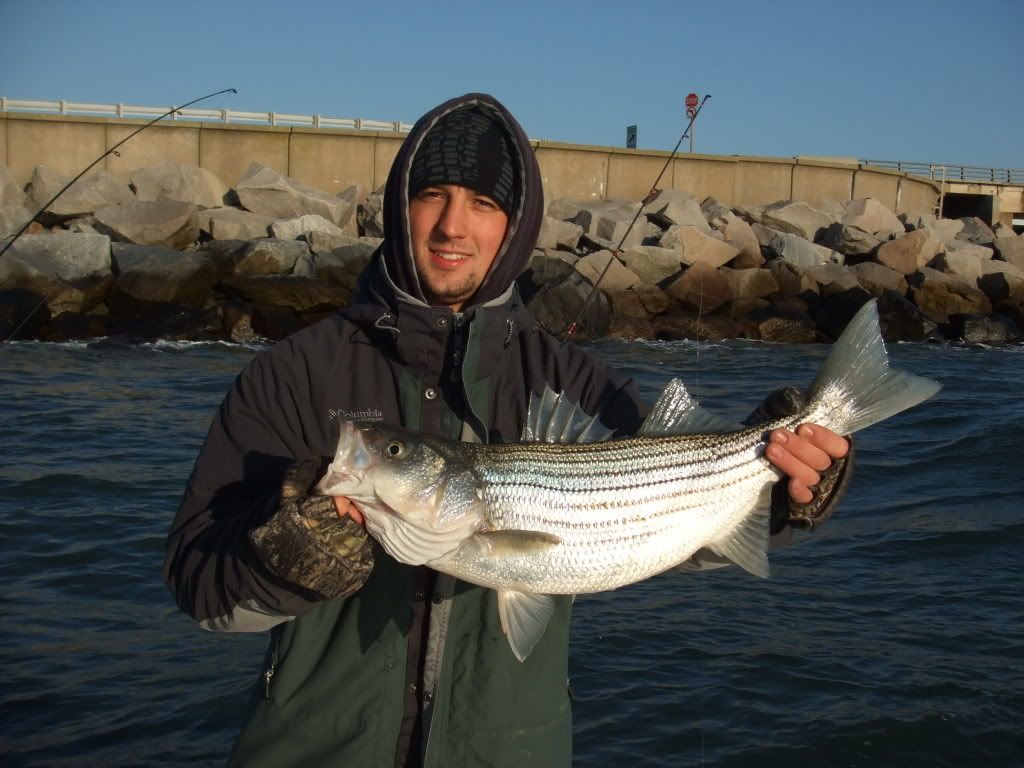 Eventually most of the boats from the 3rd started fishing the 4th and it got a little crowded but, for the most part everyone played nice, there were fish just about everywhere in the area. When the current was right it was pretty much a fish on every cast.
Once the wind layed down enough we started working the bridge pilings and they were holding a little bit better grade of fish than the islands.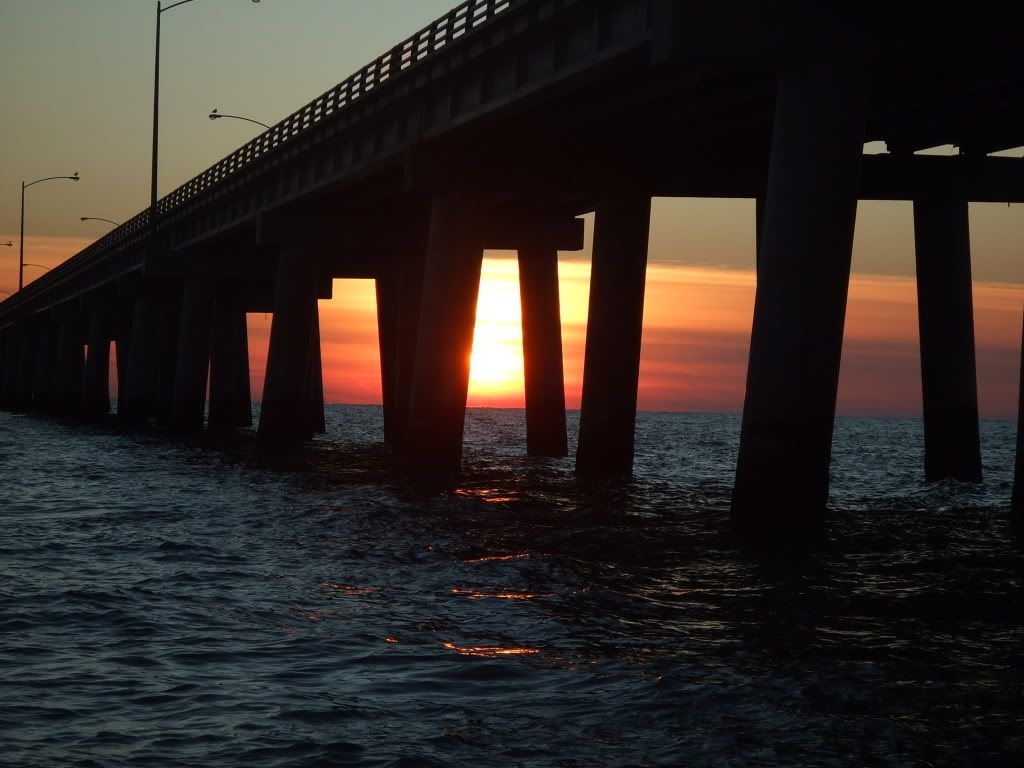 Nothing real big this weekend 30" was the biggest but, we caught a lot of fish. I don't know exactly how many we caught but it was well over 100.