Discussion Starter
·
#1
·
Titusville, Cocoa & Mosquito Lagoon Fishing Report - August 13th, 2012
As most have seen here in central Florida there was an algae bloom that occurred a few weeks ago here on the waters of the Mosquito Lagoon and Indian River. However not all is lost or gone. There still are several areas that are not only producing fish but also numerous areas that have quite a bit of clean water.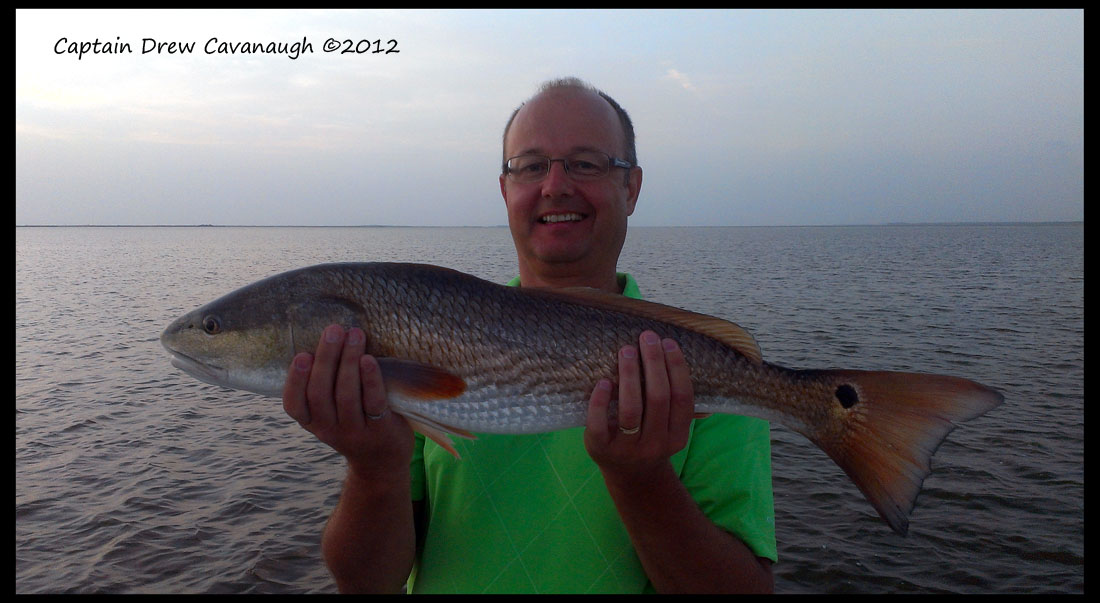 The Mosquito Lagoon, Refuge and Indian River is holding a good and respective amount of redfish still. It is just a matter of looking very hard for them. The key is to look along drop offs with the grass mats that border the flats, watch for activity and then use a good method of watching for tailing fish. The redfish have been up inside the heavy, thick grass feeding. I mean some of these fish are several inches underneath a thick pad of grass. It is almost surreal to watch them do this. Now the main ingredient here is a very good cast. I mean perfect when throwing into grass like this. With the reds feeding in this grass the visibility for them is pretty much none. Your shot at them as got to be perfect, if it is not they just will not see it. Using a D.O.A. CAL with an added bullet weight along with a weed-less hook configuration will be your best bet. Also for those of you wanting to use live or cut bait you can move around and let a piece of bait soak for a while if need be.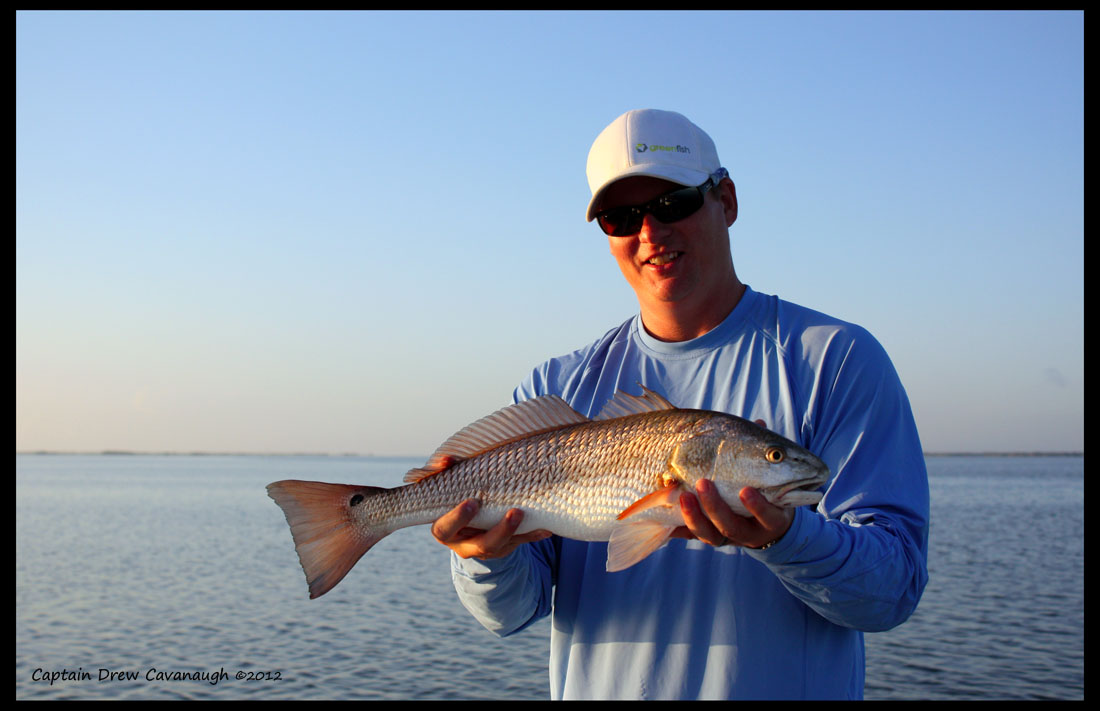 The trout bite has still been fairly good given the water clarity. Whether you are fishing up in the New Smyrna Beach, Edgewater area near Oak Hill or down in the Indian River near Cocoa, Port St. John and Titusville. Several trout are being caught fishing the deep ledges and looking for clean water with some movement or flow to it. If you can locate the smaller bait fish and birds feeding even better. Using top waters or soft plastics are your best bet. If you are in the deep waters and see birds diving and feeding there is also a very good chance you can get a good amount of bites of jacks and lady fish which are always fun too catch as well.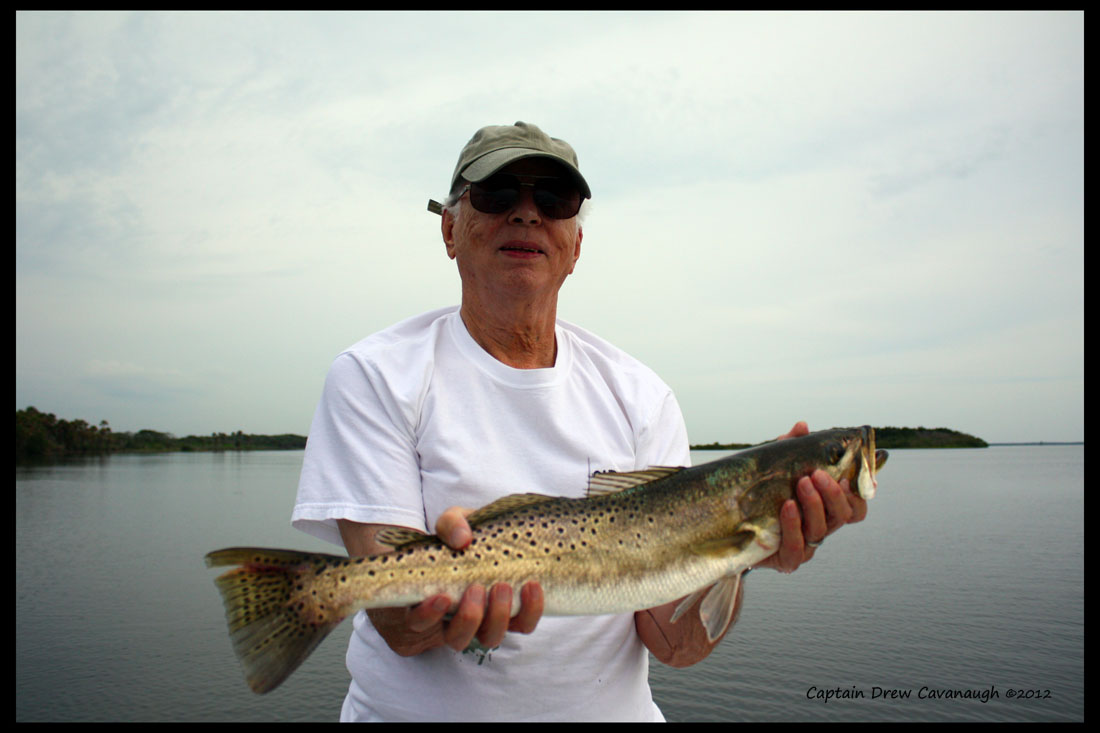 The tarpon bite is great inshore and near shore. Tarpon ranging from the 5 to 10 pound class in the canals are being caught using medium light tackle. Tarpon up to the 80 plus pound class throughout the river are also being caught and numerous are rolling and feeding. There is nothing like seeing these fish feed and strike your lure. Throwing the
D.O.A. Baitbuster
or the medium D.O.A. Terror Eyz with a heavy leader (60 pound to 100 pound for the bigger tarpon, smaller for the fish in the back creeks and canals) is the go to this time of year. I am seeing a much larger catch ratio with these versus using live or dead bait. Watch for the fish to roll or swim by and then make your cast to them.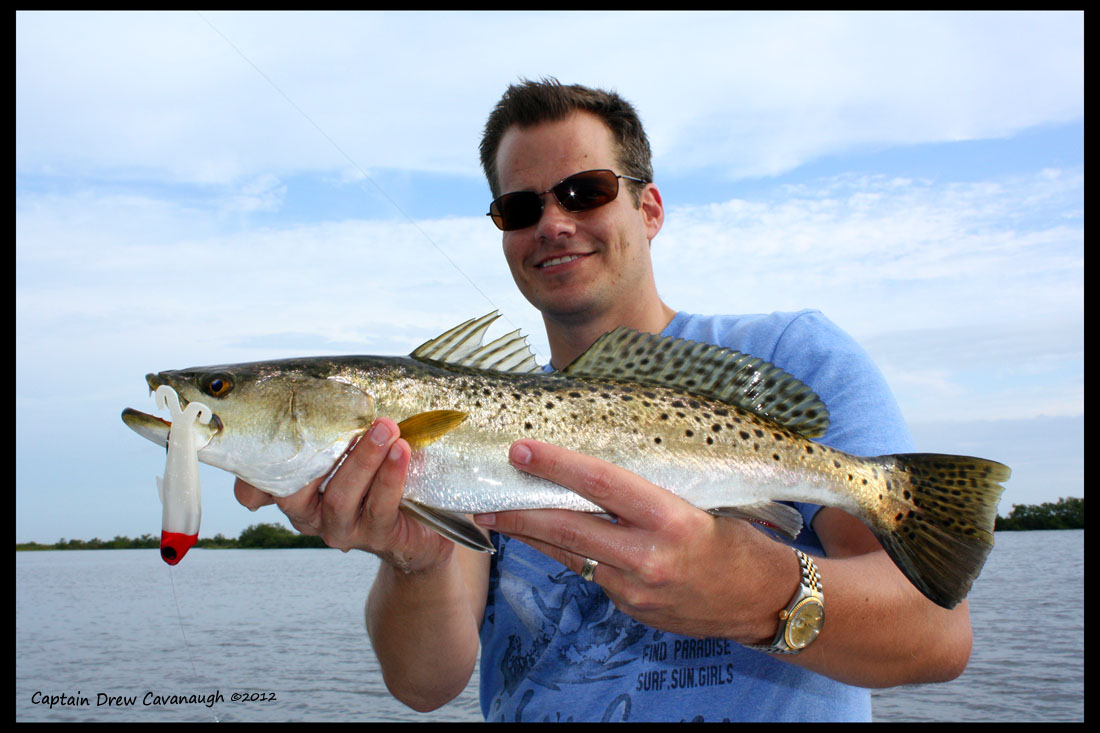 Please remember to handle every fish you catch with the utmost caution and extreme care. This will ensure a higher survival rate upon their release.
Captain Drew Cavanaugh
Florida Inshore Fishing Charters
Cell/352-223-7897
YouTube Videos