Discussion Starter
·
#1
·
No telling what you'll find under the bridge.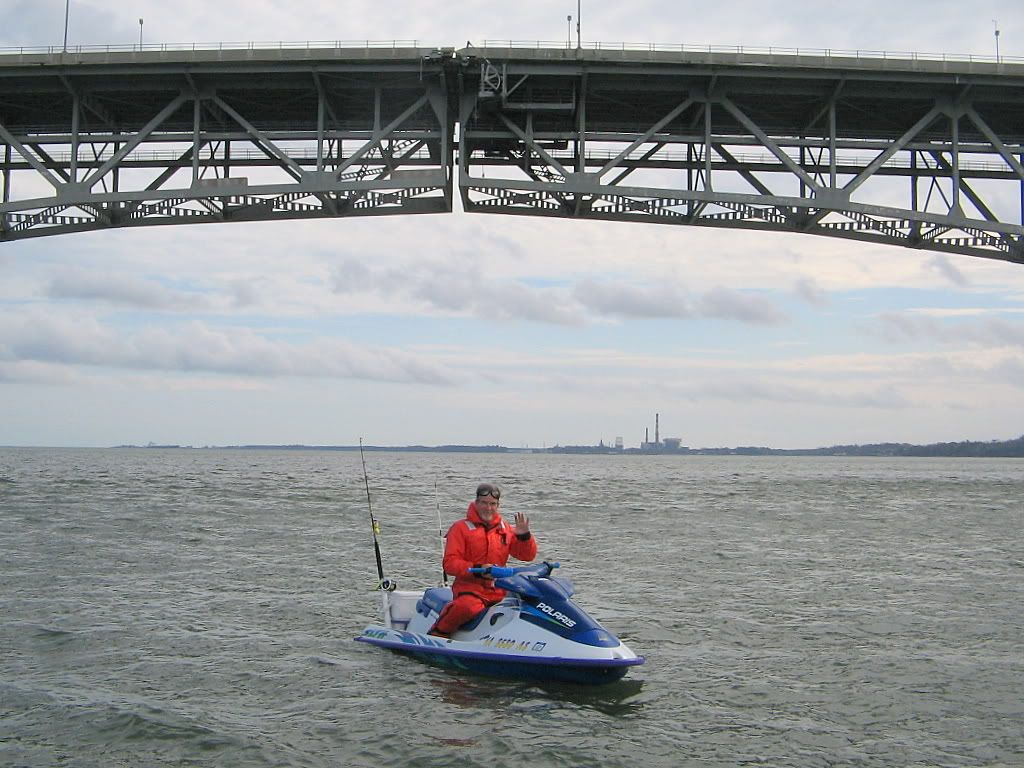 Shortly after launching the boat this morning, I noticed a 'small craft' under the bridge. My first on the water Jet Ski Brian sighting!:clap: There was only one other boat/trailer in the lot and it was too big for a jet ski, so I wondered where he had put in. Evidently in jet ski world... The Poquoson River to the Coleman is a short run on such a nice day.:thumbup: He took some pics...so I fired back! Good to see you out there...hope you beat that dark mess of clouds back home.:boat:
Fishing report: Too much thinking involved in the weather forecasts today, so I just tucked under the relative safety of the Coleman. Started with the usual plan around the pilings, but the current was dead and the bite was similar. I decided to run out and troll some working birds while the tide changed. Lots of bait on the FF on the Yorktown side of the channel, but I didn't get hit.:yawn: Good to set out the spread anyway... I'm out of practice.
Headed back to the bridge and the current was ripping good. I've been wanting to try to get deeper down the water column in an attempt to find some bigger fish. Most of the schoolies I've been catching have been down about 30-35'. There's about 45-50' below that that I haven't spent much time on. I see good fish marks down there on the FF, but haven't been able to get a jig where they seem to be holding.
Well... today's ripping current and gusty wind conditions weren't helping any, but I did manage to catch a 'little bigger' fish, in a 'little deeper' water.
One of the few times I was able to feel the jig drop off the down current side of the 'ledge' and I stuck a 29" fatty. Released it and kept working on something just a little bigger, but wasn't able to get it done.
Ended the day with my under slot 23"er in the cooler and made the
long
trip back to the ramp.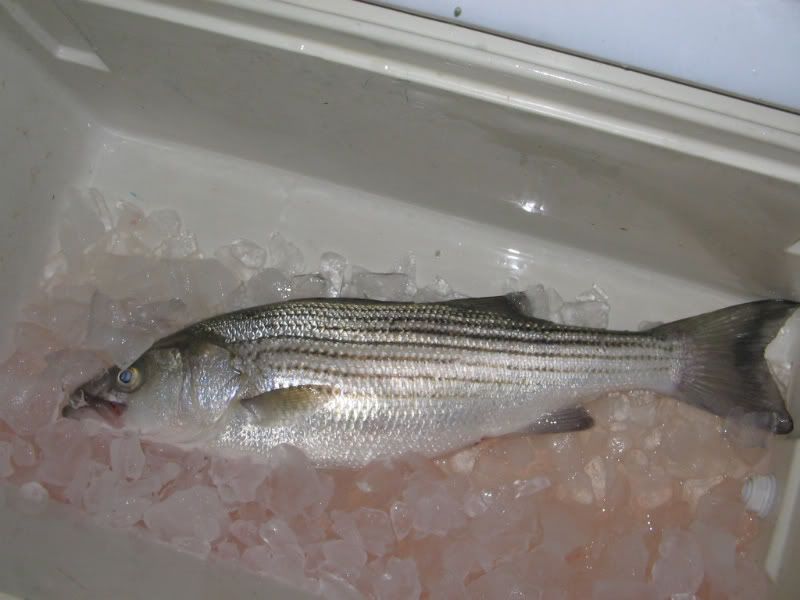 A good day of solo practice fishing. Practice makes perfect, right? I need waaayyyy more practice!:fishing2:
James