Discussion Starter
·
#1
·
Crew: Mike, Wes, Jordan, and Fletcher.
Departed Hampton at 7 pm Saturday night and headed over to the High Rise. Lots of boats out already so can't really do much looking for bait/fish, pretty much find an open spot to call your own. Get the eel spread out. Wes is one short of expert angler so we try hard to let Wes get a release. But just didn't happen. Wes boated 3 fish, pair of 42s and a 41.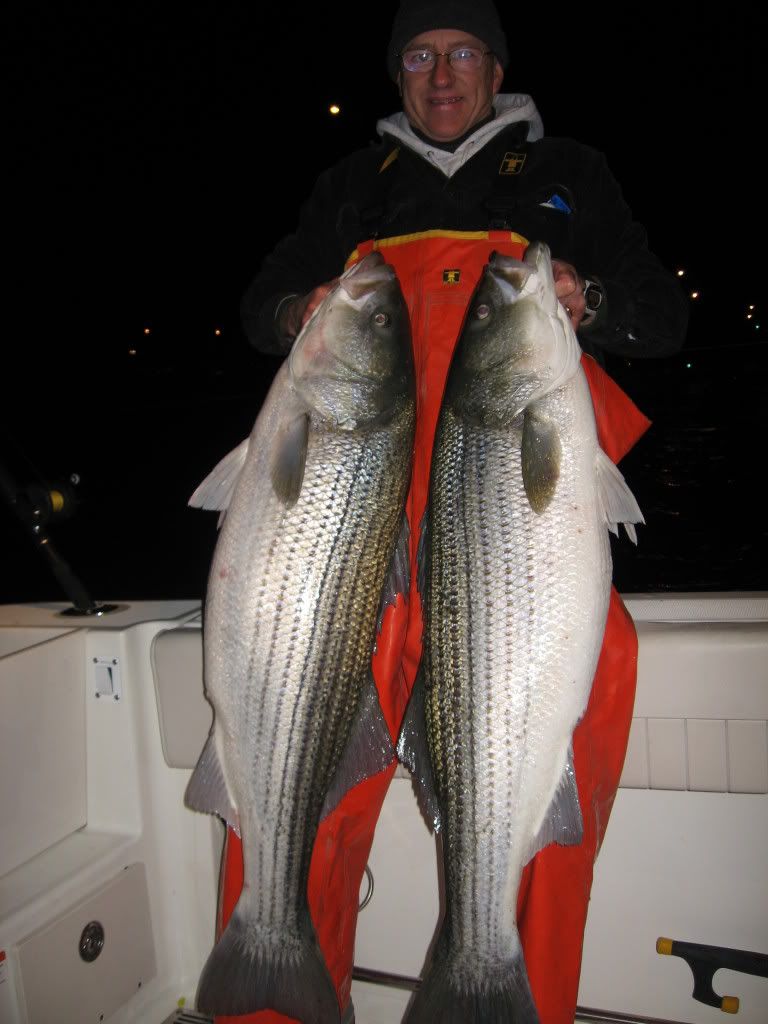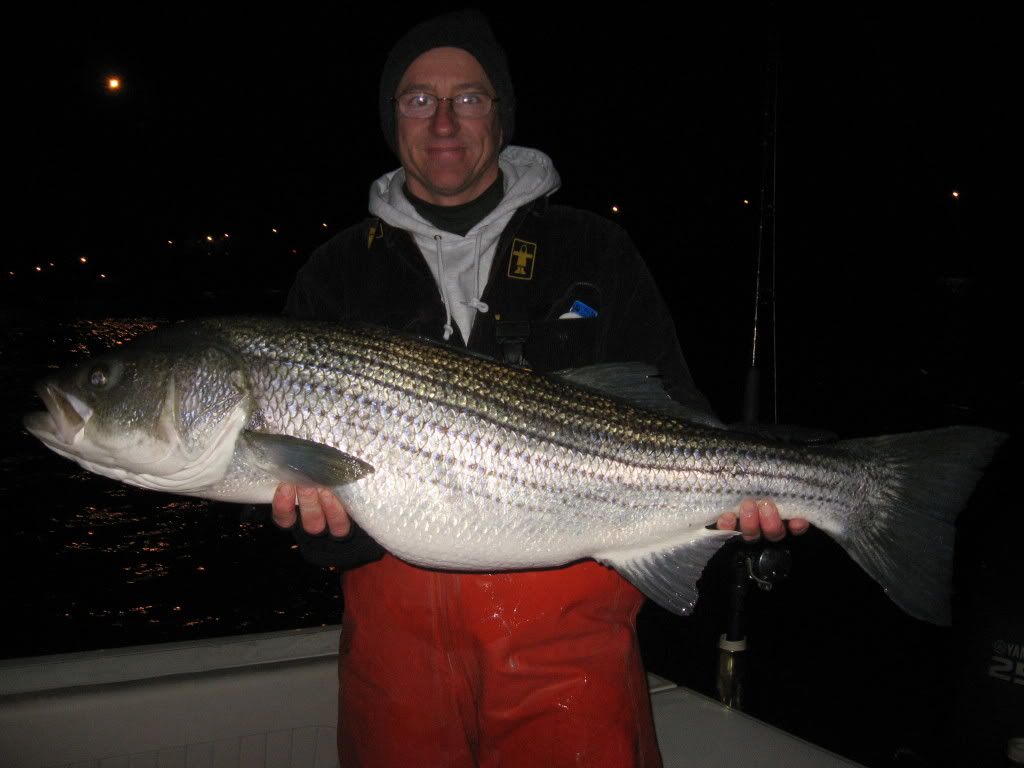 Fletcher gets a 38.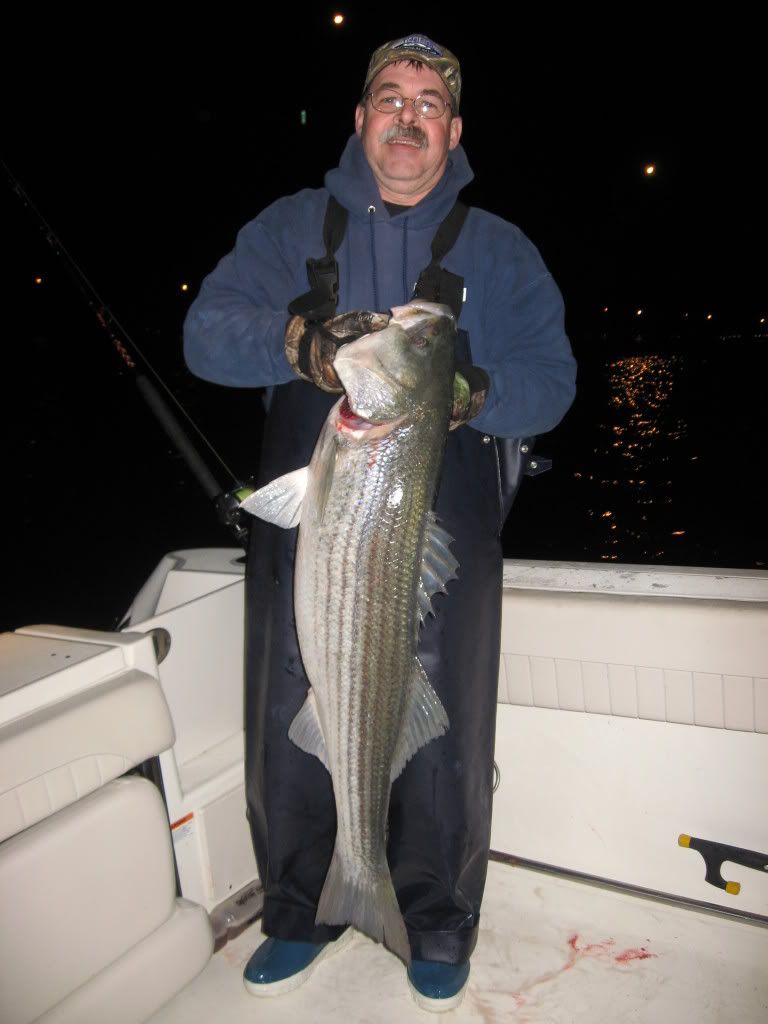 That's it for all night of fishing. 2 fish on the incoming and 2 fish on the outgoing. All fish released because at 5 am (slack) we pull anchor and run offshore to some warm water on the back side of the cigar.
We find 64-65 degree water around the 050-000 line and work it. Not sure what to expect, I put 3 horse hoos way, way back on wind-on leaders. Then a planer, then 4 more rods up closer in case there are YFT around. But before we reach 50 fathom, back in cold water. Water must have moved inshore. Frustrating because we are the only boat out there, nobody answering calls to work together to find water/fish. We find the most tuna like conditions around the 150 line, hard edge, calm water on one side, choppy water on the other, birds and bait right at the rip line, scattered weeds. No predators. no tuna, no fish marks, just bait marks.
Time to put away the tuna gear for the season...gave it the old college try this season.
While we are out there, drop and put some nice tiles and BSB in the box for dinner.
Here is a nice 13 lb tile for me.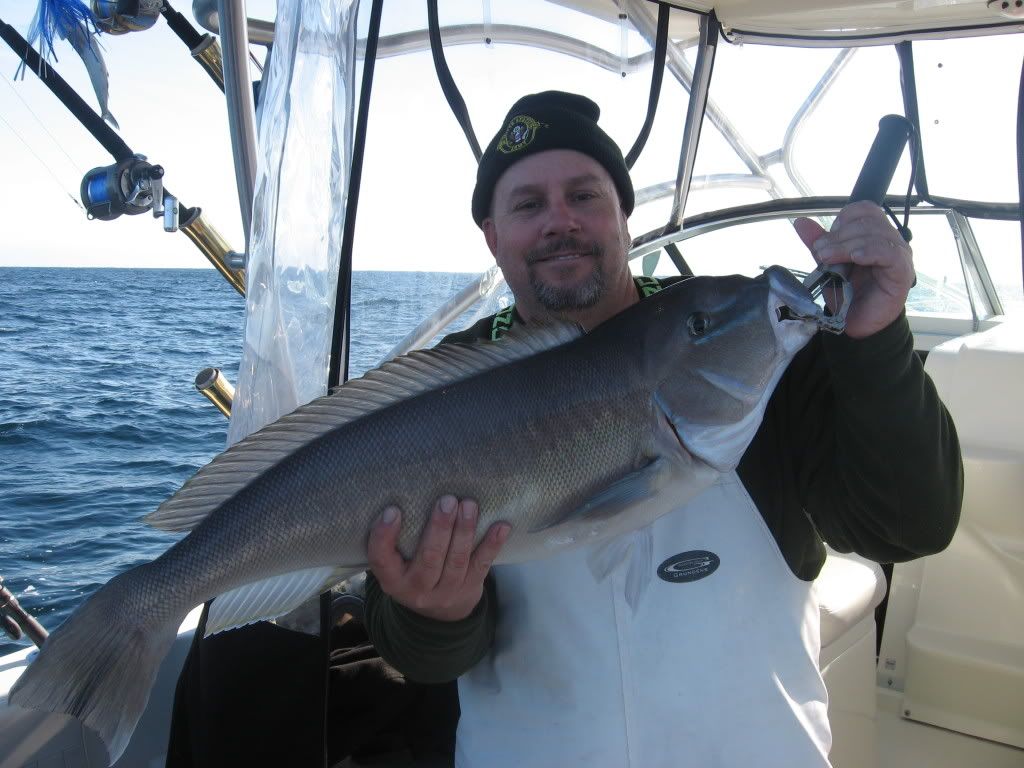 Nice class of BSB there too. Jordan brings up a nice pair.
Running out of time so we stop short of our limit so we can run inshore to try to a late afternoon striper bite. Run to False Cape and run up the coast looking for signs. Find some bait off Dam Neck and troll around until sunset without a bump.
At least we got some something for the table for 24 hours of fishing.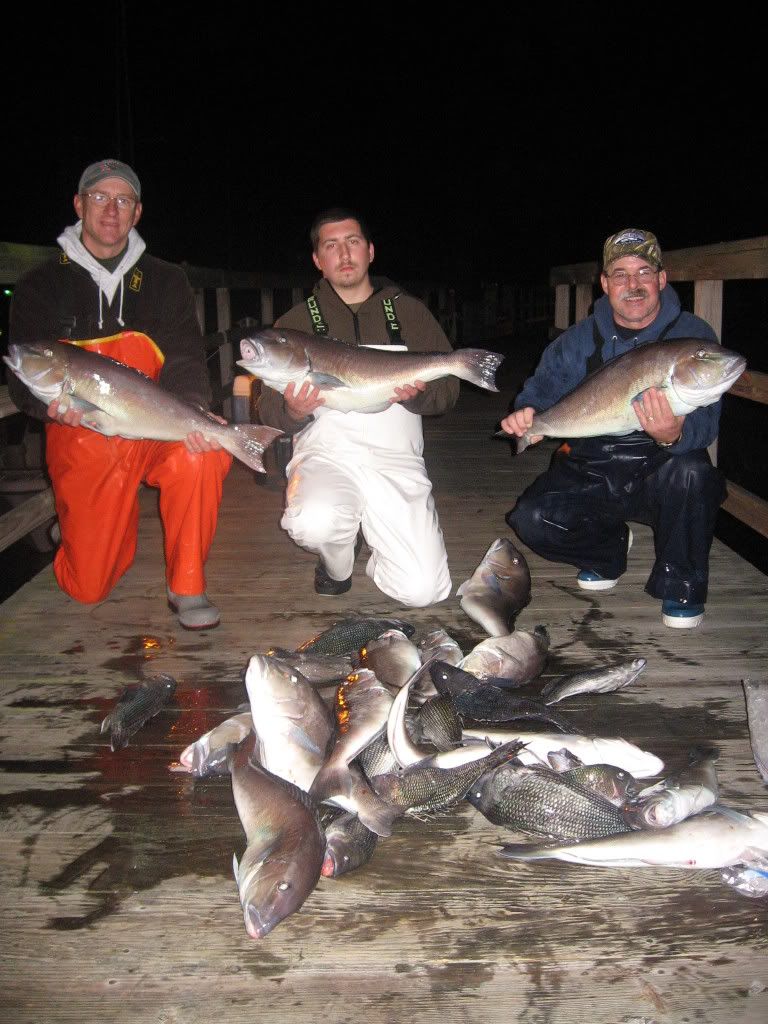 Been telling Jordan that sleep is overrated and we should fish now and sleep later. So he made this T-shirt for me.