Discussion Starter
·
#1
·
Little bit of Mexico on cold day - w pics
I was leery booking a dive trip the first week of December to Cozumel , Mexico.
We get a great deal traveling that week but I was thinking of all the good fishing I might miss. From the TF reports and weather - looks like the gamble paid off.
If you like warm weather and water - booking a trip the 1st and 2nd week of December can save lots of money. Our hotel room was $68.00 USD - after Christmas it will be triple that. Cozumel is a divers paradise - clear water and an awesome reef. Did night dives right in front of the hotel.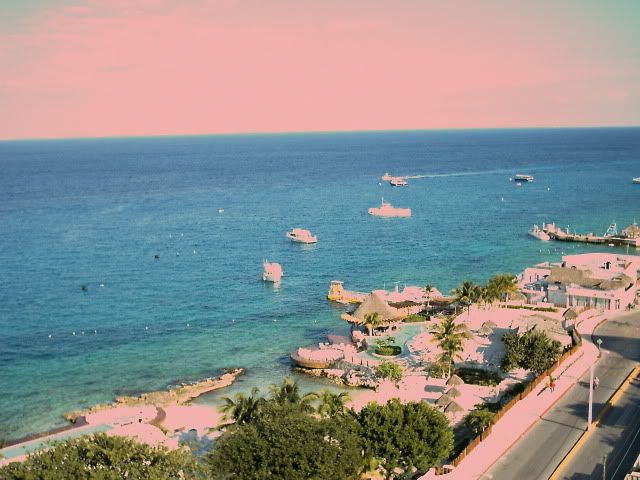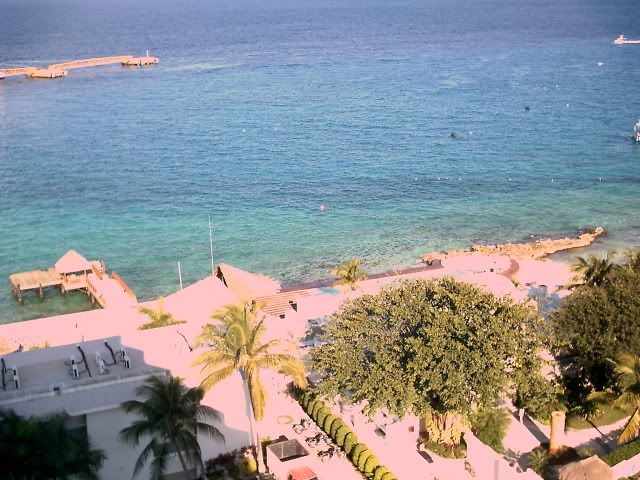 If you look close - the darker water is 35 feet deep. Diving was great but we did encounter an odd problem. On Tuesday - the ocean was closed. No lie - no boats were allowed out , no shore diving either. It was blowing but only about 20 knots - maybe 3 foot whitecaps. The 45 foot boats could handle it but the Cozumel government sides on caution. Tourists getting hurt is bad news. In fact , a local diver about 22 years old went missing Monday. No one knows what happened - he just never came up.
We all kept an eye out for his body when searching some of the reef edges / overhangs.
The entire area is off limits to fishing - lots of cool critters on the reef. The visibility is great - even at 110 feet down - you can see the surface. Sure bets the local 2 feet or less.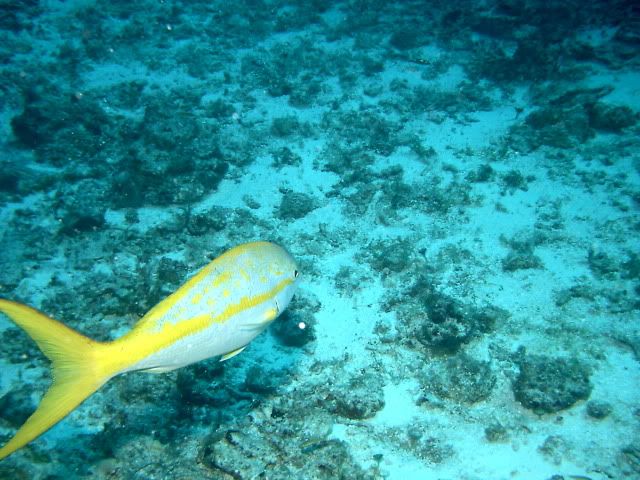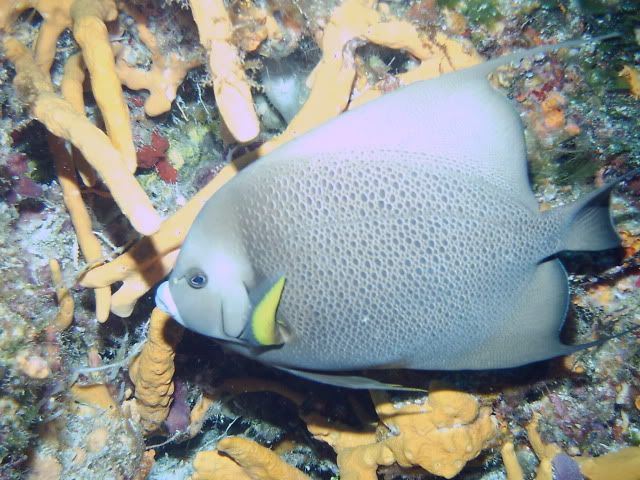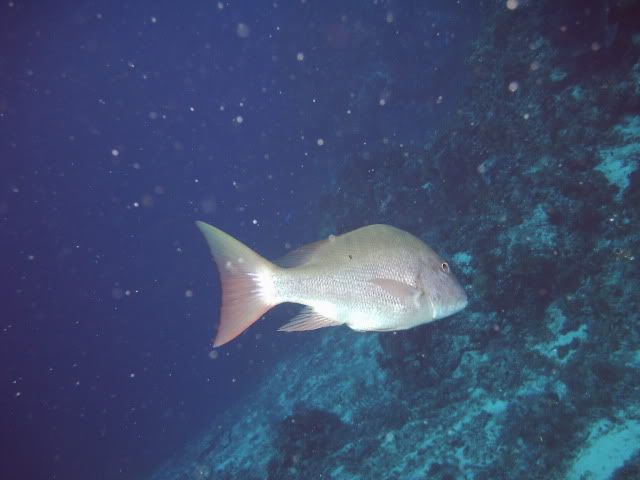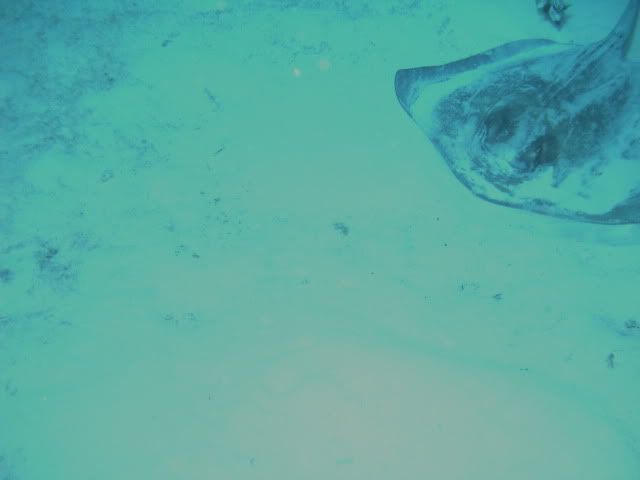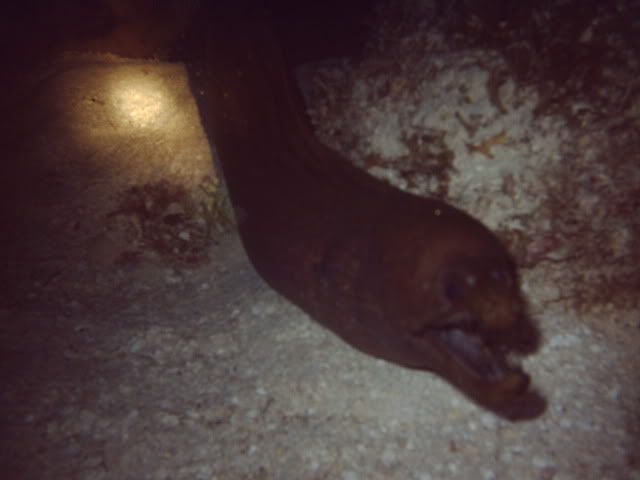 The locals are about as nice as you'll meet anywhere and crime is almost unheard of. Fun place for new divers - in fact some go there to learn to dive.
I did not have the camera when we swam by a huge anchor left behind years ago. This monster was easily 6 foot tall - had me drooling.
Talked to a few guys about fishing - going rate seemed to be about $450.00 for 8 hours. Not the best time - mostly Wahoo. They said April to June was best for Marlin / Sailfish.
Tough leaving 80* sunshine to come back to 28* and flurries.​