Discussion Starter
·
#1
·
i have a box filled with the 25 or so different smaller ht-100 drag washers that penn makes.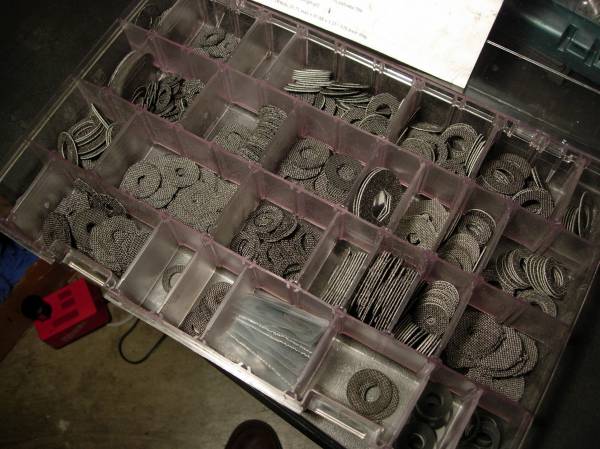 i am frequently faced with a situation where stock penn ht-100 or carbontex drag washers will not fit. if the penn washers are thin enough to fit, then i still often have to deal with the outside dimensions. what i can do is find a washer with the proper inside diameter and thickness. then it's just a matter of cutting down the outside diameter to fit. what i'll do is find a shaft of some sort that will fit the inside hole. i will used a drill bit or, in this case, a deep socket, to serve as an arbor.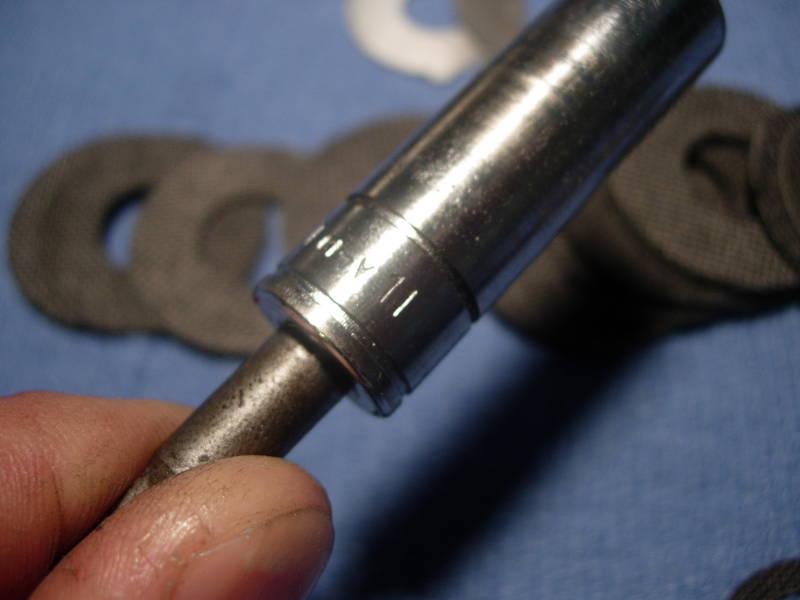 slide the drag washers over the socket.
now you have to hobble something together to hole the drag washers in place and keep them centered. an old bench grinder will make quick work of this. my bench grinder is on a rolling stand. it goes out in the drive way, then i point a fan at it to blow away all of the carbon dust. this is not the kind of stuff that you want to inhale.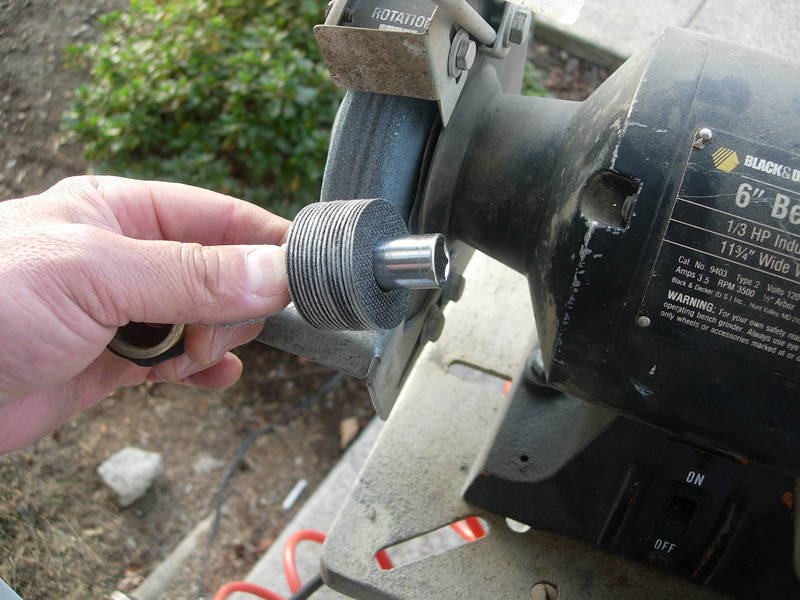 hold the stack of drag washers against the grinding wheel and a slight angle. the drag washers will spin like crazy, and get ground down at the same time. particles of carbon (and fiberglass, in the case of the thicker penn drag washer), will fly everywhere if not for the fan. like i said, don't inhale this.