Discussion Starter
·
#1
·
A report about our annual pilgrimage to Denmark to pursue
searun brown trout.
This year was bad due to the cold water and and algae bloom
of the invasive algae Chatonella which orgines lie in Japan.
Day 1 April 14th 2011
We travelled from the Netherlands to Denmark,
after 6 hours we arrived at our rental in Sandager Naes
on the Island of Fyn.
After dumping all unneccesary gear in our cottage we fished
the beach at Sonderby Klint but saw no life.
Normally you would see small fish and shrimp along the shoreline
but it was al lifeless.
After a couple of hours casting in vain we decided to switch locations
and headed to Aa strand where a stream entered the sea.
The mouth of the stream was a protected zone but fishing was allowed outside the perimeter of 500 meters.
We had hoped that the river would be a magnet for the trout but
nothing happened.
We spoke to a fellow angler who had caught a searun brown and a rainbow trout in the salt earlier that day, this angler was also
fishless since the morning hours when he caught his fish.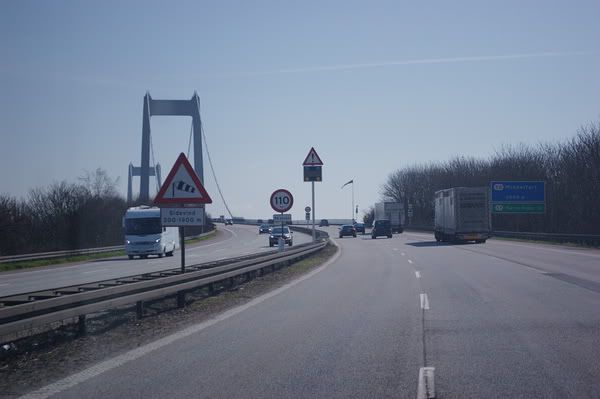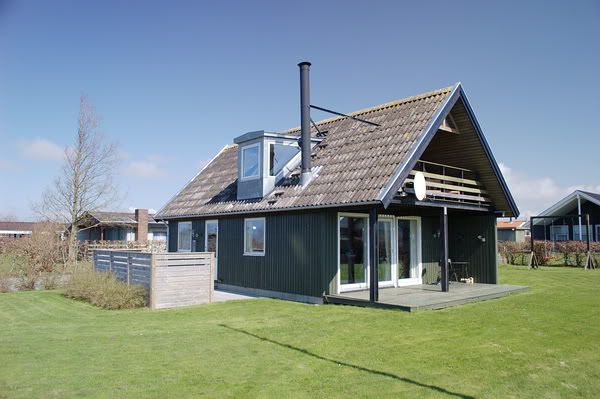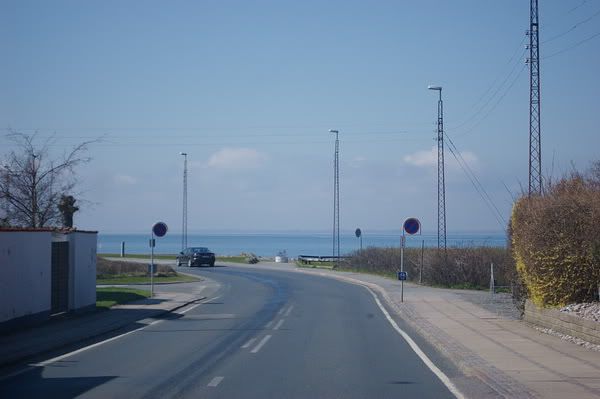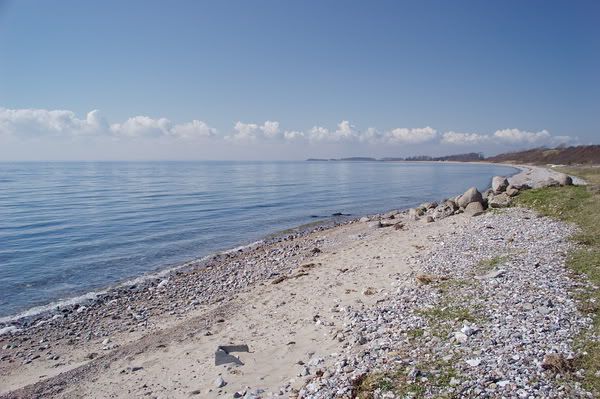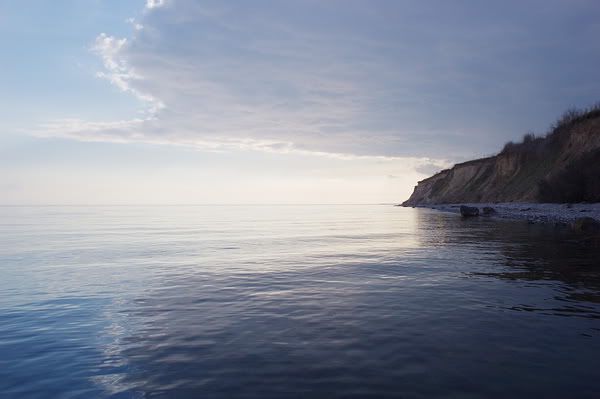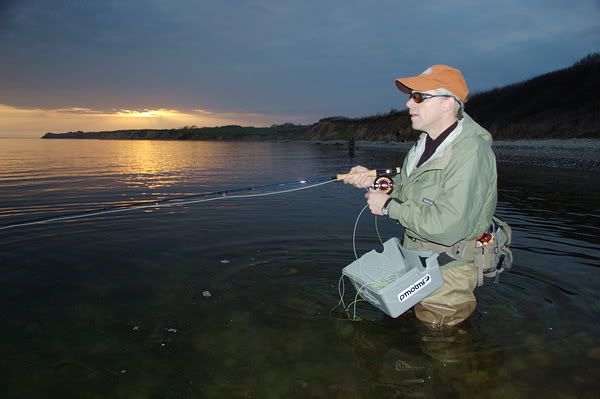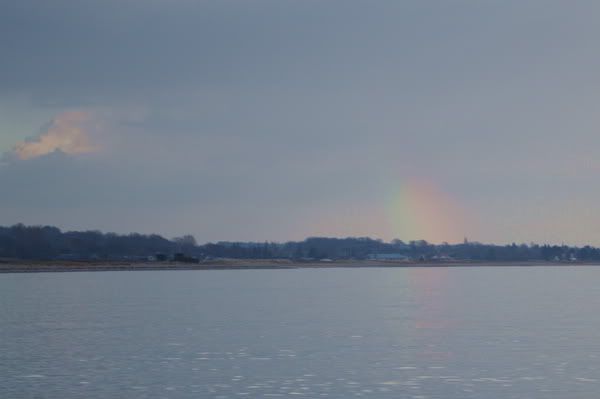 Day 2 April 15th. 2011
Since the locations we fished on the previous day where so void of life we decided to head to mainland Jutland to see if some of the
protected bays boasted shrimp, baitfish and maybe searuns.
We ended up in Houwens odde, a protected cove at Kolding fjord but
again no fish or life in general.
After a couple of hours it was back to the Island again where we fished Vejby fed.
There I actually got a hit on the fly but could not hook the fish.
The rest of the guys once again remainded fishless without having bites so we decided near sunset to switch locations again.
The new spot would be Wedellsborg, a place that had never dissapointed us in the past.
I was first on the shoreline and noticed that the otherwise so clear Baltic seawater was completely brown due to the algae bloom.
A plan B was quickly drawn up, we would head to Husby strand where we never had been before.
Tom was lucky enough to actually catch the first searun of the trip while a short while later I managed to land and release a searun kelt of about 60cm length.
The shortest guy of the party Hans also caught the shortest searun on Husby strand which measured below 12 inches.
One of us remained fishless.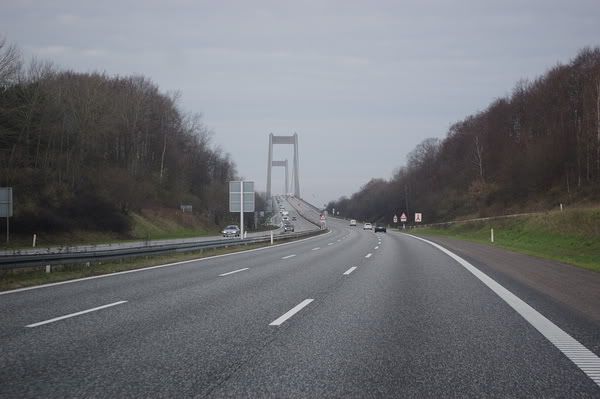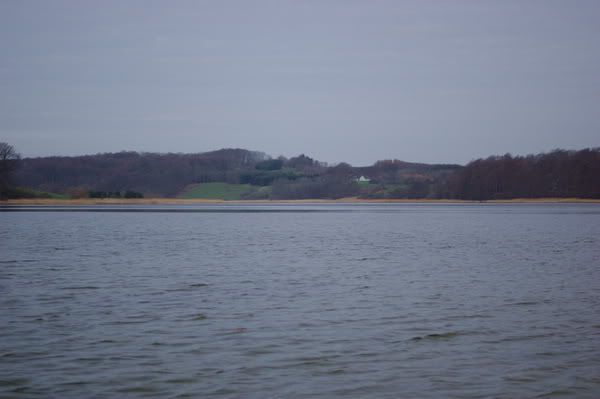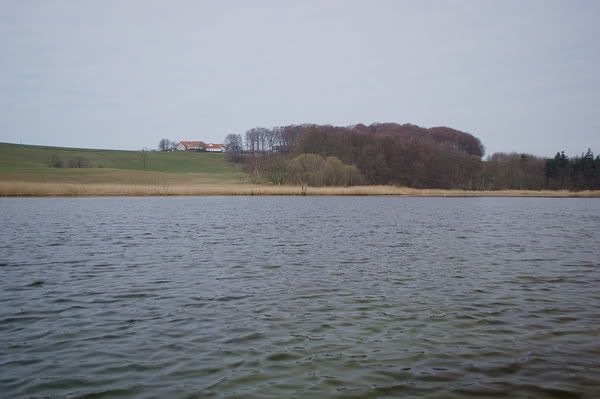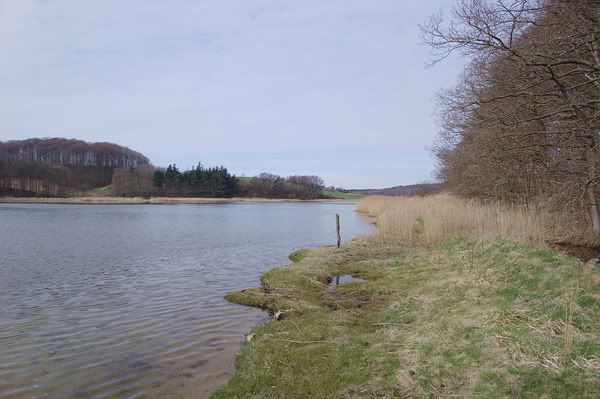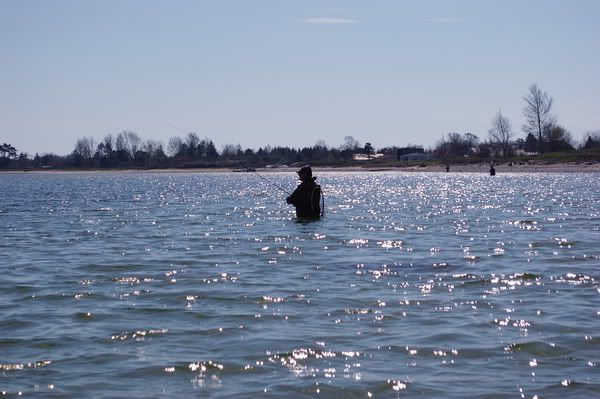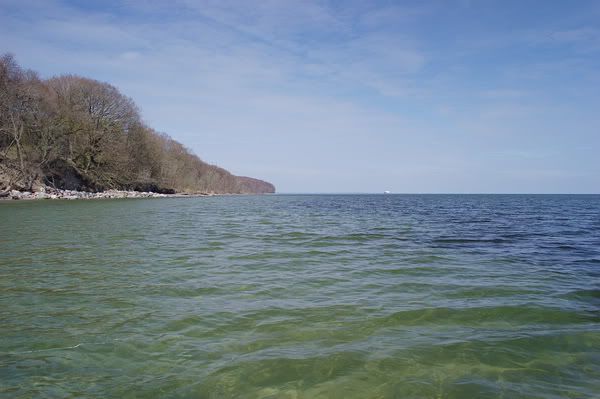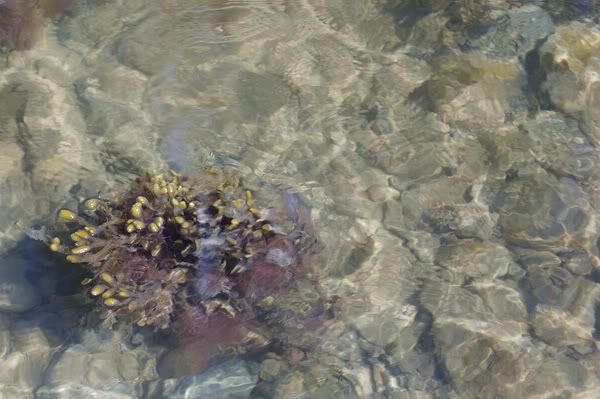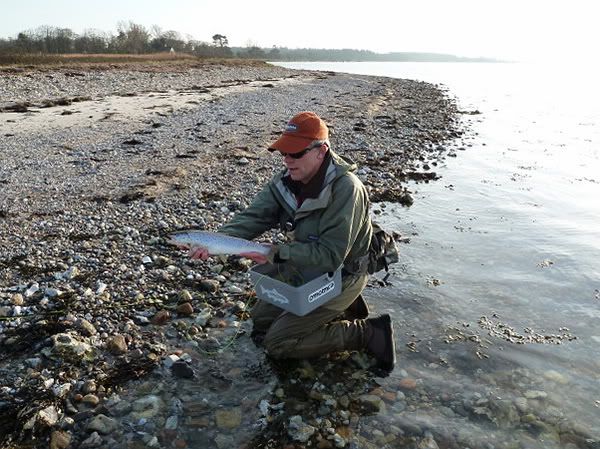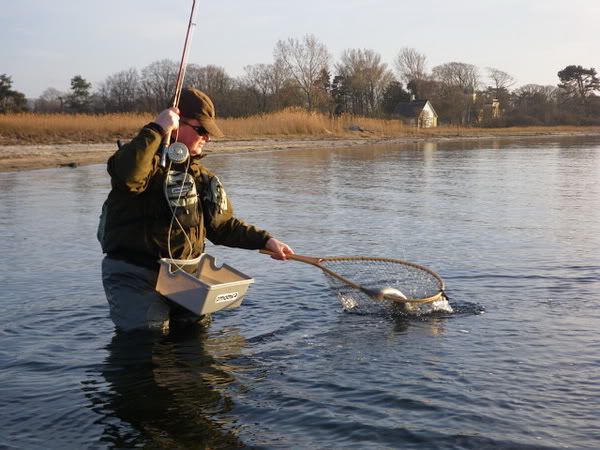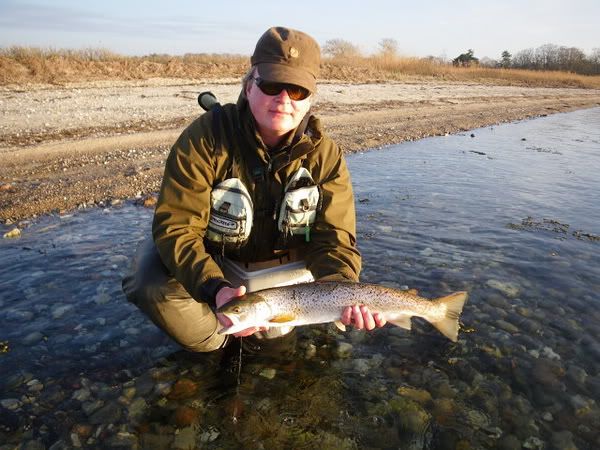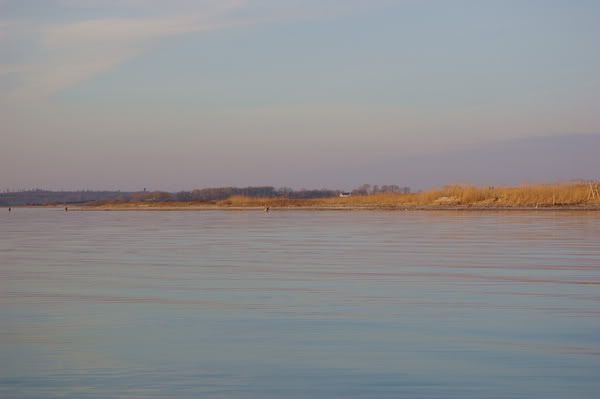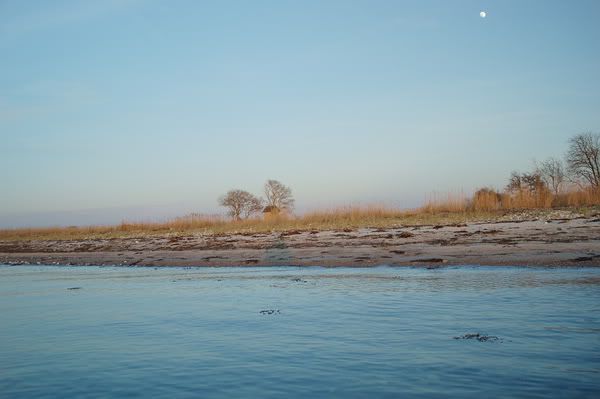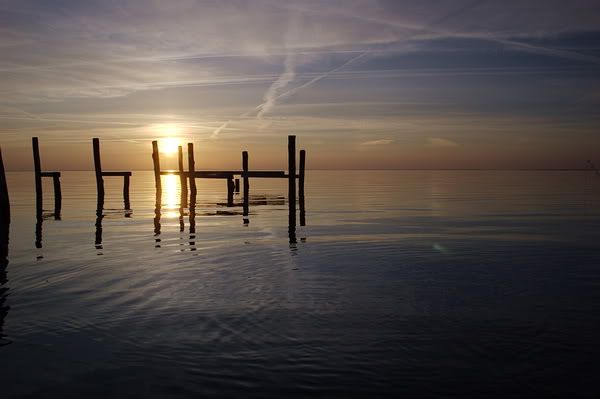 Day 3. April 16th. 2011
We started the day at a new location called Damsbo strand.
As I waded out through the clear water and the eelgrass fields
I thought that we where at the right spot in the right time.
It turned out that it would be so for Tom as he managed to catch
four small searuns within an hour.
I was standing actually next to Tom but did not receive a single hit
on the fly, the rest of us also got no bites.
Further in the day I saw a big searun jump clear from the water but it was out of my casting range.
When the tide and wind changed conditions deteriorated and we moved further south to Helnaes strand to fish into sunset.
Again no life to be seen allthough Joop claimed that he had one take.
We did get a visit from a school of harbor porpoises which was the highlight of the day for me.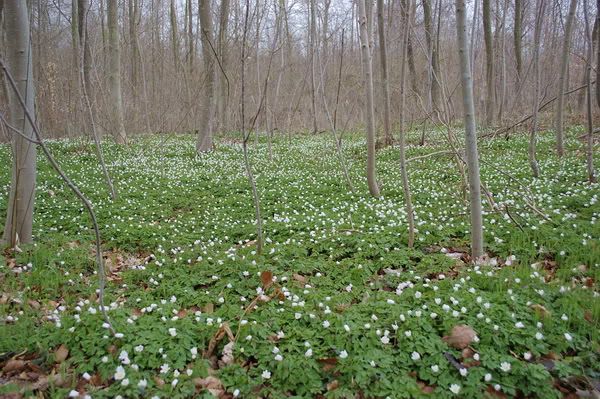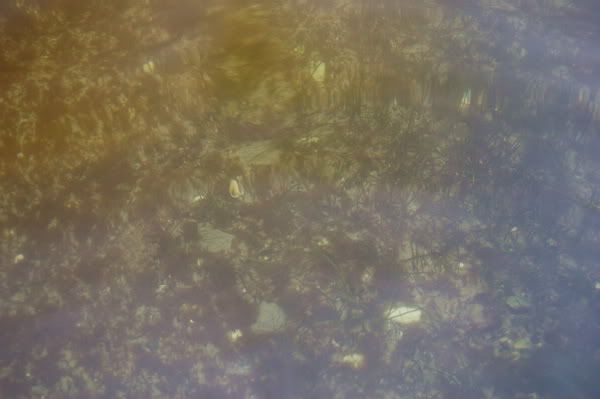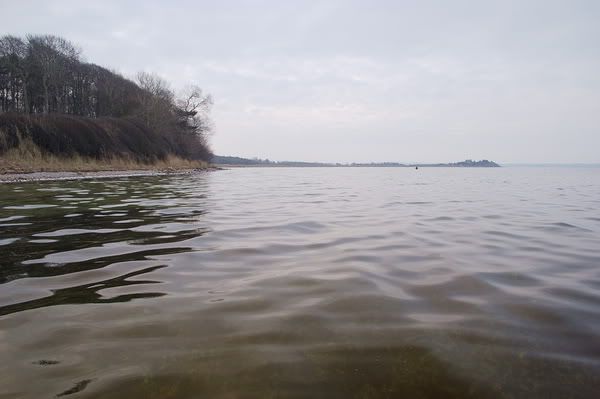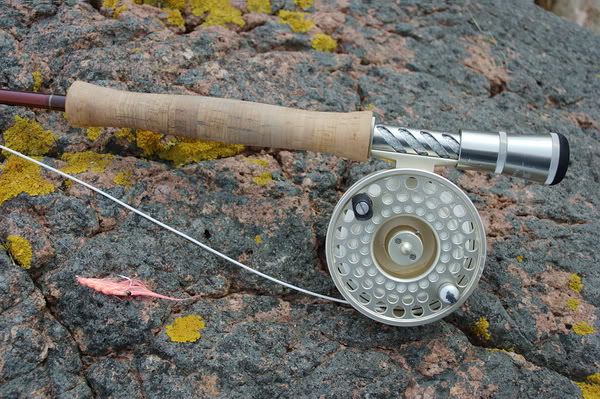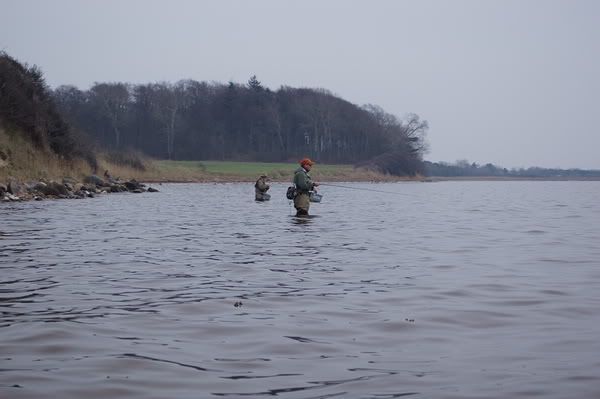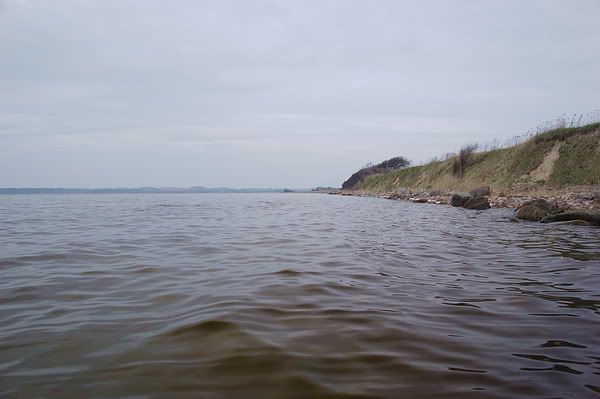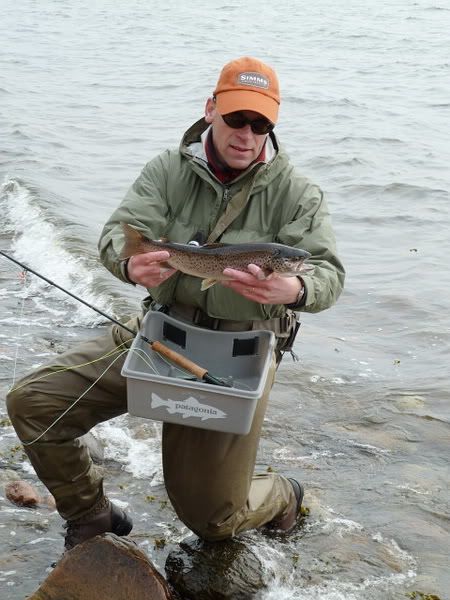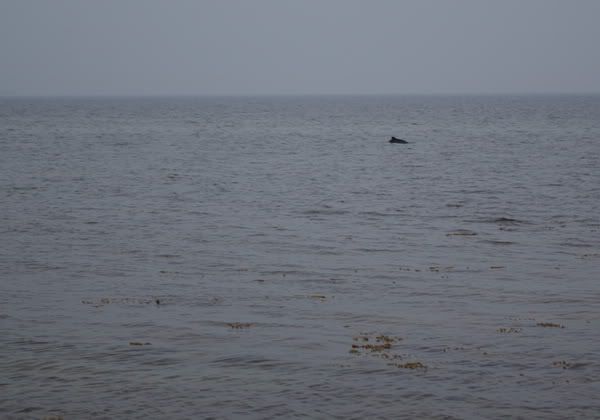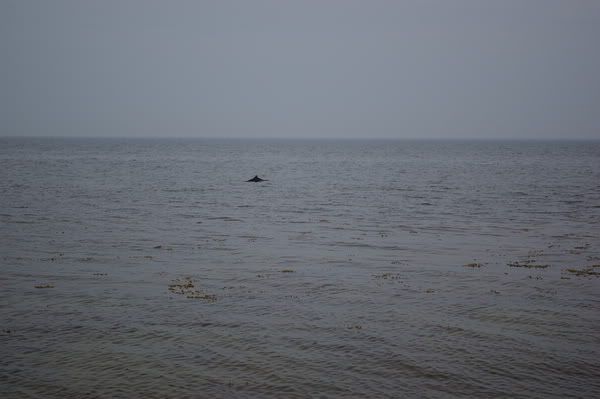 Day 4. April 17th.
First thing on the agenda was to clean our rental so we could avoid a hefty cleaning bill.
After breakfast we picked a location en route to the mainland since we had to travel 6 hours to get home.
We hit Vejby fed again with very good weather conditions.
As I entered the water I even saw some baitfish so I had high expectations.
As so often on this trip nothing happened even though we had nice weather and a good current going.
An hour or two before or scheduled departure the tide and wind changed and the water turned murky with algae.
We all concluded that fishing wise this trip really sucked.
Tom did pretty well with his five fish considering the condtions allthough they where all small.
The fish I had would have been nice if it had been able to feed after its spawning run to the river but now it looked rather poor and skinny.
Hans was lucky to have one small fish, still I always wonder why he tags along since he really hates the sea and would rather fish some litte stream.
Joop was probably the most unlucky angler in this session as he fished four days without catching a single fish.
So the fishing was bad, the company and the weather where good.