Discussion Starter
·
#1
·
Started the day on the ocean side of Fisherman's Island. All the dogfish we released yesterday came back with their friends and family. At times, we would be reeling one in and two or three were following the one that was hooked. Moved several times to various spots but those dogfish just kept following us.
Finally moved to bayside of high rise but didn't find any bites there. Moved back to ocean side near bouy 10 in late afternoon. One crew member wanted to cast. I advised that was a recipe for a cluster ... Against my better judgement, I yielded.
One eel lines come tight. And now the rod now has a lure wrapped around it as line peels off. We are trying get it untangled without losing the fish. Second line comes tight and moves towards another line. Now we are in chaos.
Land the fish with the lure wrap but lose the second fish as hook pulls free near the boat.
Reposition and again we hook up. Land one and lose the other, again near the boat and hook pulls free. Hook up one more time and land that one.
Final count was two 44 inch, one 38 inch and two lost near the boat. Oh yeah, and a dozen or more dogfish.
At least the crew came back happy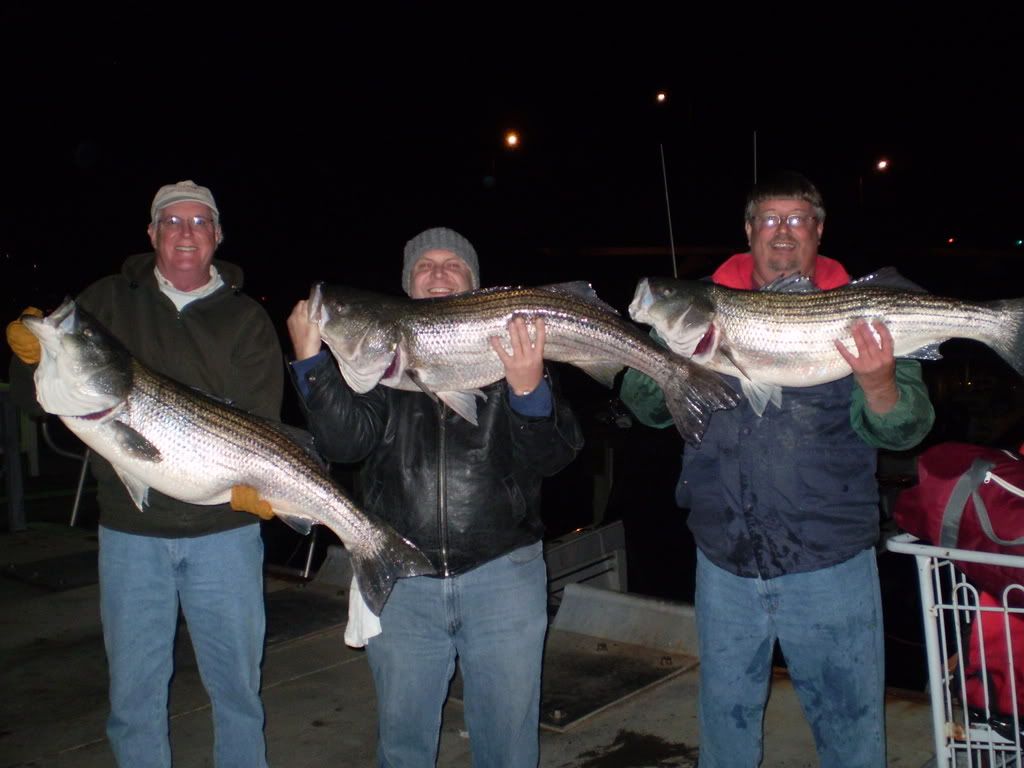 Joe - Miller Time