Discussion Starter
·
#1
·
The thought of running to Duck for striper with 500 friends did not appeal to me so we ran east to deep drop with Jimmie, Rick, Fletcher, and the admiral Lanie with buddy boats C-Time and Matador. Also talked with Sea Change (Cirwin) to our south. Glassy, flat seas all the way to the canyon.
Pulled away from the dock at 4:30 am breaking a little ice and found a break over the canyon to 58 degrees. I was hoping maybe, just maybe the dogs would have thinned out at 58 degrees but I was wrong. First drop at 600 feet was nothing but dogs, most were smooth but the spiny dogs were there too. Cranked dogs all day long on pretty much every spot we dropped but did manage some meat fish in between.
Caught a variety of keeper fish from goldens to 30 lbs, bluelines to 15 lbs, BSB, bluefish to 32 inches, and even a 19 inch flounder in the deep. Our plan was to finish off the day on a deep wreck for BSB but the wreck we picked, Ostfriesland, was devoid of BSB which surprised us. Ran out of daylight before we could run south to the 44 fathom wreck.
Here are a few pics from the day. Lanie did not desire to crank dogs so she was our photographer for the day.
Cranked an endless number of dogs all day in most every spot. They took their revenge on the angler by twisting up our lines making us curse each and every one. doh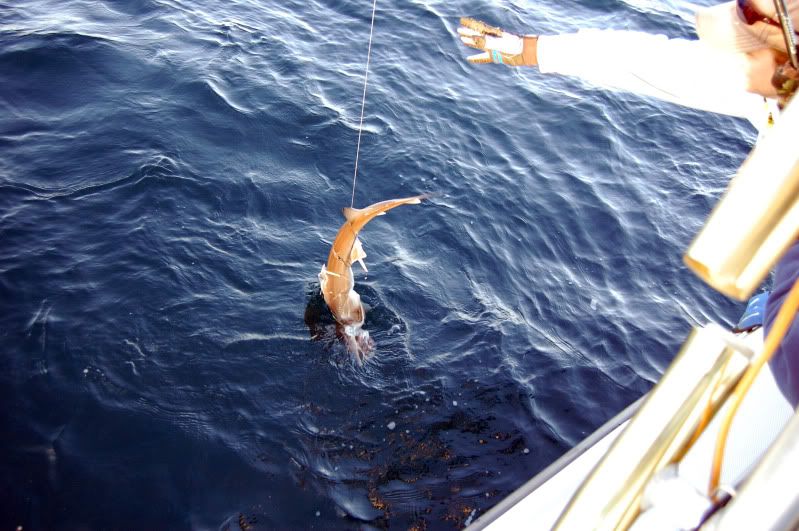 Rick and Fletcher with some nice goldens. Goldens (my opinion) are the best eating bottom fish out there.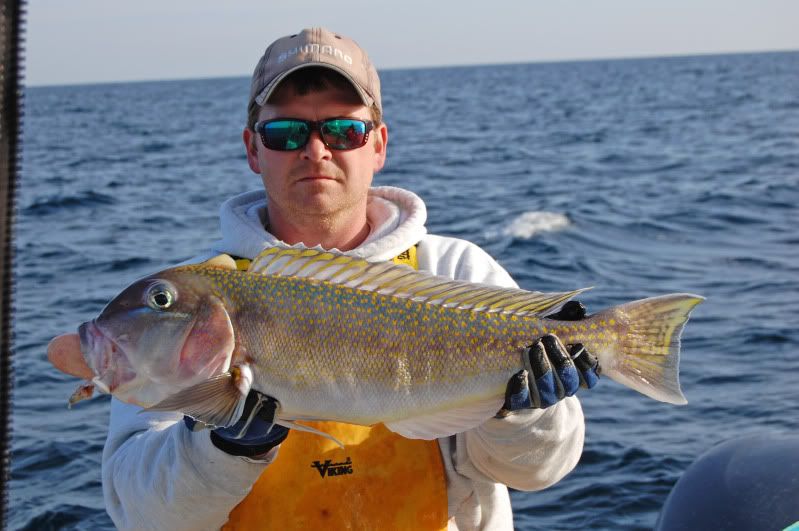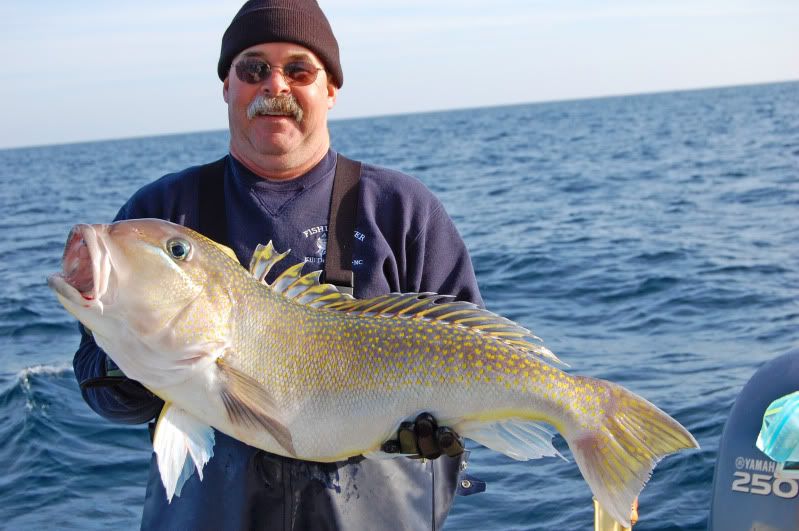 I thought I had something nice cranking this creature up. Ever wonder why we see few British restaurants...that's because when you google conger eel, you mostly get mostly British receipts for conger eels.
Jimmie brought it home to give to a friend to eat....yummy I'm sure.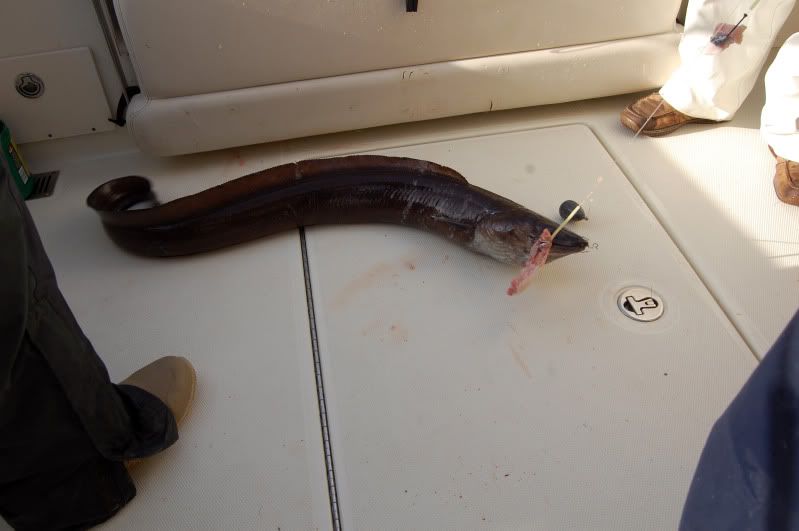 Another wad brought up from the deep, mermaid's purses or shark eggs, also could be the eggs of skates, not sure which.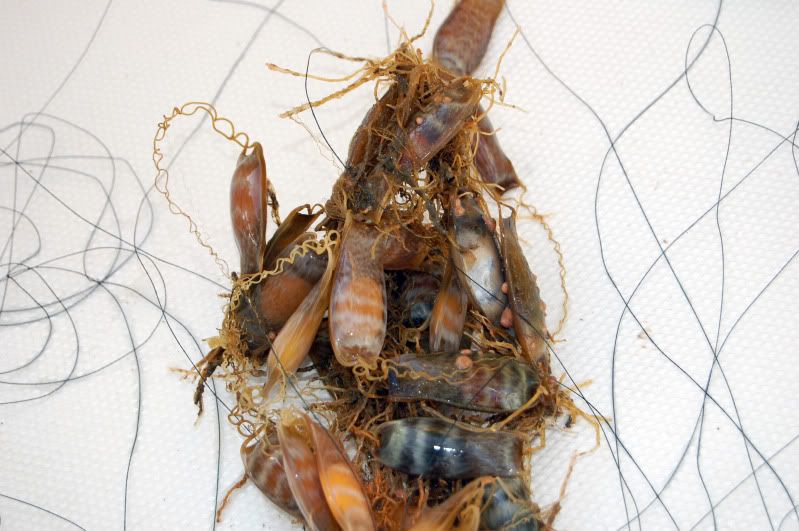 Here is a shot of the Matador with Captain Mike Beane (Kapoc) fishing from the bridge. :clapping2: Yes even Captains like to fish too.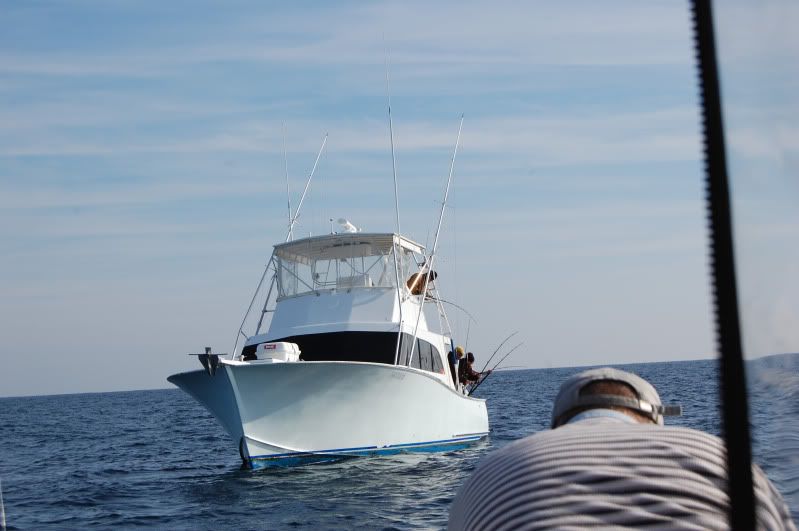 Jimmie with a blueline. This seemed to be the average size of the ones we found.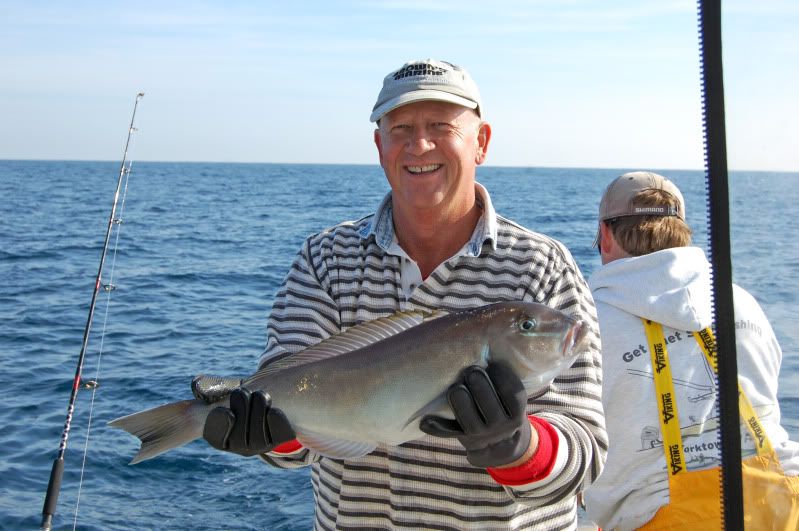 I managed a nice 15 pound blueline.
)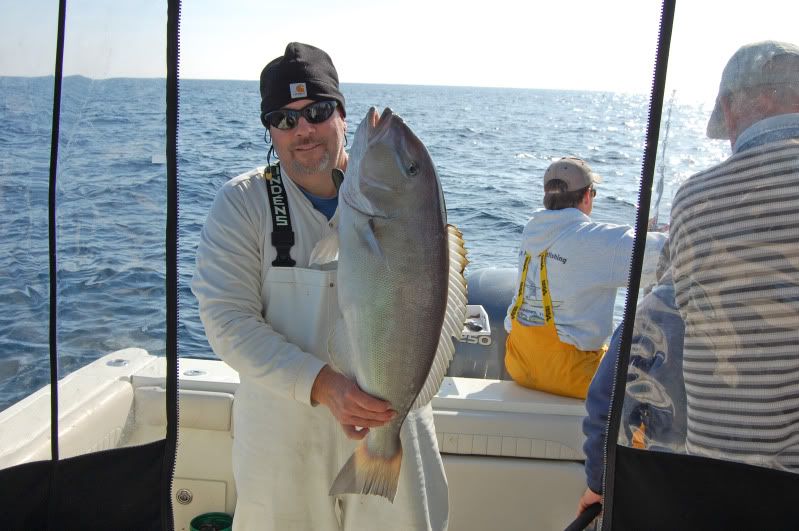 Rick Wineman with a chopper blue.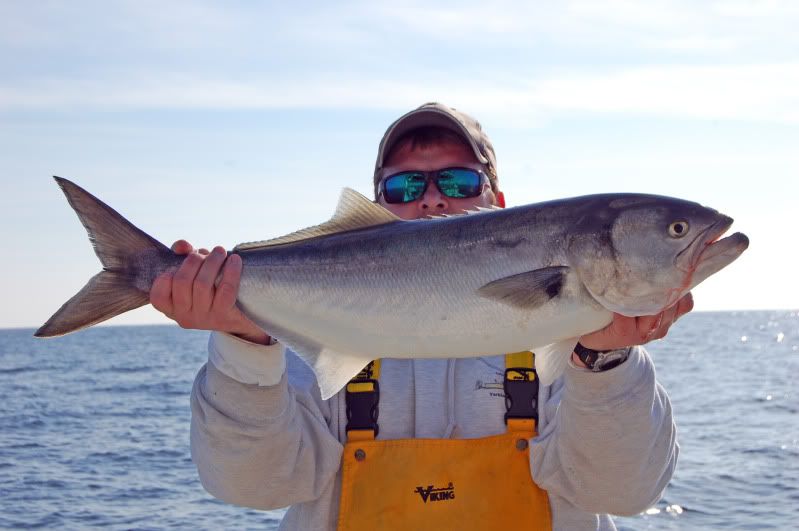 Here is a Matador bringing up a nice grouper from the deep. :thumbup: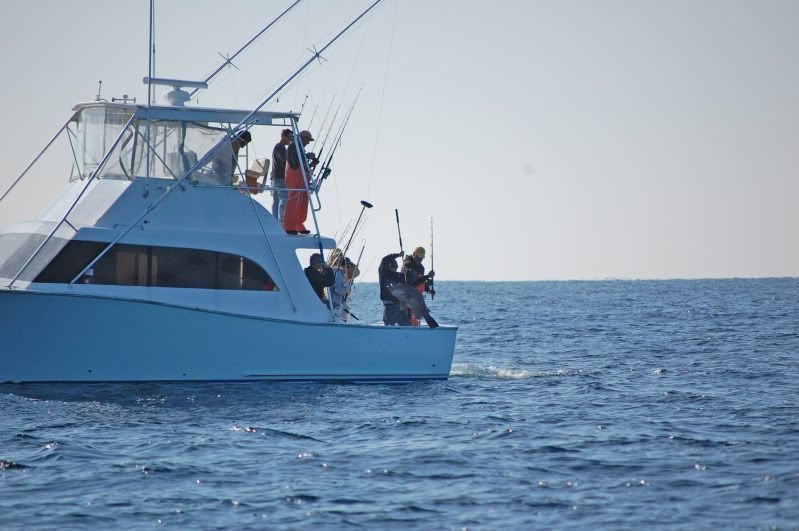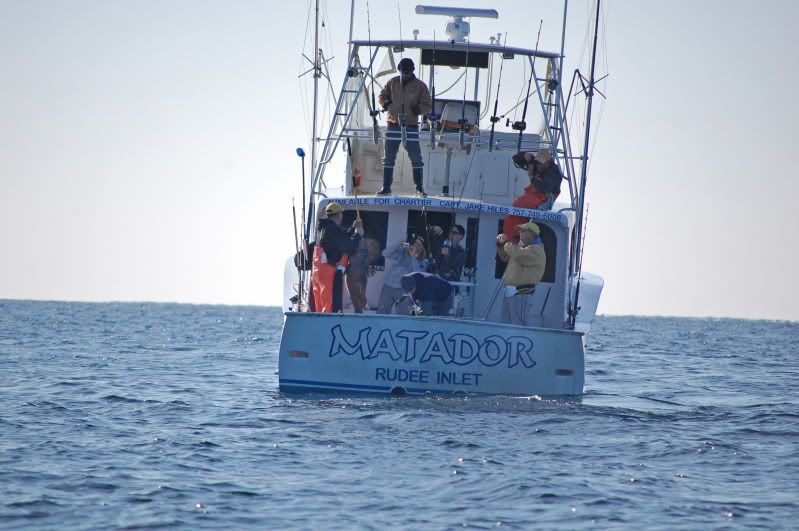 Chuck (Flounderman) hand cranking a 45 lb golden aboad C-Time. dancedance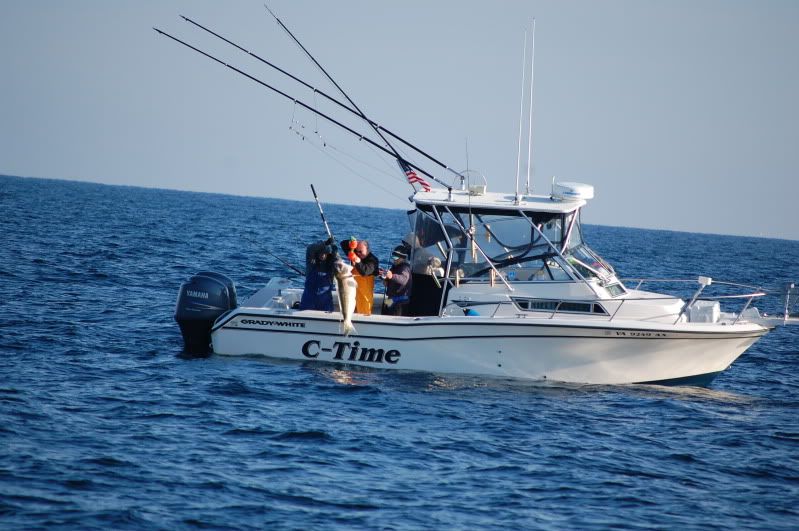 Nice variety of fish out there even with the dogs. A good change of pace from chasing stripers. Happy New Year to all my fellow anglers.