Discussion Starter
·
#1
·
Got the call from Barclay saying he and Robert (Playing Hooky) were going to fish the Ditch yesterday. I met them at the ramp around 11:30, and we spent some time castnetting mullet. After putting ~15 in the well, we headed to a little cove up the river (not THE cove). No love there, so we headed to THE cove after dropping Robert off at the ramp... he had some emergency business to take care of... bummer for him!
We fished live shiners, gudgeons and mullet under bobbers as the tide ebbed. Around 3:30 I hooked up a decent fish. It measured out at 26.5" and was tagged and released. One down, five to go for 2009!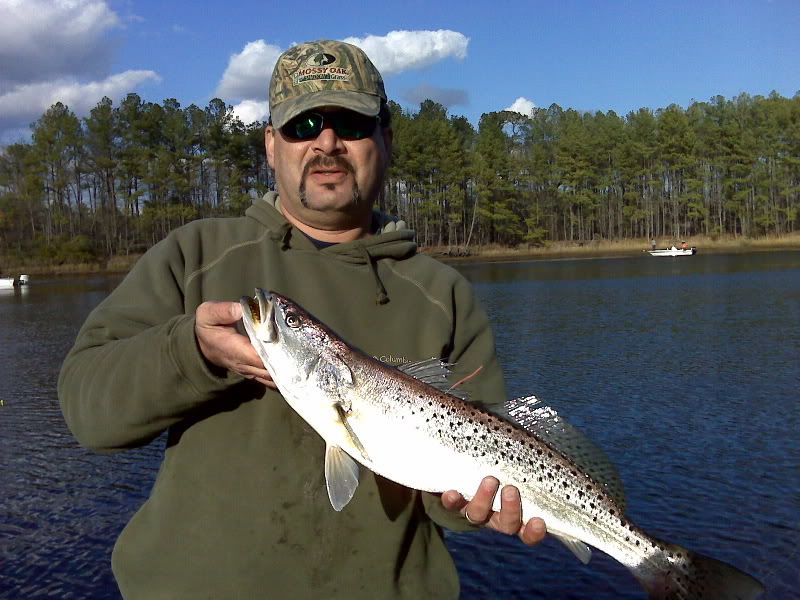 About this time we saw Fishy Business pull up and land some nice fish on artificials... odd, but at one time the two of us were the only boats on the cove. Nice fish Dave!
We moved to another spot in the cove to fish the last hour or so of daylight. Had a couple pull-downs but no hook-ups. The sun had gone down (tough watching bobbers in the dark) and we starter reeling in lines. As Barclay reels in the last line he says, "There's a fish on here... and it feels like a nice one". Well, it WAS a nice one... taped ~29" and an estimated 11 lbs. We snapped some pics and released it... forgetting to tag it in the excitement.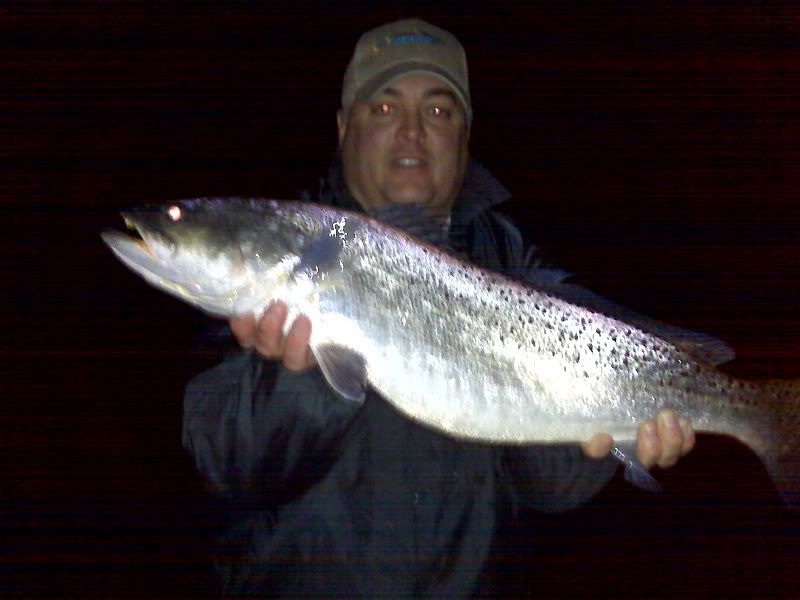 We eased back to the ramp where Robert was waiting with the trailer in the water... hated to tell him what he'd missed.
Got a chance to talk w/Surf Rat for a while... helluva nice rig he's got... and he was very generous in sharing some of his fishing knowlege... I appreciate it Dave.