Discussion Starter
·
#1
·
Let's see your fish pics! They don't have to be monsters or world records. Just the biggest fish of each species you've caught so far.
My Biggest Dolphin So Far: 27.5 pound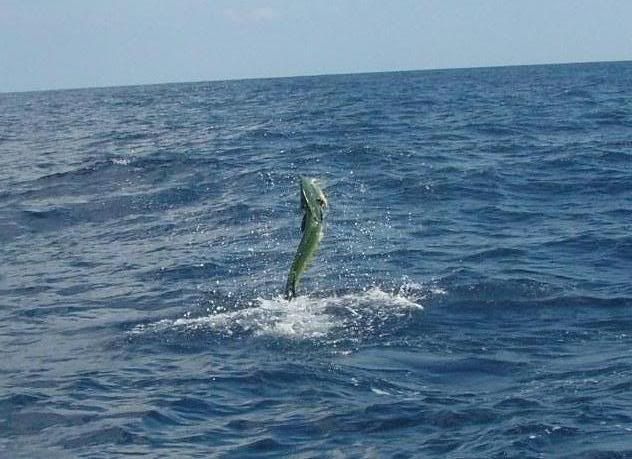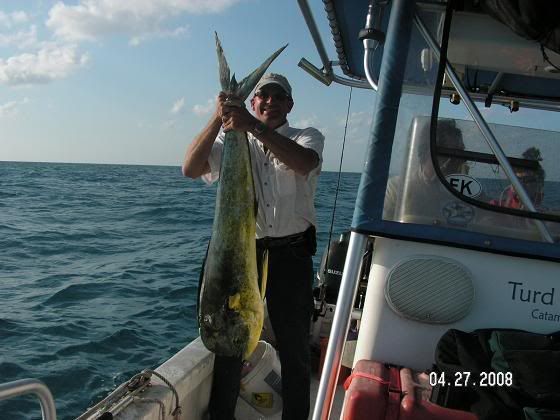 My first Dolphin caught off the TurdVee back in 2002.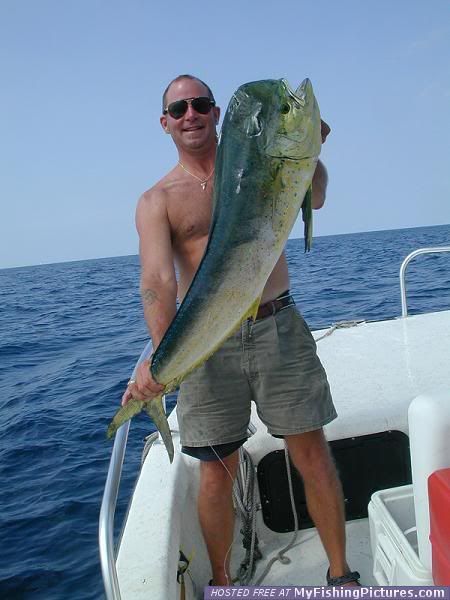 My first Warsaw Grouper, 26lbs. It came off the hook about a 100 feet down and we were looking all over for it. Finally, I ducked my head over the bow and there it was, floating & bloating between the sponsons.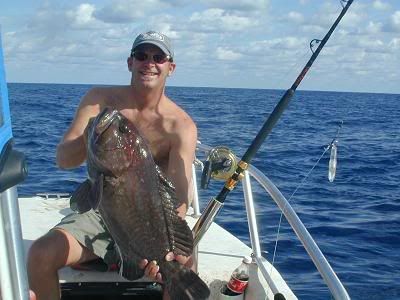 A 15 lb Snowy Grouper, caught manually.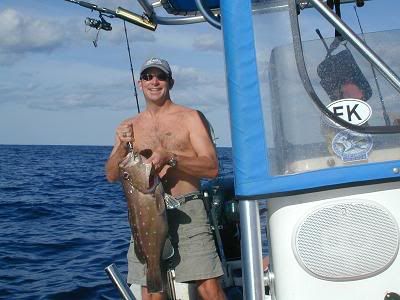 Another Snowy Grouper, my biggest ever. Also caught manually.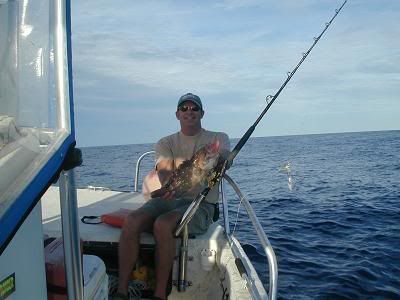 A 14 lb 4 oz Mangrove Snapper, which smashed the old club record at Ft Pierce Sportfishing Club.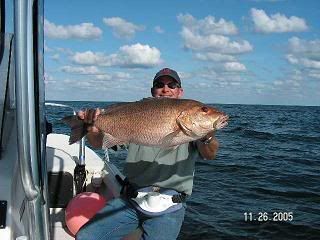 One of my many Sailfish. This is one of the better ones.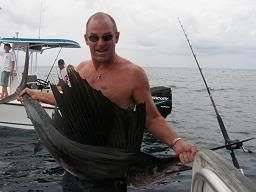 A nice cobia, 45 lbs. Caught on 20 lb mono on spinning gear. Gaffed it myself too.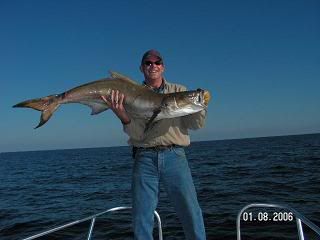 An Amberjack, aka Reef Donkey.
One of my bigger Golden Tiles that I've caught so far. It was only 17lbs.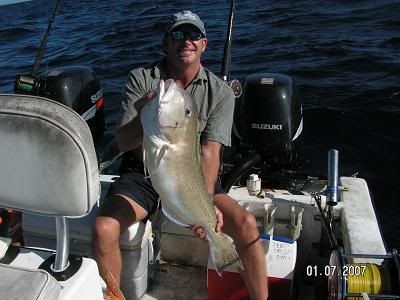 A friggin' Cutlassfish. I forget what it hit on.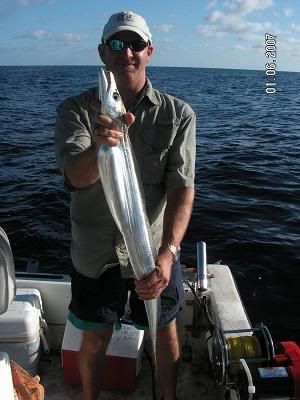 My biggest Mutton ever, a 20 pounder caught at White Sands Ridge in the Bahamas.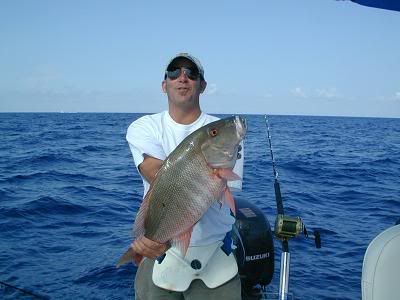 My biggest Kingfish ever, a 32 pounder that I caught at
my
spot, "The Kingfish Numbers", on the FS Stuart Chart.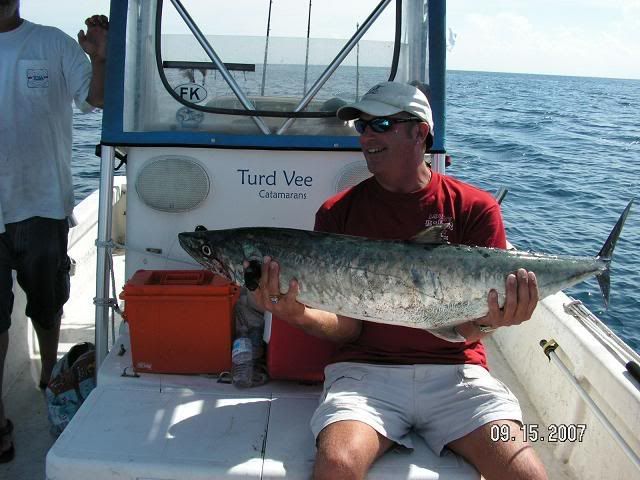 My first Wahoo, only an 18.5 pounder. My biggest is a 55 pounder caught on a freakin' kingfish rod.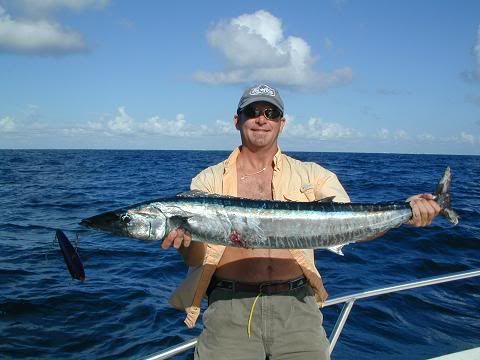 My IGFA All Tackle World Record, a Spinycheek Scorpionfish.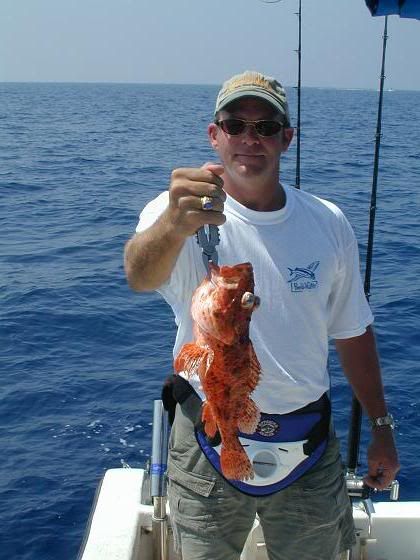 Catch-All