Discussion Starter
·
#1
·
Had a bunch of these slimy toothy fish attack and kill my little pet
fiddler crabs. I lost about 20 of my buddies. Luckily I was able to
exact some vengence on the evil school of Tau Tog, I managed to hook
four of them in their fat lips and tonight I will strip the flesh from their bony
bodies and boil it in hot oil to the delight of my family.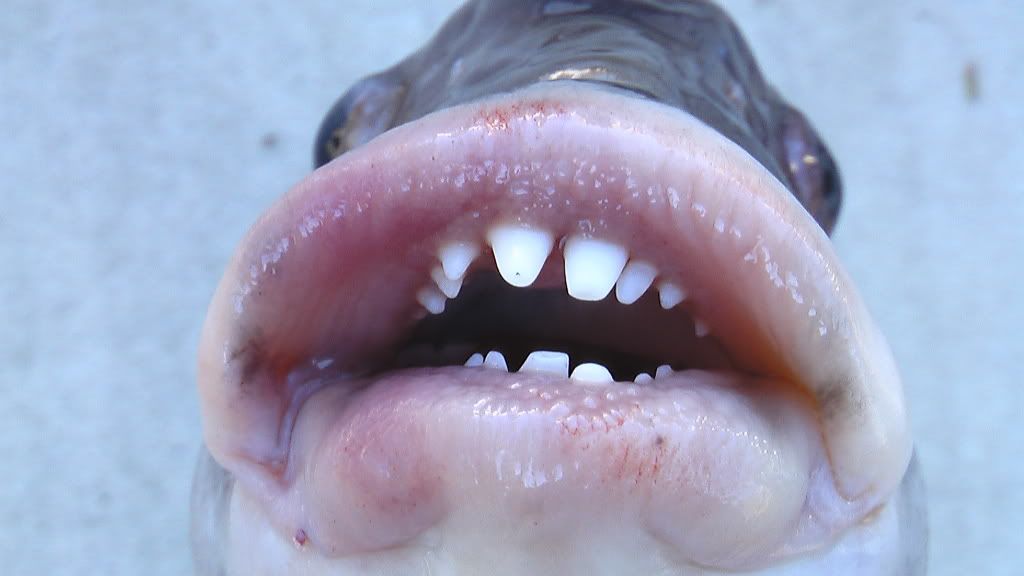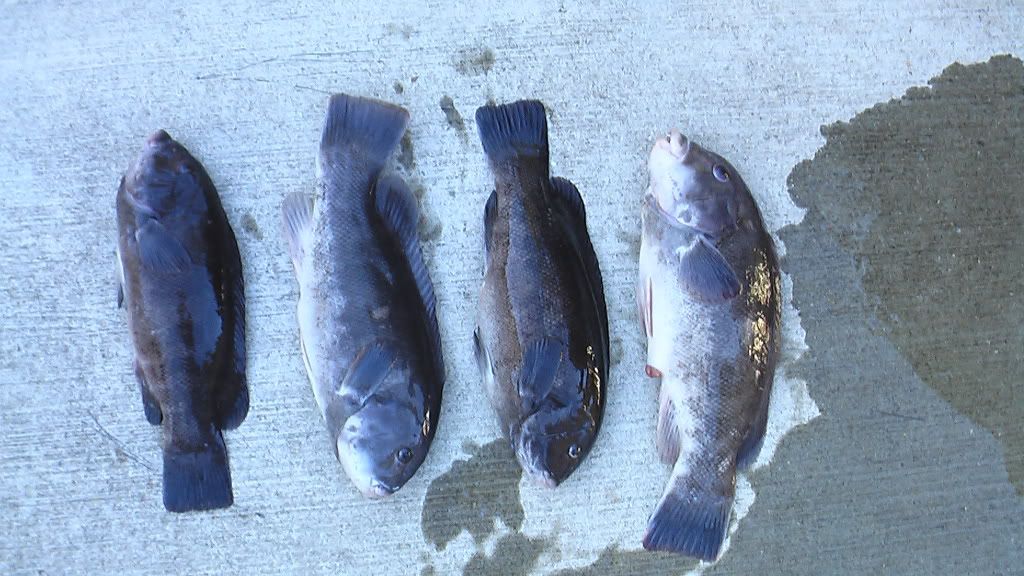 And now my fishing report. I departed Messick the first time at 0730, made
it 3/4 to CBBT and realized I had forgotten my cell and had forgotten to
roll my calls to partner
so back to Messick I went. Departed the second
time around 0830, on the way I found a bunch of birds at Blue Fish Rock
and luckily a bunch of bait and Rockfish as well. I caught about eight 17-24"
and kept my two. I then proceeded to third island was attacked by the above
Evil Tau Tog. Weather was awesome and the fish were biting, had a great
day on the water. Back at messick at 1400hrs.