Discussion Starter
·
#1
·
Went out today with Burt and Louis Glaser and Chuck (Flounderman2001) on Burt's old Rebalo "with a Tuna Tower" as we called it from C Dock at Taylors at 9:00am. We were focused on catching the fish at the "two hour before change of current" time that would be appox. at 11:00am armed with eels and bobbers for drifting. Weatherman had the forecast perfect with light SW and a flood current. Headed to the 4A and found lots of bait and occassional marks. Right around 11:00am the first fish is on, a 40" caught by Louis. About 15 minutes later Burt's got a 39" in the box. Then Chuck hooks up with a big one but it throws the hook as it got near the boat. Then we notice just a little ways off from us is birds beehiving and only three boats nearby.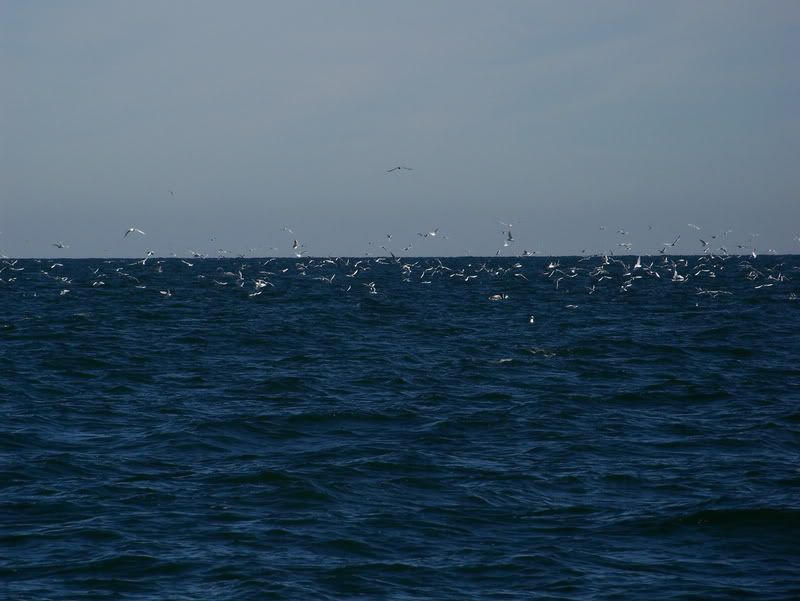 We pull up to the birds put out baits and just as I was letting my line out a striper hits my eel and off we go. Then the line tangles with one of our lines and the Powerpro knots on it. Burt manages to cut the Powerpro off and I pull him in, a 38 " fish, just as two more rods go off. It was wild. Fish on the deck flopping as more are brought in. In no time we've got our limit. Then VMRC comes around. And we are gone. Louis, catches our last fish that we kept as he was pulling in the lines. I called out on the VHF about the fish and birds and VMRC as we left for Taylors. 8 quality fish 36-40" one 29" throwback.
Great fishing with you Louis and Chuck, as usual. Nice meeting you Burt and thanks for having me on your boat. We were back in by 1:30pm. Great fishing in a short time. Here's the pics at the dock.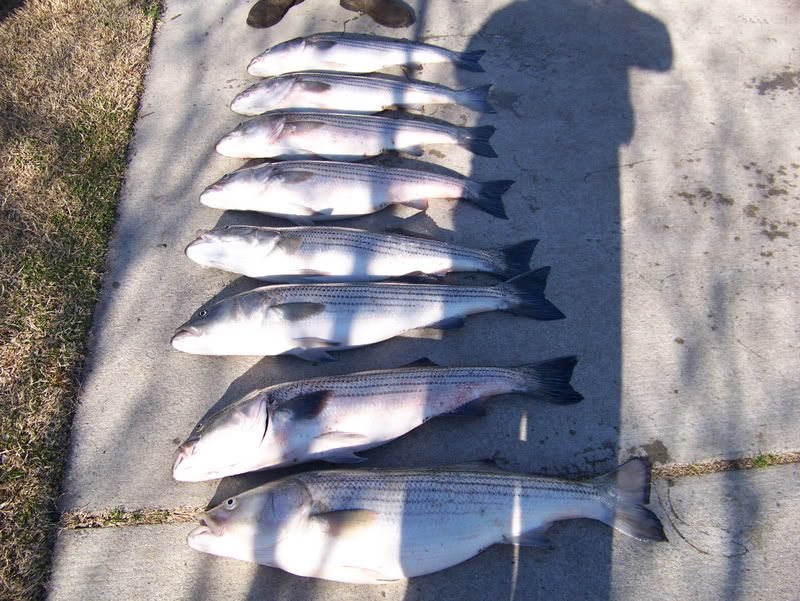 Louis, Chuck, me & Burt.