Discussion Starter
·
#1
·
Left Sandy Point at 5:50 am with friends Doug , Larry and Larry's son - Vack. Ran SSE using radar - surprised by light fog. Once out near channel - the fog / mist lifted , just as sun popped up.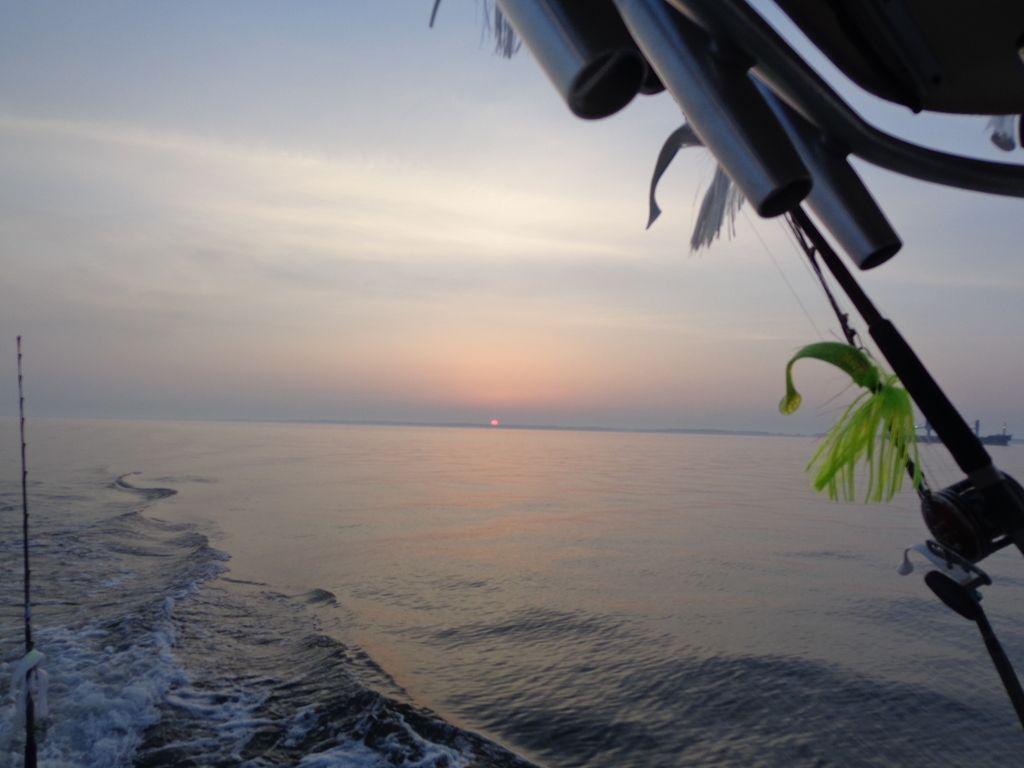 Figured it would be crowded with nice weather predicted and reports of more fish being caught. The guys worked quick to get the rods out and just as last one was being set - BANG , fish on :thumbup:. Talk about perfect timing. Doug reeled in the feisty 37 incher - quick photo and back it went.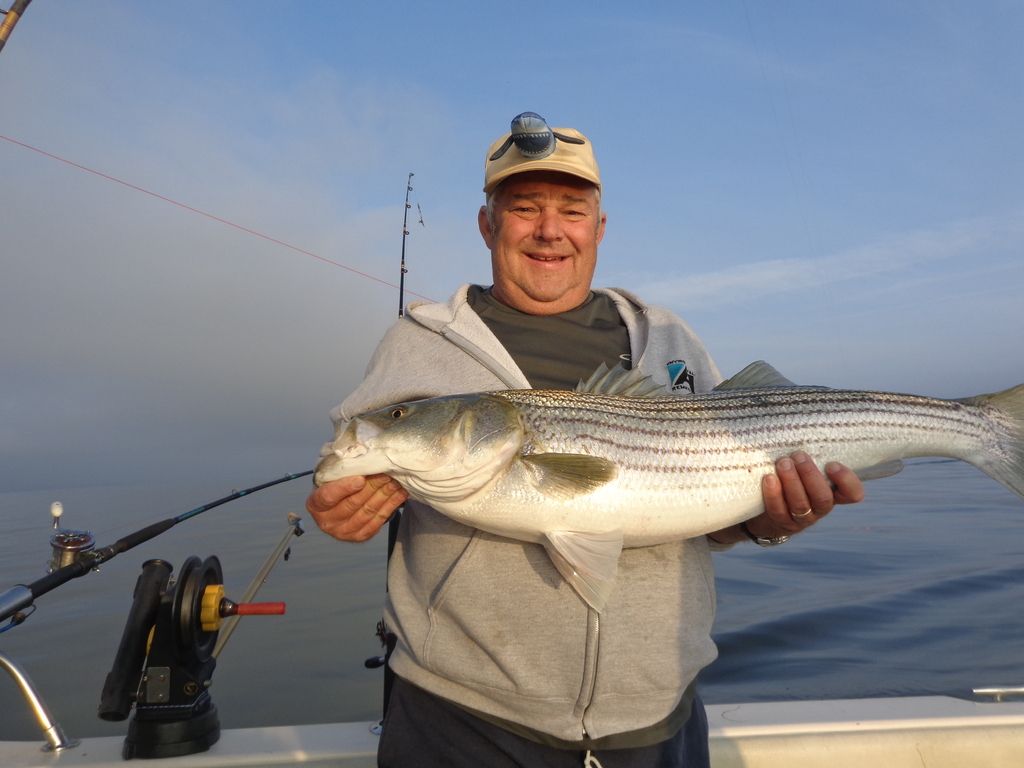 It hit green parachute 3 oz - on 6/3 tandem. We got down near Thomas Point and started to see more boats. Trolled deeper trying to find open area but no luck.
Worked slowly back into 45 feet - trying to retrace track where we got 1st fish. Not much on meter so continued to look for areas others were not fishing. Radar was big help and noticed some open water to west. Trolled that way and got another hit. White 2 oz back 75 feet. Zack did good job and another slot fish was let go for some one else to enjoy.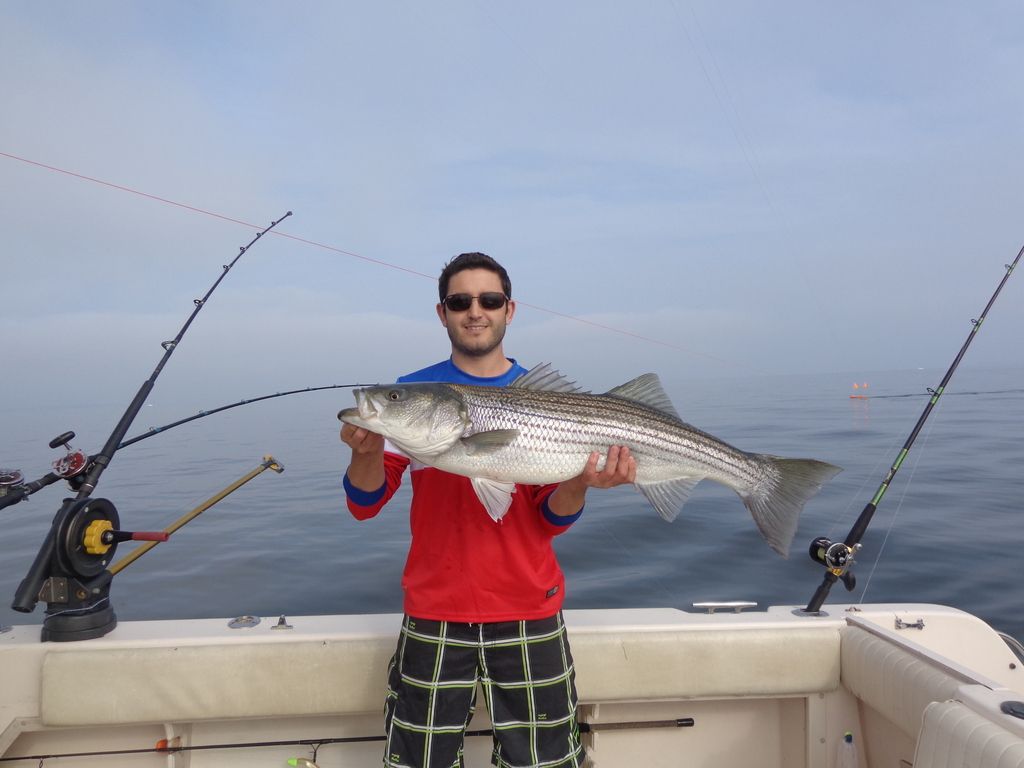 Noticed most boats were trolling south so we decided to go north to avoid the " fleet ". Found some bait and saw fish around it - sure enough - got #3. Doug reeled it in and quick measurement showed 36 3/4 inches. Close but just touch too big so back it went.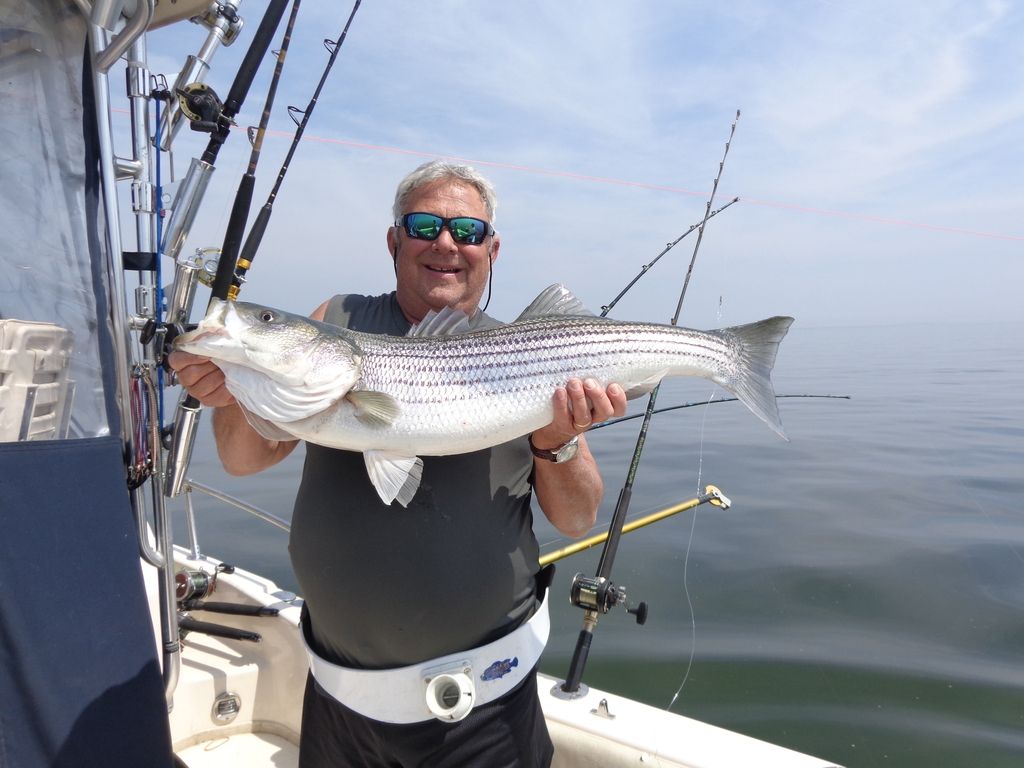 We circled that area and got couple more - dead center of slot at 38 inches. Few other boats must have seen us - they crashed the party and scattered the bait / fish. We went deeper as light breeze picked up. I like a slight chop - feel it gives lures a kiss of action and helps disguise boat noise.
DNR officers came by and did quick check - said most reported slow fishing. Current began moving out nice and south breeze battled it out to give slight chop to water. We got one more hit on white umbrella on downrigger - Zack pulled up a 38 that went back.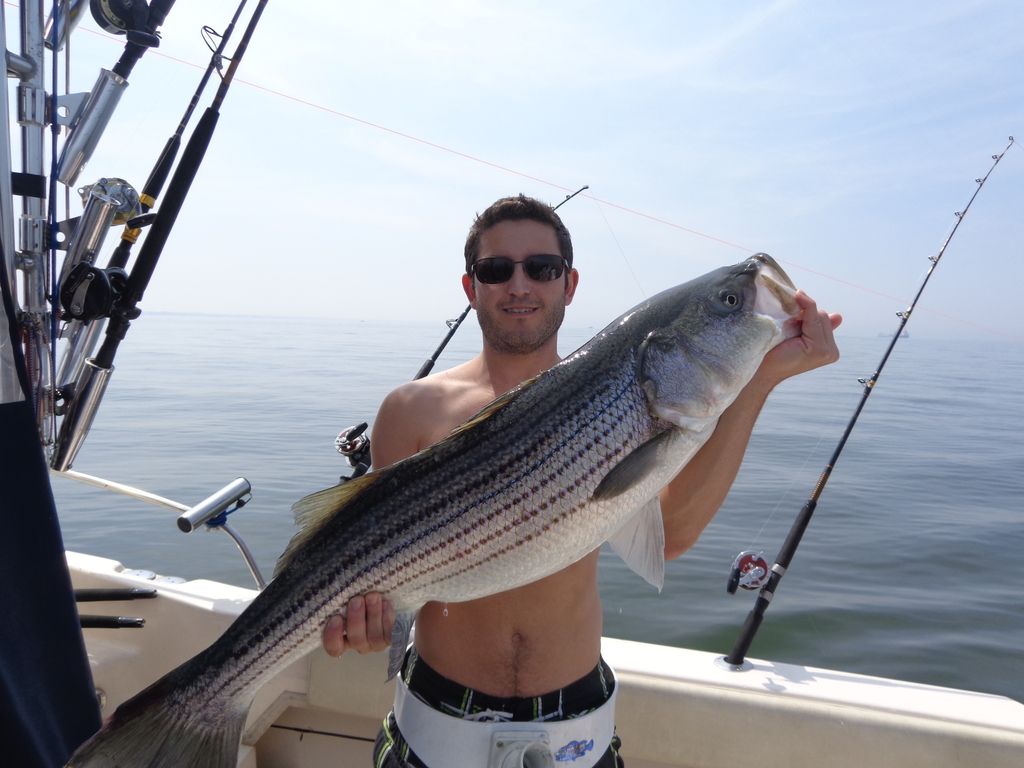 Called it a day at 3:00 and had short run back to Sandy Point. Fishing was not fast but enough to keep us interested. Very few jellies but we did get some grass on swivels / lures.