Discussion Starter
·
#1
·
Saw there was a narrow weather window to fish today. Small craft in morning then rain likely by 3:00 - left about 6 hours to fish.
Launched from Sandy Point at 9 am - only one ramp was clear off snow piles. Pond is 100% ice free :thumbup: though. The open ramp was on starboard side of my boat - I prefer to launch from other side but beggars can not be choosers. TFer REM1224 ( Ralph ) met me and quickly boat was launched. We headed out and found just a slight chop - could feel wind dying out.
Ran out to eastern rockpile and looked around - found a few scattered fish but only a couple. Tried to jig over the marks but no luck. Bridge worker boat came over and explained there would be guys above us grinding - so we went east to look deeper along secondary channel.
Found nice marks in 80 feet - fish on bottom and suspended 5 to 10 feet above it. We tried various lures and retrieves but no luck. Anchored over the better area and fished lures almost still but no hits.
Saw two gill netters to the south so went that way to see what they knew. Watched from a distance and saw 4-5 Rock come up but not much for the amount of netting hauled in.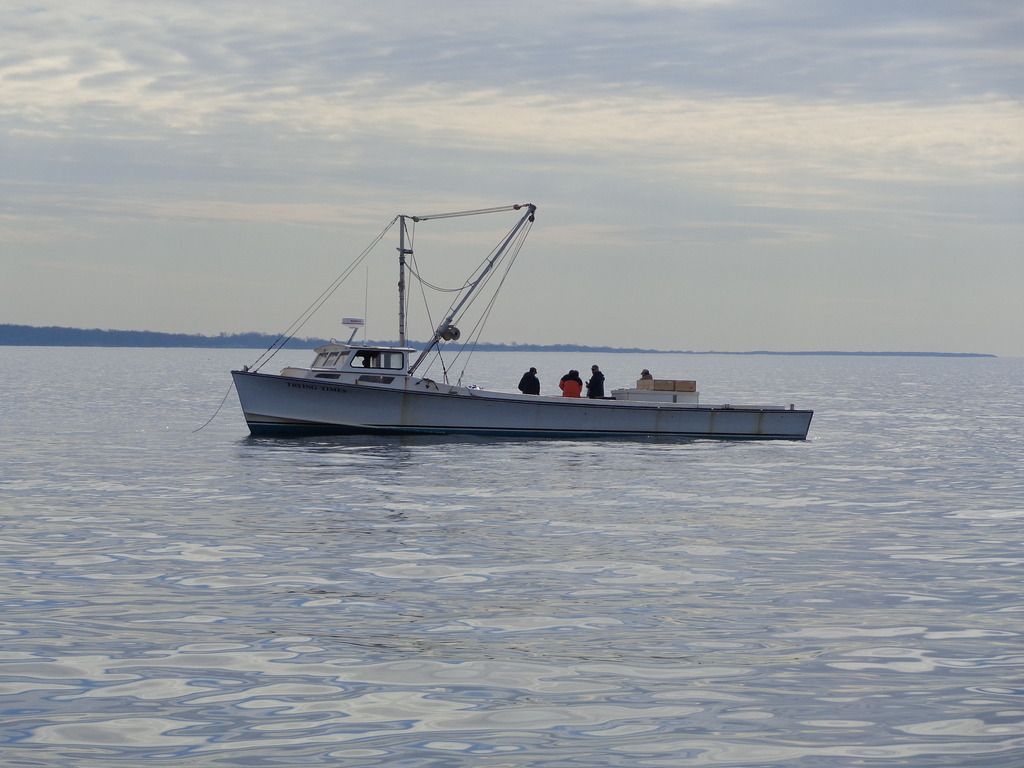 Wind had dropped off to nothing and made for a perfect .02 knot drift. At this speed - we could get 1 oz jigheads to bottom in 70 feet. Had one solid thump but did not hook up the fish. Drifted a long way back to bridge - marking fish most of the time. It was tough to believe they would not hit - water was clear ( we could see lures down 5-6 feet ) and 39 -40 * on surface. Really no reason to complain - it was perfect calm day.
Saw boats on trailers going over the bridge - guess from Baltimore boat show. We ate lunch and searched a few other areas - then went back to rockpile. Workers had left but again - only 2-3 scattered blips on meter. We tried a few drifts anyway but no luck. Wind suddenly shifted - I asked Ralph - you thinking what I'm thinking ? He agreed and we headed back to Sandy Point as wind picked up and clouds were rolling in.
Got boat on trailer and headed home - running into drizzle at Severn river bridge and rain by time I got onto I-97. Timed it perfectly - just wish fish would have bit.