Here are a few pics of a couple of the deer me and my buddy scored. The first pic is his buck, it had a 20" inside spread and a double main beam on one side. He was on a baby does tail in some thick cover. He is going to mount it. I had never seen one of these until today, although I had heard about them before.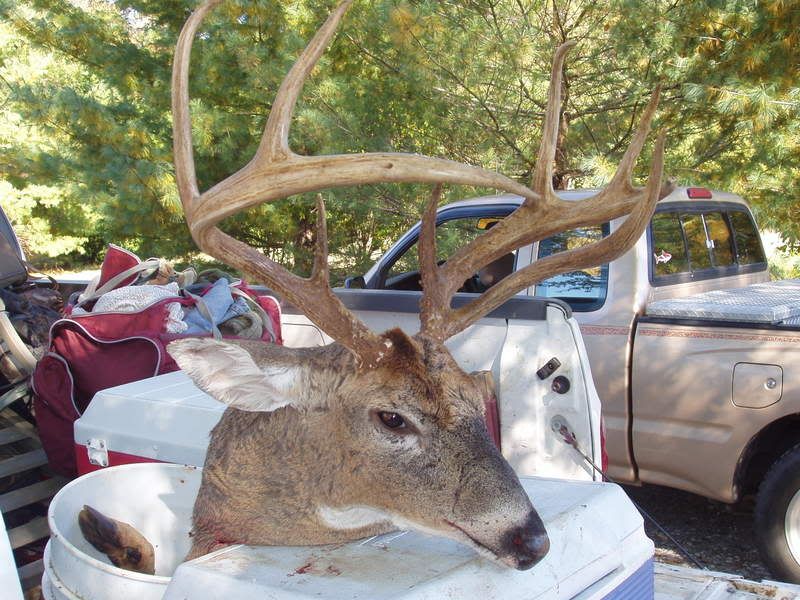 Here is a 9 that I took. He was also chasing some does. I did a european skull mount. I have 3 other 9pts from the same stand in the past few years, I guess there is a uneven gene pool in that area.
.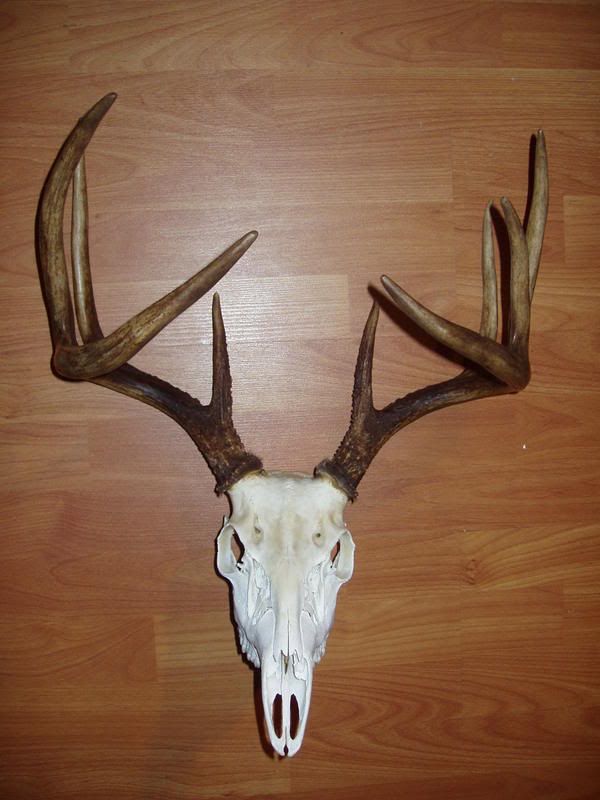 Took a doe and a slightly lesser buck with the crossbow. Can't wait for the next few weeks. It should be getting hot, hopefully we can find some more big boys. I have a little more work to do on the skull mount, but I am getting there. That sure is a nasty job, but worth the effort, better than just wacking off the horns.