Discussion Starter
·
#1
·
Did a deep drop trip on Wed to the Norfolk Canyon with Tai, Bruce, Cindy, Cal, and Park. Perfect day for dropping with flat seas and minimal current. Bite was not on fire but we managed 14 goldens to 30 lbs and 28 bluelines for our limit plus barrels and rosies. This little bird which didn't look aquatic hitched a ride with us all day while dropping and rode back to Hampton with us.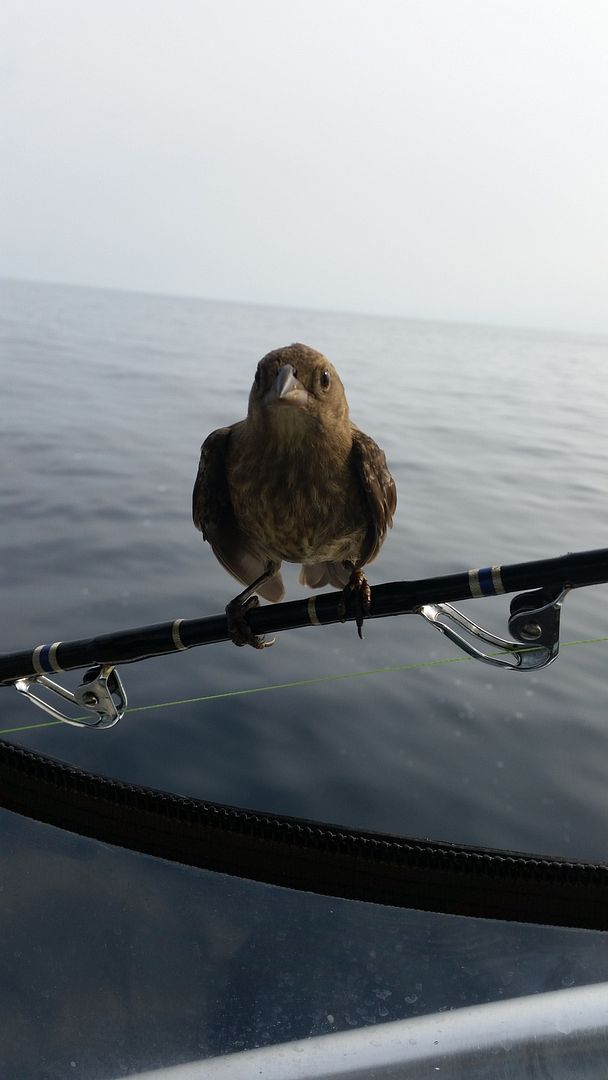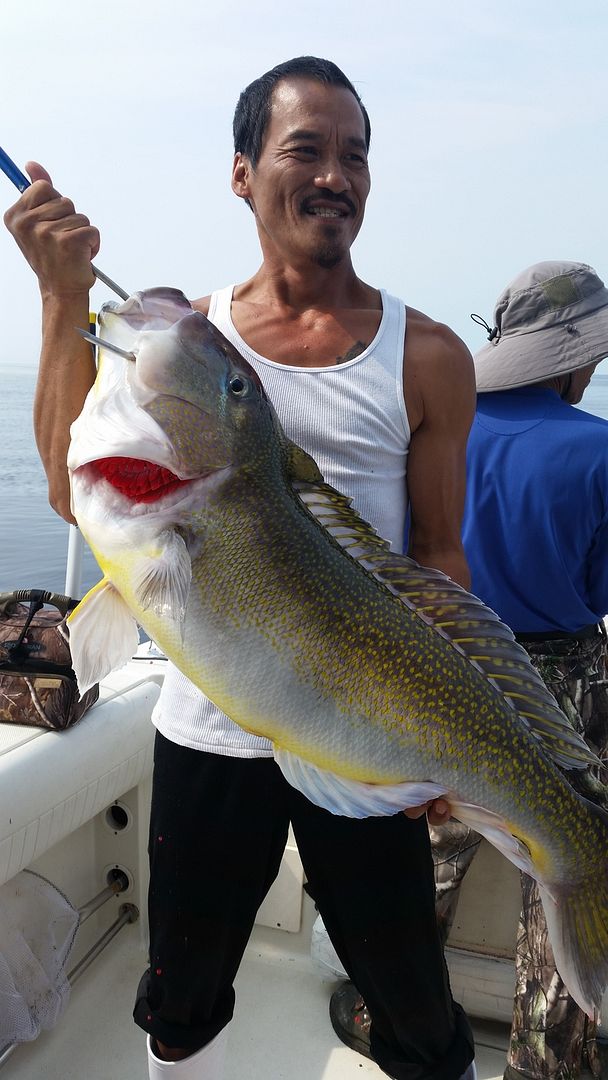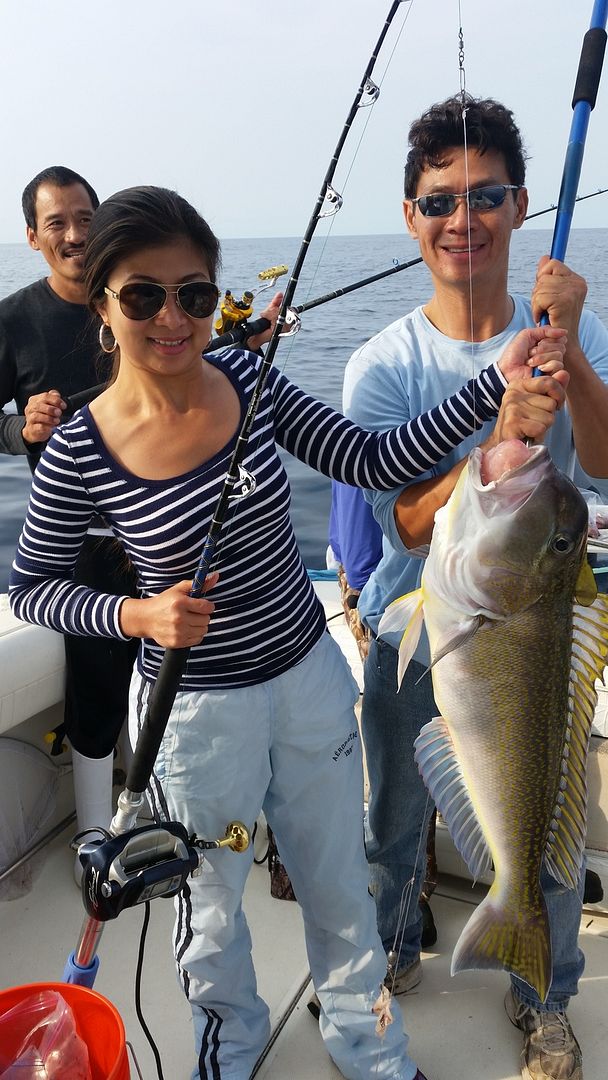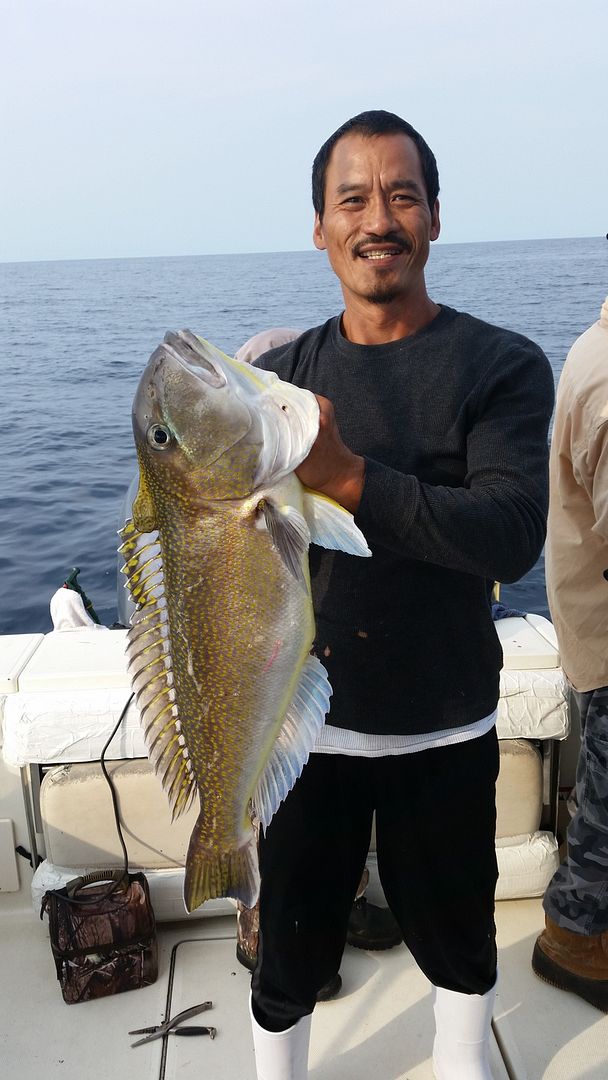 Crewed up with Lanie, Mike K, David, and Wes for an overnight trip to the Washington Thu-Fri. Started out hitting the 30 fathom lumps SW of the Washington hoping for wahoo but not a sniff. Got to the canyon and plucked off a few mahi off the balls for some fresh bait and did some dropping getting 6 golden tiles with David getting 4 of the 6.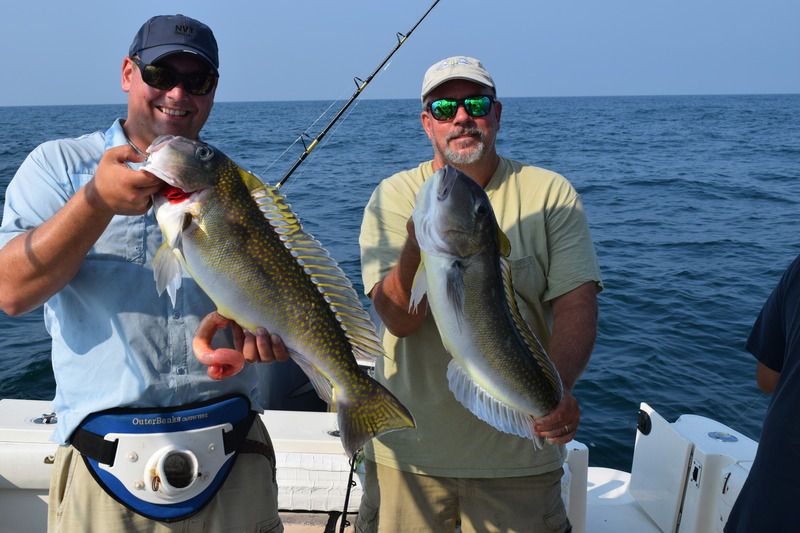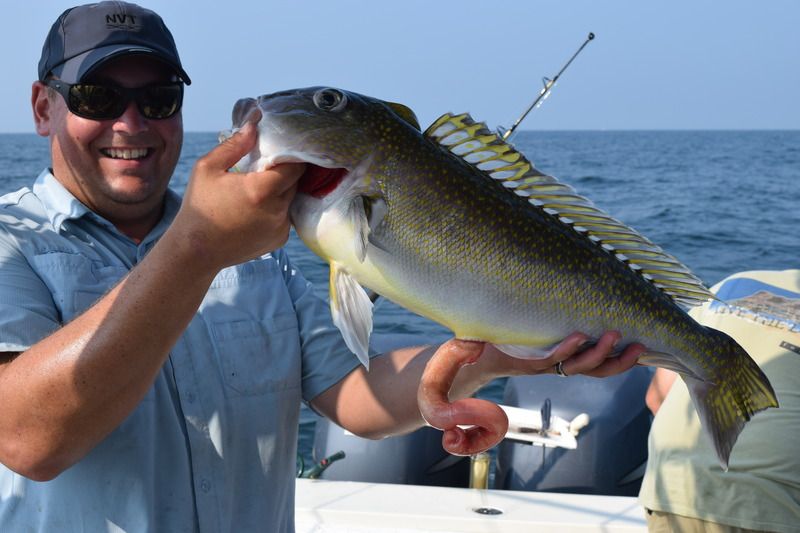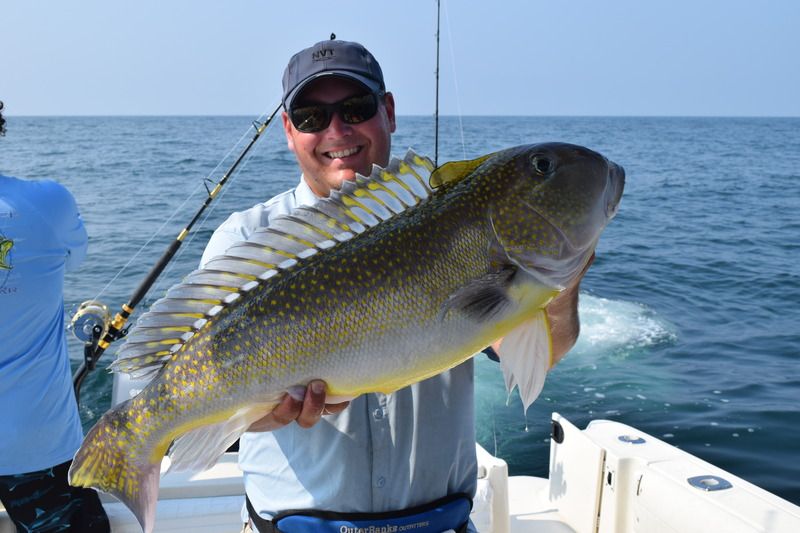 Here is a shot of my buddy boat Chris (Loop) with my sister HS 2900VX.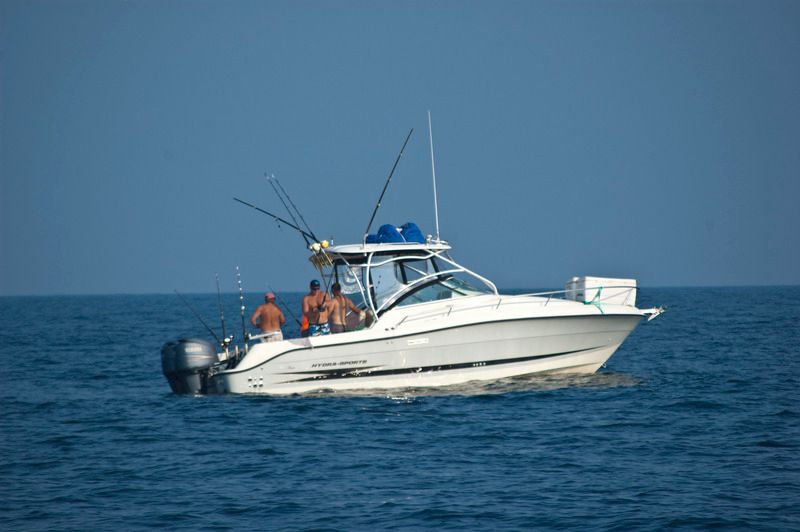 We did some daytime chunking but just could not raise any tuna. Got on the troll for the evening BE bite in the fleet and some where caught but no bites for us. Got on the night chuck and got swarmed by decent sized slingers as we drifted near a ball. Here is my "put down the camera and open the box" face.
We had a flurry of action around 1030 pm with David hooking a BE on a jig and Mike K boxing 2 YFT on the jig. After a 45 minute battle with the BE and very close to the end game, the BE chews through David's leader and gone. I have some sort of BE curse going this year on the eyeballs just can't close the deal. No more action except for skippies so put more sword baits out but no bites. Decent bait around the boat including squid, tinkers, flying fish and even file fish. Even sent down the live squid and tinkers as bait.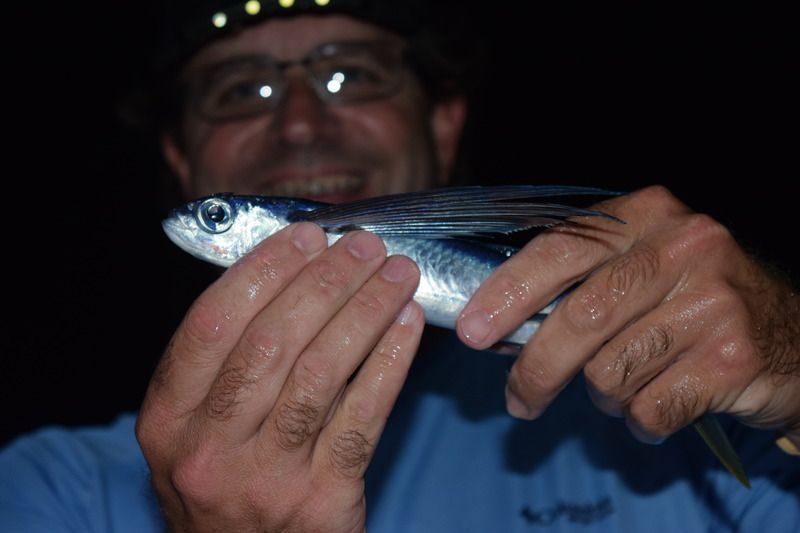 At daybreak we try again to troll for BE but no love. Hit another pot and pulled off more slinger mahi and head in early to beat the NE blow. Nice meat run with 6 golden tile, 30 mahi, and 2 YFT.