Discussion Starter
·
#1
·
Went our of Taylor's Landing for the Green Can area with Louis Glaser, Ed Burke, Dan Price and Burt Carwile on his boat. Wind whipping at 15 knots from W so once we got around the Cape Henry light it was better. Tried eeling for an hour but the birds were diving and people around us were pulling artificials so we did likewise. As we turned N at the Steel Pier we started getting knockdowns one after another. Most were 32+ but we threw back at least 4 28" fish. Then the big one got on Ed's rod and the fish was a fat one.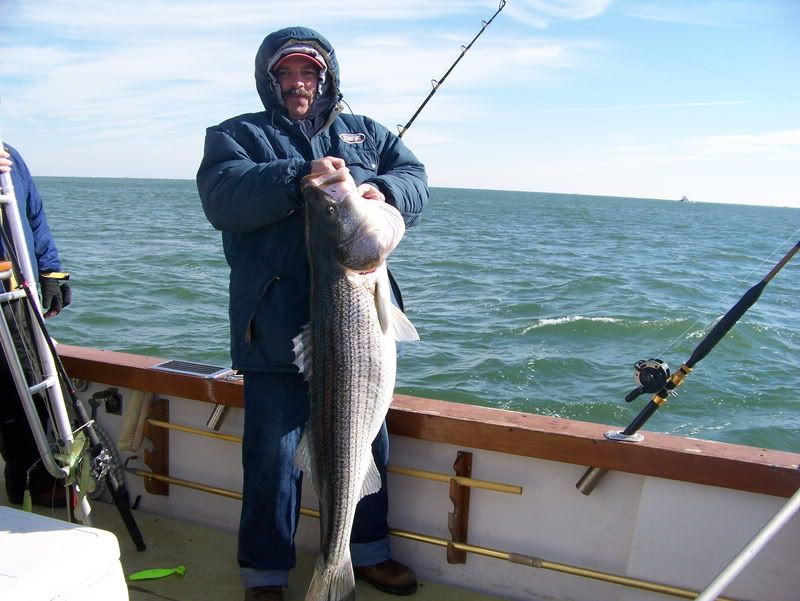 We continued to catch one at a time with some double knockdowns but only kept the 30+ fish. Stayed out and kept fishing off the Dam Neck area since the birds were all over that area but the afternoon was not as productive as the morning.
Ed's fish weighed 40lb 8 Oz and was 45" at Ocean's East. This was his first striper trip and couldn't have been better.
Great fun with Louise and Burt as usual. Dan and Ed great fishing with you too as the first time with you both.