Discussion Starter
·
#1
·
After hearing about so many 40+ inch fish I couldn't resist sneaking away for what could be my last trip of 2008. I have been out 4 times since the Fall run started and while we have caught a few none had broken the 40 mark......until today...
Morning started off slow as tide was low and took awhile to run. My Uncle and I trolled for about an hour in front of the gas docks before our first fish which I of course allowed the old salt to take. A beauty at 38"! Caught on 12" white shad w/white parachute off planer board.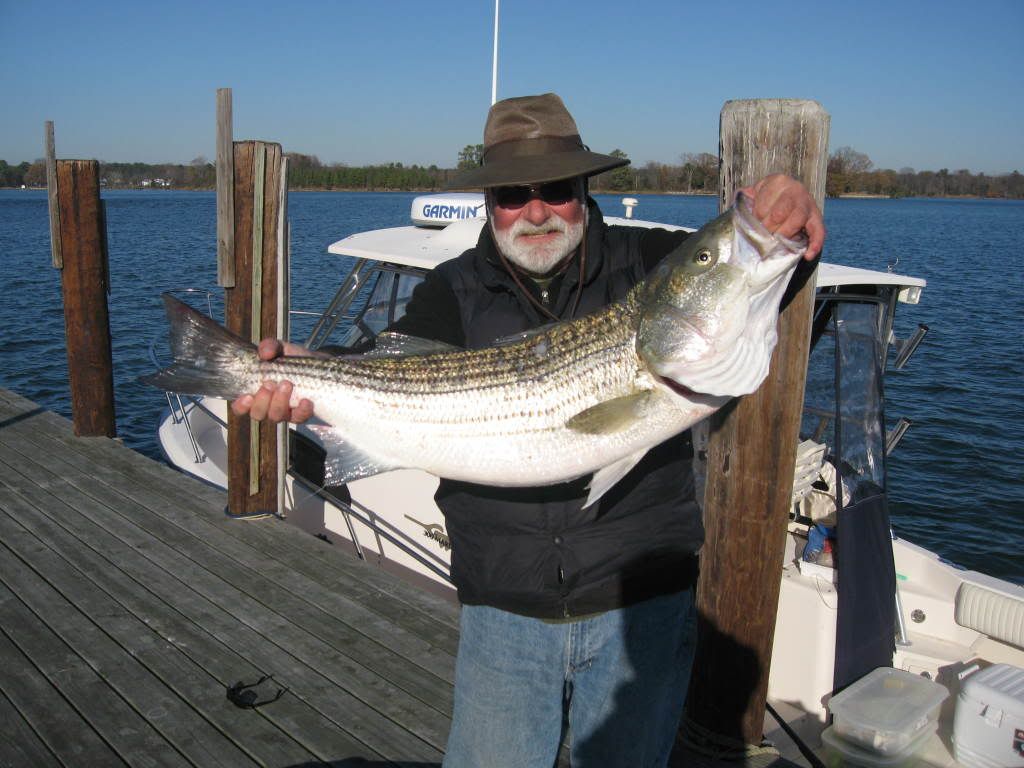 After my Uncle telling me "This doesn't suck" fIshing again began to be slow for another hour until another planer board line explodes. I immediately grabbed the rod and it felt like a LOAD! Of course fish hit on the rod I least wanted to catch a big fish on, of course! Took a while to get anywhere near the boat with frequent head shakes and heavy. finally get a look as fish pops to the top and it's about 28"! Except that there's another fish on that I still can't see on the other part of the tandem - a beautiful 45", my personal best! We swung the small fish in first which wound up measuring 27" and then netted the horse. What a thrill! Caught off tip of St Georges Island in 65' water. Chartreuse tandem off planer board.