Discussion Starter
·
#1
·
Sorry for the late post, but I've been battleing a computer virus and I finally have my regular PC back. Anyhoo,
Because of Muireadach's post about the location of Dominion Reef and Finn Tann's post containing the GPS number's I took a recon mission out to the reef on the 20th of this month. The boundries of the reef are clearly marked, but the majority of the marked area does not have any structure. I searched around for awhile until I found structure using my sidescan. Here are some pics, the area was loaded with Bluefish.
Lots of lumps in this one.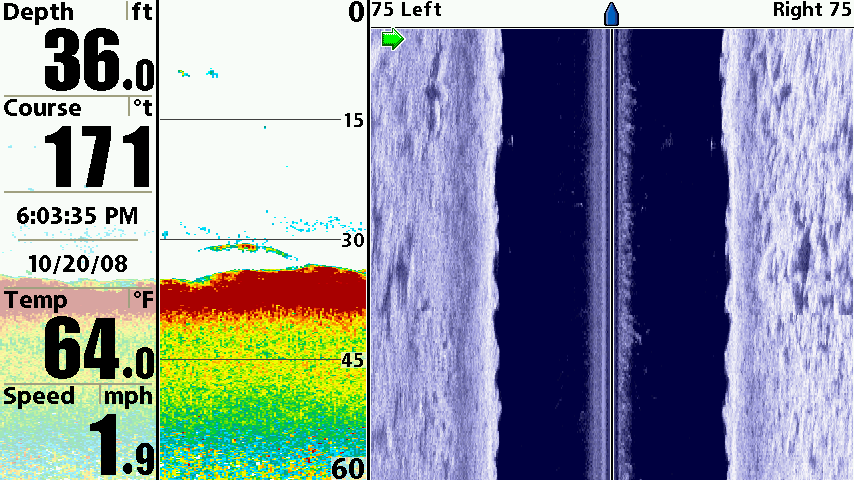 The raised lump in this one is a piece of stucture raised off of the bay floor.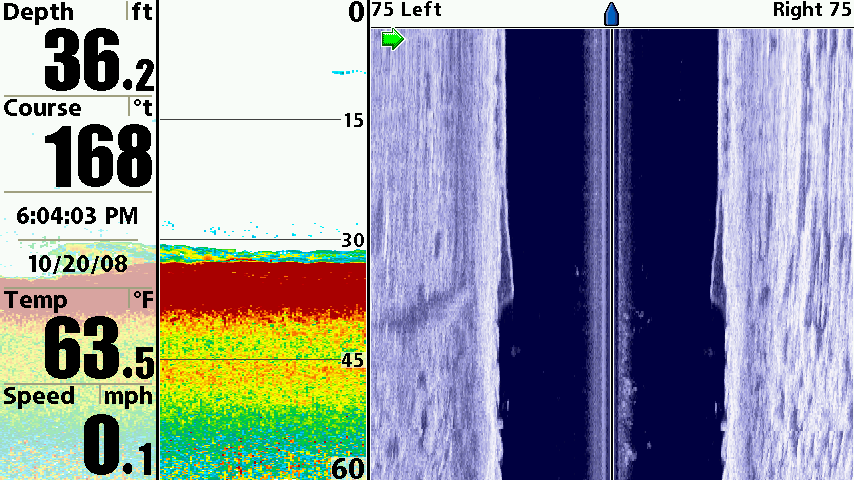 Probably a billion little blues in this one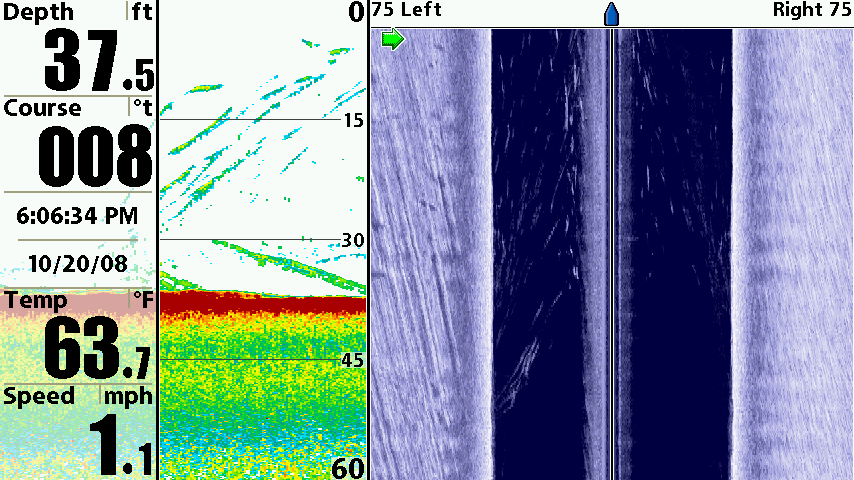 Lots of fish in this one too. Keep in mind that I'm also marking on both sides.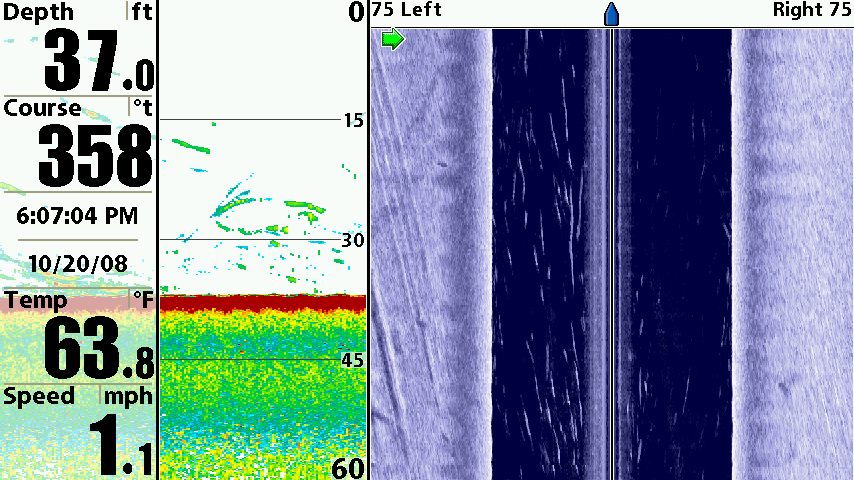 Lots of small fish near the bottom.
The was a white floatball marker there. It was named Patricia. If it's still there I wouldn't ignore it.
Now for the trivia. I took this pic in my second season of fishing to bay on my boat. Take note of the conditions, water depth, and area of the bay(I left the coordinates in on purpose) and take an educated guess as to what species of fish I'm marking here. I'm curious as to what the guys here think.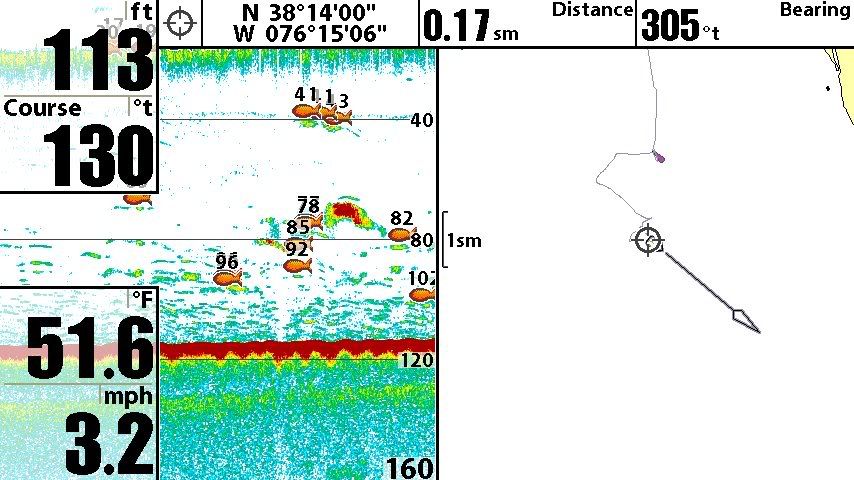 -JB