Discussion Starter
·
#1
·
We left the CM canal this am to be greted by solid 4-5 footers and a steady breeze! This was going to be interesting...
My 12 yo son asked, "Dad, is this rough???" just as we saw Sea Tow pulling a capsized boat to the ferry docks!!!
Now I'm thinkin', we must be nutz!!!
We were gettin' tossed around on the hook pretty good at the bottom end of the 60 ft slough, and cold 55* water was spraying good over the gunwales!
The stripers didn't seem to mind, though, and not long after, my kid had his biggest rock ever, a nice 32" er..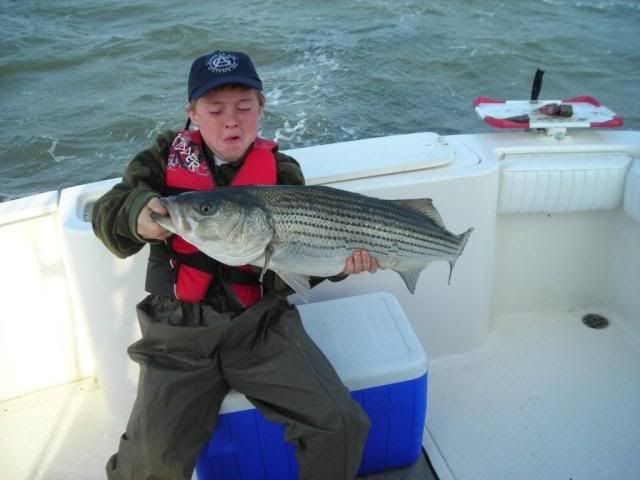 We then let him reel in a rat around 26", caught a few skates, and even a smooth doggie (1st one I ever caught!). Had two light biters come over the rail, a nice 36" and a 30" that had a bad eye (wasn't sick, just injured...)
Gotta hand it to the little guy, he hung in like a trooper, even in some very ugly seas..
Here's a proud pop with his lil' angler!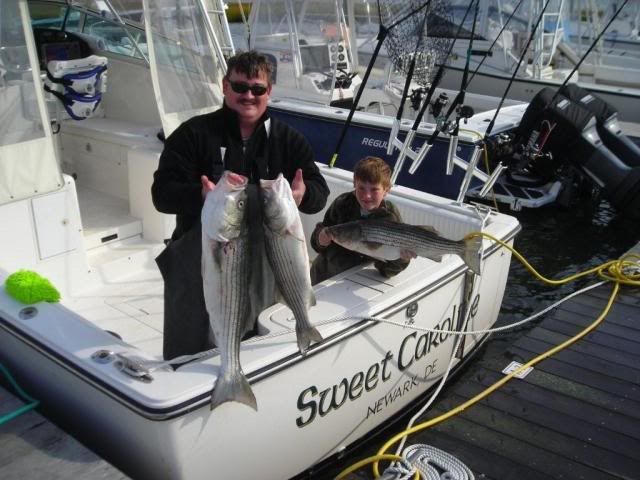 Very sporty day, we gave up at slack tide, too hard and confused to stay on bottom. Home by 3 pm.
Harry
__________________
Life doesn't have an elevator, you'll have to take the stairs...