Discussion Starter
·
#1
·
Saturday the Chief & I hit our normal spot, we were going to liveline in the afternoon,
Picked up some Spot & Perch then we headed over towards T Point, found some birds working on the way, started drifting to the boil and then a boat came buzzing right through
Oh well.. we wound up trying a few spots near Sandy Pt, then up to Rocky Pt, it wound up being more of a cruising day as it was a beauty of a day...
Here's the chief with the big Perch of the day.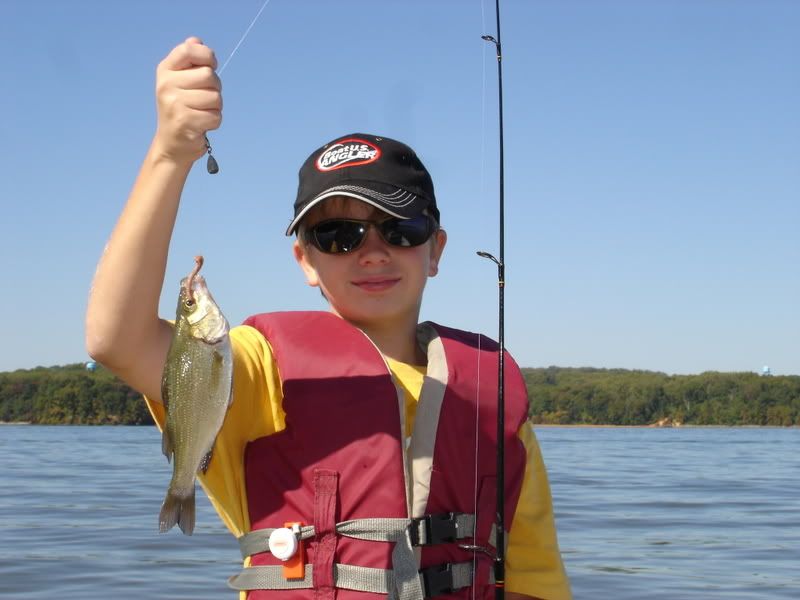 Sunday I left about 7am by myself as the Chief was up late, on the way out I had to swim for the boat as I was launching it
, Tied the bow & stern line together, looped them around the pilings, It's all good I'm saying, Pull the trailer out from the boat, get out and check, cool, start pulling up the ramp and see my knot come undone,:eek2:
Wet and cold I Hit a new hole which is near our Spot and Perch hole which I've been wanting to try and picked up 14" , had a keeper size rock on but got off...current started moving and then a bed of grass came through, The Chief called me to come pick him up at the dock, we were running north to another spot and found Buzzcatcher coming back from that spot, talked to him for a bit and went back to the new hole and we picked up a few more of these, this one 16"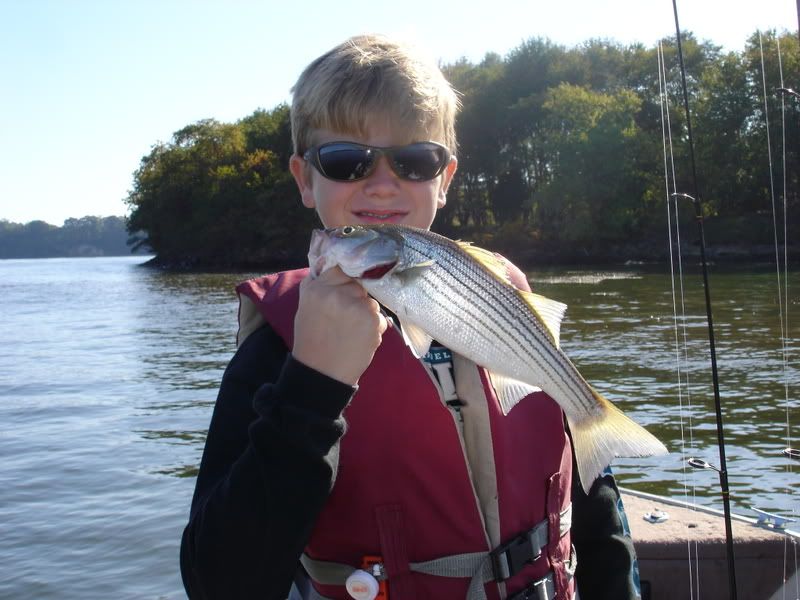 All Rock caught on Rattletraps.
No meat in the box but a great weekend to be on the water.
Go Eagles/Phillies