Discussion Starter
·
#1
·
Tough to believe but 120 days have passed since my last time out on my boat.
Decided to take the rig to Sandy Point and do a shakedown run - then troll for a few hours. Launched about 9:30 . Primed the motors and hardly turned the key - they were idling fine at 700 RPM :thumbup:. Checked the bilge / hoses / pumps - no leaks. Got a radio check , checked the lights , horn , etc - all working fine. After a ten minute warm up - headed out past the jetty - workers were busy placing stones.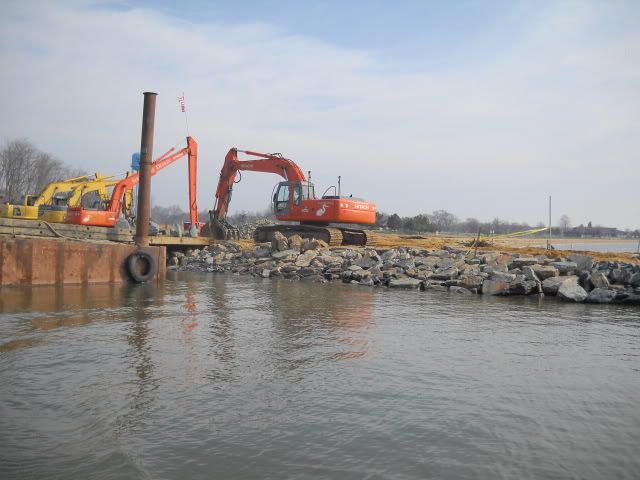 Ran towards Mattapeake and saw the water was still stained so my dad and I continued south to #88. Slowed to 3 knots and put over the boards and six rod spread. Three singles - three tandems in various colors. Wind was touch more then the 5-10 predicted but only about a 1-2 foot chop.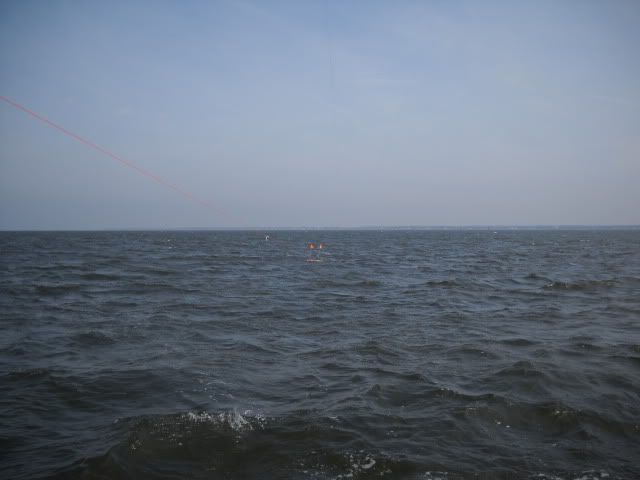 We zig zagged along the edges - going east / west. There were crab pot floats on east edge in 45 feet - did not matter as most bait was on west edge. Did see some fish deep so reeled in a tandem and put it on a downrigger. We trolled around the anchored ships - there are eight or nine of them. Not much there so worked back to 65 feet. Heard a rod banging in the holder and soon dad was fighting a nice Rockfish.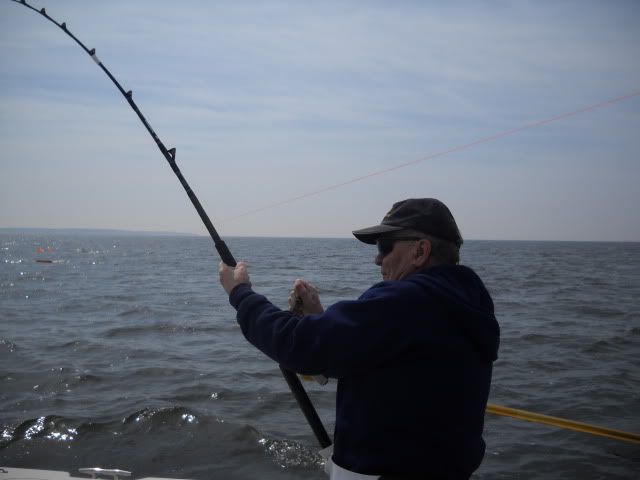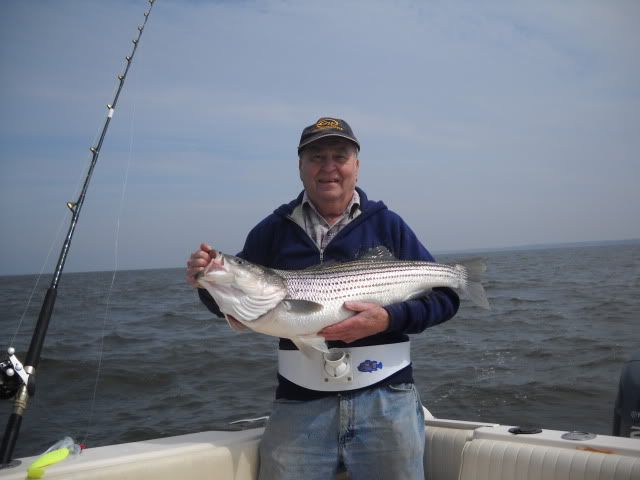 It put up a nice fight on a 320 reel on a light 7 foot rod. Hit a 3 oz white sparkle parachute ( All Tackle ) with chartruese shad.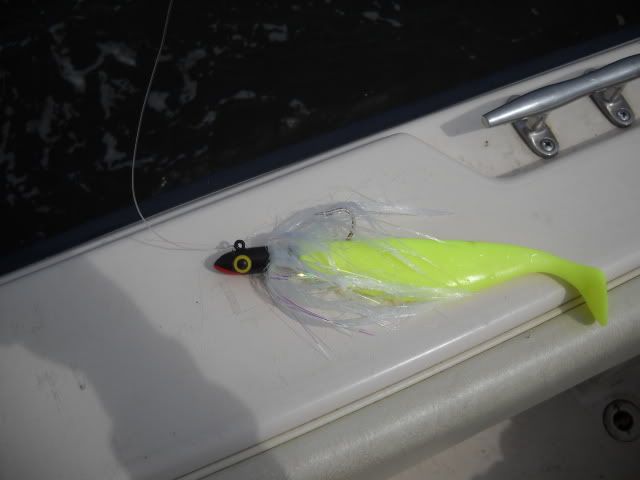 Worked as far south as #86 - then started trolling back to the ramp. Current was running fast and Gannets were dropping here / there. Checked the lures - all were clean. Saw a few nice fish on the meter and scattered bait. A few small blips almost on bottom in 75 feet - no idea ?????
We decided to pull lines at 3:00 and were just above #87. I reeled in the first rod and my dad pitched in to help by reeling in the second one. I did not see the fish hit it - but my dad sure did. He had his hands full with a feisty one that hit a tandem rig.
Leadered it in and let her go in the water. Looked about 34 inches. Hit a 6 oz chartruese parachute with pearl tail.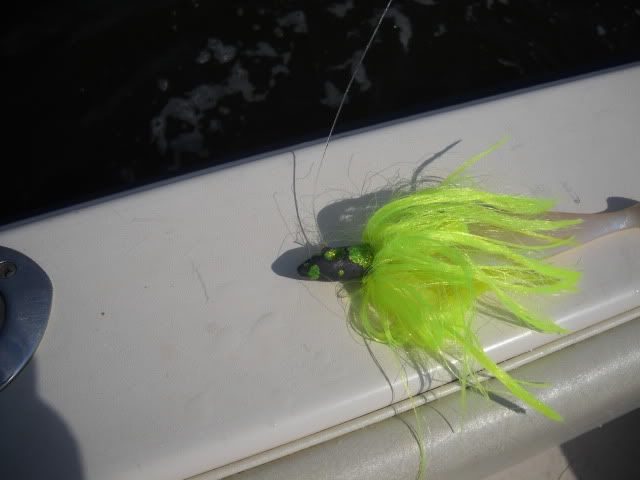 We pulled the other lines in and ran back over almost smooth seas.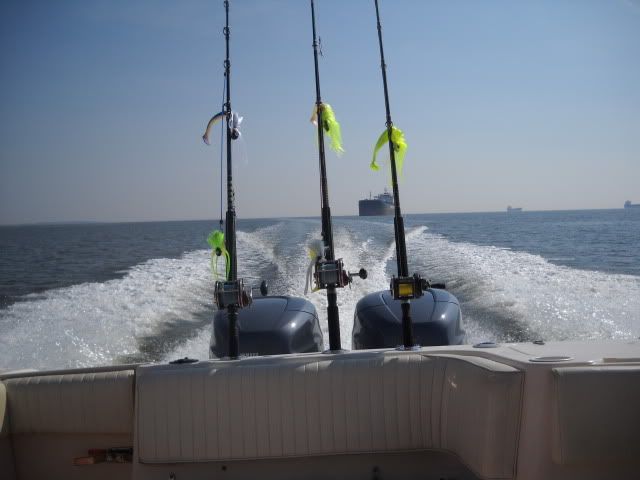 Got interviewed back at the dock - guy said most boats had caught 1-2 fish.
Water temp was 47 to 48 * - might be better next week.