Discussion Starter
·
#1
·
Fellow Tfer Genie ( Gene ) always helps out with Wish a Fish and we try to fish together few times each year. Trouble lays in our schedules - every other Friday is only time both can go.
We planned to fish Friday afternoon with my dad - then my son Tyler wanted to go. Grand kids were at the house so it became a four generation trip. Traffic was bad but we got launched at 4:30 in afternoon. Tide was high but still coming in - with 10-15 knot SE breeze. Grand kids fed the ducks while we got everything ready.
We ran out south of bridge to look for Spot but could not find any.
We moved back to bridge - figured we would get some Perch. Current was running fast - in fact had trouble getting anchor to hold a few times. Found a few Perch biting - Tyler helped his niece reel one in.
Hadden is only three but this Perch will qualify as her first fish - Md DNR has great program for this. Not sure she was too thrilled with the Perch though.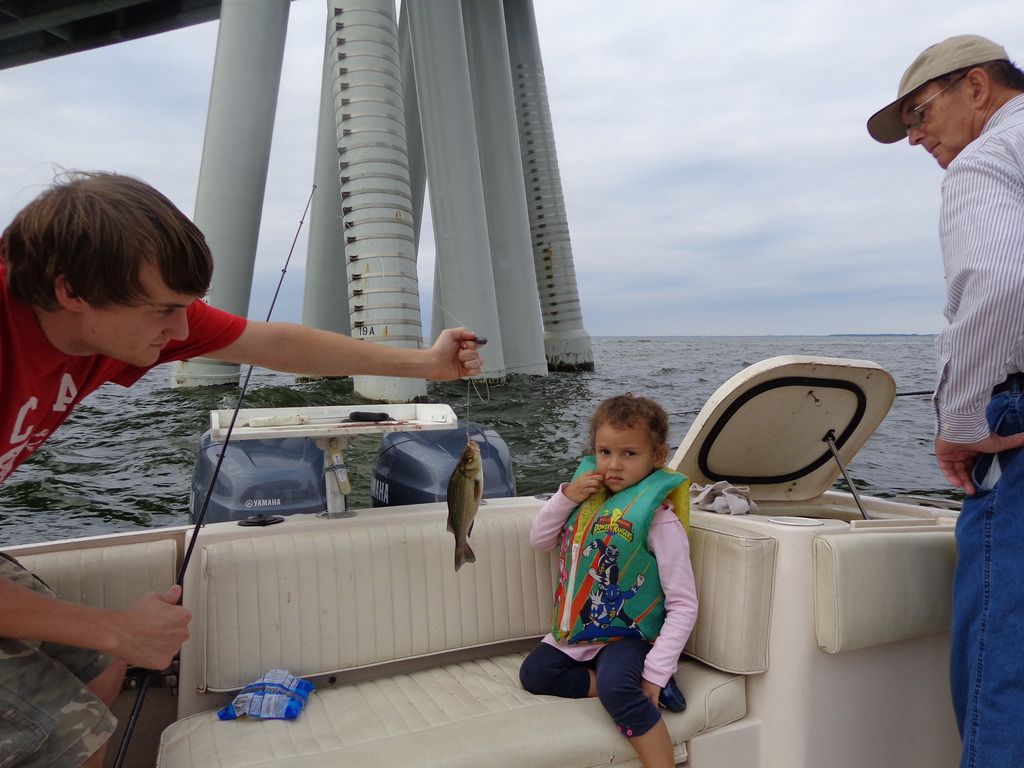 The kids kept Tyler and me busy - my dad and Gene were on port side - dropping in a few Spot to live well :thumbup:.
Michael reeled up a Toadfish and thought it was cool.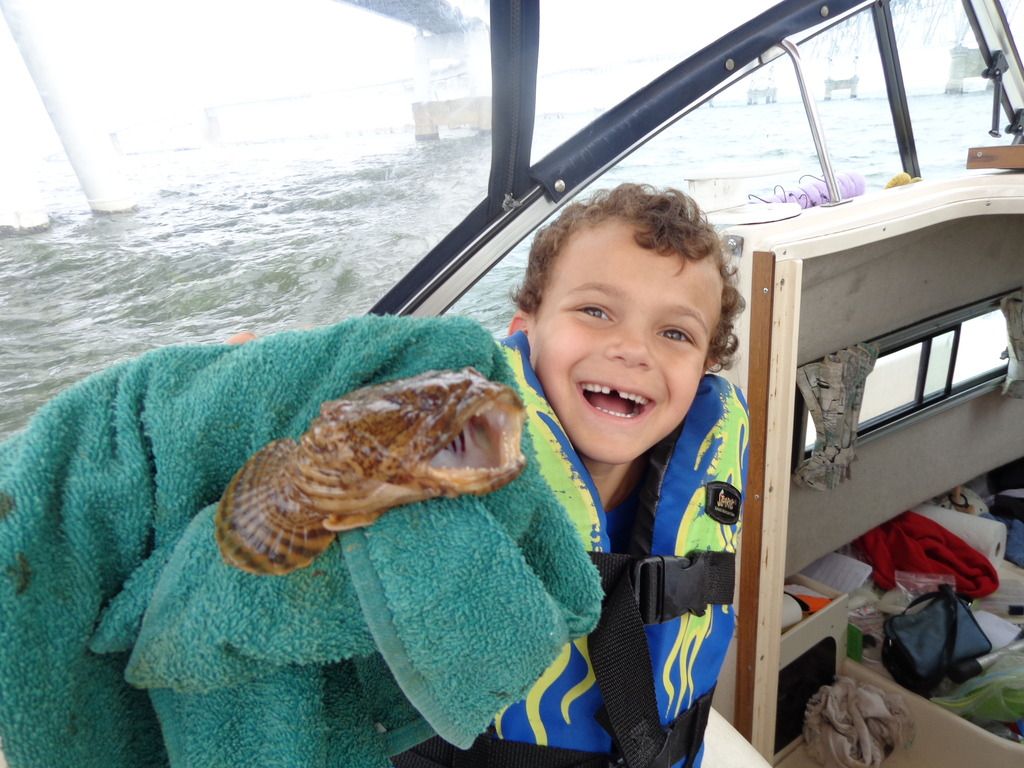 Leave it to kids to see things in different way - he told me the big boat was on the beach. Looking north - the cruise ship was behind Sandy Point and did look like it was aground.
The kids watched as it went south - and loved the wake as it got to our boat. Wind shifted to ESE so we decided to run to east side and see if we could get a Rock with one of the eight Spot we had caught. It was much calmer on east side but others had same idea. Not crowded but 15-20 boats in general area.
We found fish on meter and set over the Spot. Tyler got hit right away and it was a nice mid 30 incher but had sores
. Hate to see that and wonder how the bay will be in future for the kids. Gene had a hit but Rock spit the Spot. I had hit but Rock stole the Spot. Not good as we were already low on live bait.
Had another hit and the 27 incher was netted and put in cooler. Kids thought it was cool to use a little fish to get a bigger fish. Had two other hits on our last Spot but no hook ups. Current was still running fast - incoming , think this had fish acting funny.
We got boat ready to run back and Gene took a nice photo for us.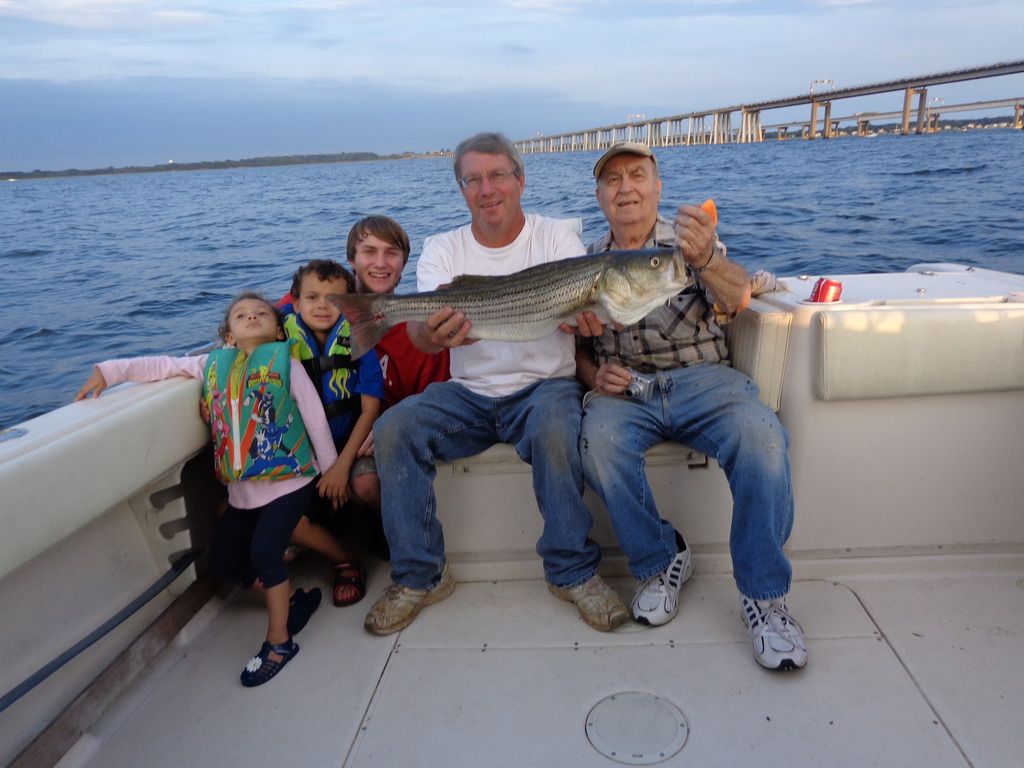 We ran back over a slight chop - Michael on my lap " steering " the boat. I explained to him what to watch for - thinking back 40 some years ago as my father taught me - and 13 years ago as I taught Tyler. Time going by too quick.
Four generations of fisherman on my boat - Donald Trump's bank account has more zeros in it then mine but IMHO - I'm far richer man.