Discussion Starter
·
#1
·
Looks like the bay is flat now. Should have gone fishing. Yea it's raining but no big deal. I'm sure if I launched now though, it would kick up.
Here is what the fishweather models showed for today.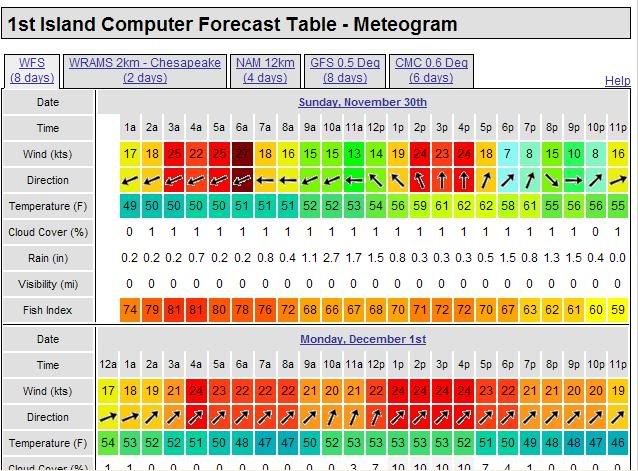 Here is what NOAA says.
chesapeake bay from new point comfort to cape henry va-
1242 pm est sun nov 30 2008
...small craft advisory in effect through late monday night...
.this afternoon...s winds 10 to 15 kt. waves 3 to 4 ft. rain.
.tonight...s winds 15 to 20 kt...becoming sw after midnight. waves 3
ft...waves 3 to 4 ft at the mouth of the bay. periods of rain in
the evening...then a chance of rain after midnight.
Here is what it is doing now.