(My buddy Rich/Poolman asked me to post this report - he's busier than a Caveman trying to start a fire)
Chek It Out, Yo! ! ! ! ! ! ! ! ! ! ! ! ! ! !
Rich called me up at noon yesterday and axed me, "Hey Catch, the ocean's flatter than your ex-girlfriend (.)(.) Wanna go fishin' for a couple three hours?"
It wasn't the frantic bite we had back in early December. We had to work for every fish. But the pick was a steady, productive bite that gave us almost a dozen keeper Snappah and about 18 keeper Black Seabass, some of which were turquoise Humpbacks.
Rich's son Jonathan mugging for the camera holding up a sardine. Rich's buddy Scott and Rich are whacking up bait. Jonathan used a baitrod to catch almost all the bait; pinfish & grunts mostly. (BTW - Rich didn't warn me that I would be fishing with a tie-dyed hippy!)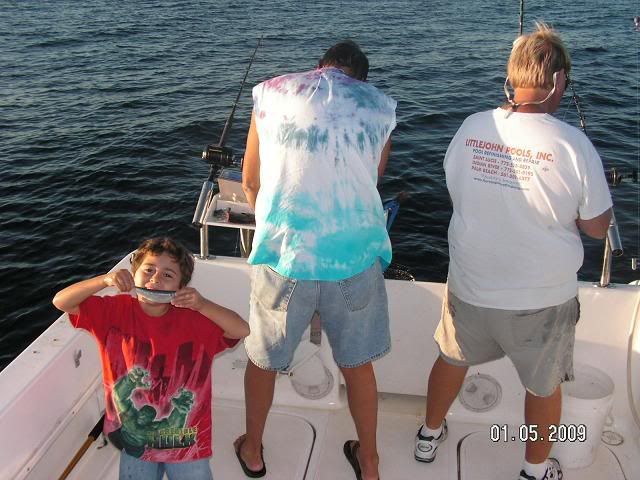 Rich & Jonathan with a nice Lane Snapper.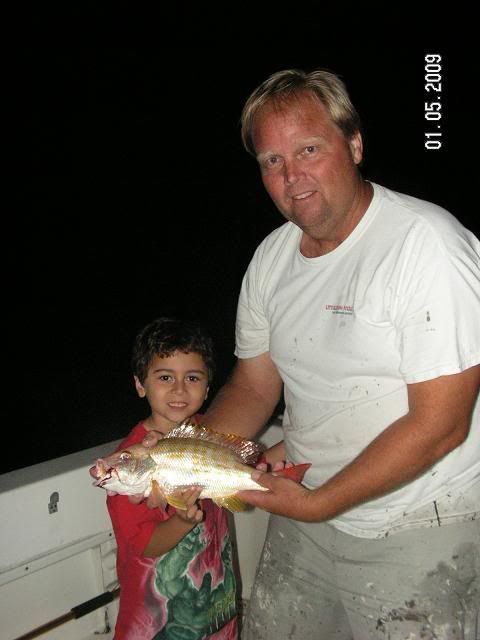 Rich's cooler after Scott & I had grabbed our fish. There's Lanes, Mangroves, Muttons, Black Seabass and a big fat Bonito in there just chilling out.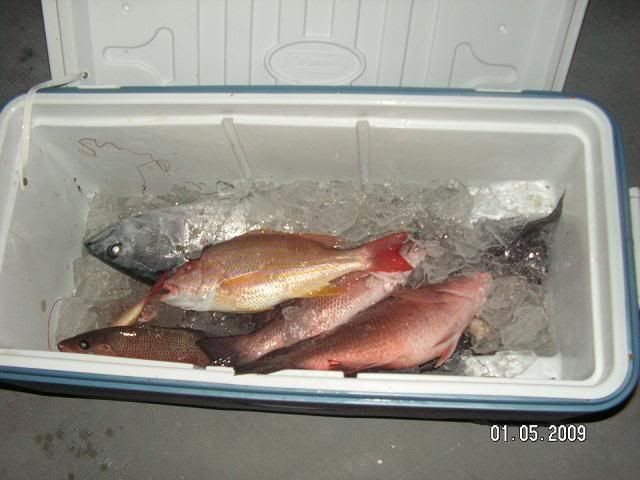 Me with a Mangrove and a nice Lane. I also kept one of the Black Seabass to take home for a fried fillet-o-fish sammich.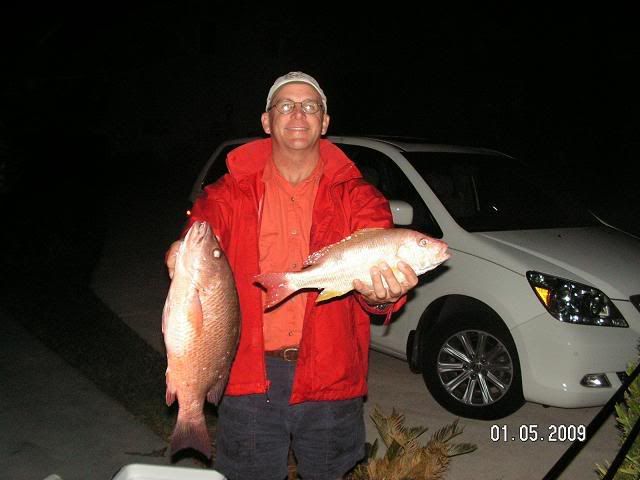 We left the dock at 1pm and got back at 10pm. it was a beautiful day and an even prettier night out on the ocean. Rich, thanks again for your kind hospitality. Watch out; pretty son Jonathan is going to be kicking your ass with his fishing rod!
Catch