Discussion Starter
·
#1
·
March 30, 2006
INSHORE:
Looks like the winds have come and gone once again here on the Treasure Coast. It was a challenge over the weekend, but by Tuesday the winds had calmed and the river provided a wonderful sunrise on the flat waters. Looks like the rest of the week will be sunny and great fishing weather.
The redfish have come back onto the flats. We found them on both sides of the river, north and south of Fort Pierce. George was on the boat this week and boated a beautiful 26" spotted tail for dinner that night on my trusty MirrOMinnow. Don caught a nice 17" red on a live shrimp. Live or cut bait along with spoons and soft baits have worked for us this week.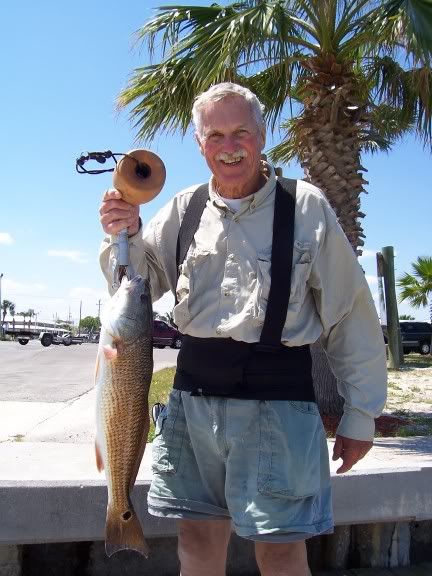 John caught his first snook around the docks south of Fort Pierce. After running us through the pilings of the dock, we managed to boat his snook. The jetties have been yielding their share of snook to anglers with jigs or live shrimp. The bridges and seawalls will give up some snook also if you catch the tides slowing. We have hooked up a some snook along the mangroves and flats in early mornings. With the winds slowing down a little, top water will be my first choice out there.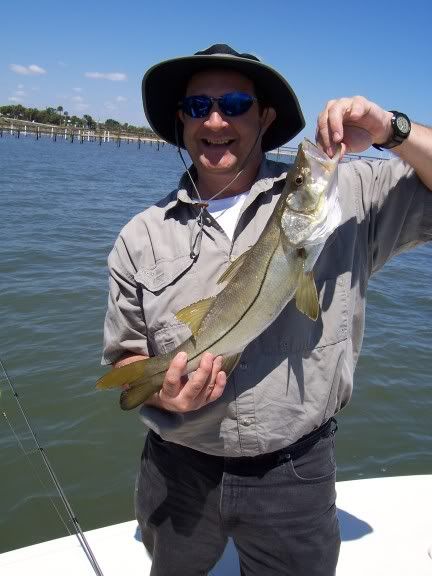 Trout began hitting better after the cold front passed through the area. Mark was down from Mass. and boated a nice gator trout earlier in the week. Top water or shrimp on popping corks are my first choices for trout. DOA shrimp or jerk baits also will work well on the flats in 2-3 feet of water. Bear Point gave up some trout along with the flats north of Fort Pierce. Also don't forget to try around Harbor Branch and the power plant flats.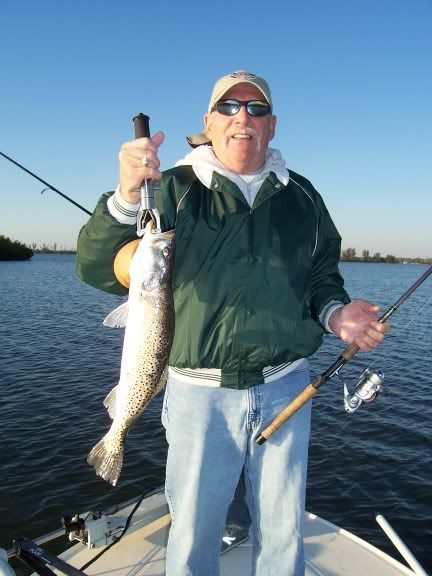 Bridges and docks have been holding snapper, black drum and sheephead. We have caught some nice sized snapper and sheephead this week. Live or dead shrimp have worked well for these rascals. Ladyfish and jacks have cavorted all over the river. We were given a real show this week as the dolphin came up to the boat as we were catching ladyfish. They were wanting a free meal and as we released some of the ladyfish, the dolphin crashed through the water to take the handouts.
Tip of the Week:
I continually see so many boaters ignoring the slow speed or idle speed zones throughout the river. I often wonder if they do so out of ignorance or just don't care. We all want to get to that favorite fishing spot as quick as possible, but speeding through a slow speed zone isn't the way to do it. Follow the posted zones on the water and make it safe for everyone. Law Enforcement won't be so understanding if you ignore the rules of the road.
Have a safe weekend. Remember, fishing is not just another hobby.....it's an ADVENTURE!
Good fishing and be safe,
Captain Charlie Conner
www.fishtalescharter.com
To have my fishing report sent to you. Email me at:
[email protected]
Call me at: 772-284-3852