Discussion Starter
·
#1
·
Red Tuna Shirt Club is proud to announce our June shirt -
Tanaku Lodge
from Elfin Cove, Alaska!
This one-of-a-kind shirt has been sent to all Red Tuna members - let us know how you like it.
If you haven't joined yet, do so today and you will receive this authentic Tanaku Lodge shirt right away as your first shirt. Then, each month you will receive an original new t-shirt from a top charter boat or fishing lodge. Just visit
redtunashirtclub.com
.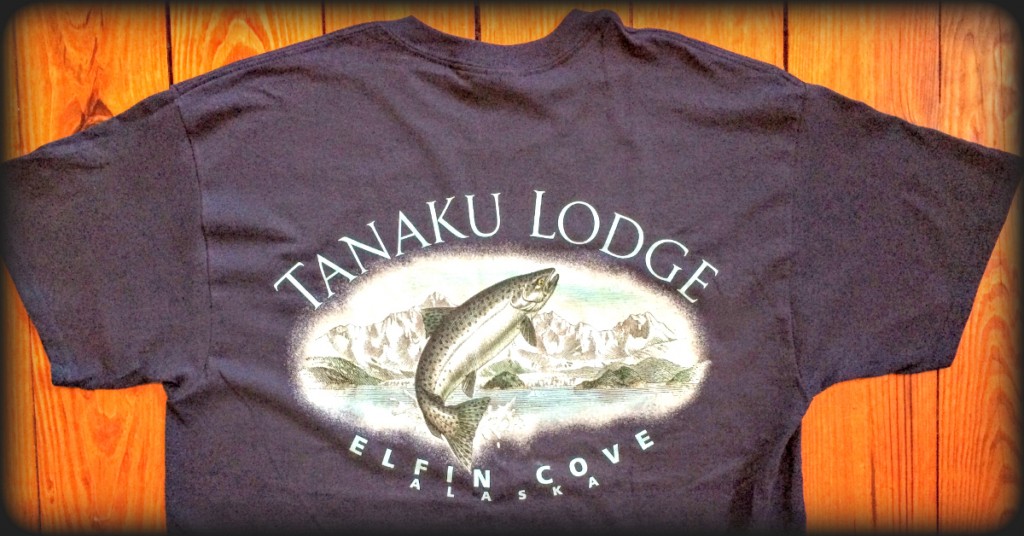 If you are considering vacationing to Alaska in search of spectacular wilderness scenery and awesome sport fishing, then Tanaku Lodge and Elfin Cove should be near the top of your 'short list' of Alaskan destinations.
Dennis Meier and Jim Benton have earned reputations as some of Alaska's best lodge operators by focusing on how to best satisfy their clients demands and desires for a quality Alaska vacation package. They leave nothing to chance (except the weather), by hiring the best lodge and guiding staff; purchasing and maintaining the best equipment; and creating a unique lodge atmosphere that makes each guest feel special and valued. Afterall, according to co-owners Dennis Meier and Jim Benton: "Our customers' comfort and fishing success is our single minded focus!"
Tanaku Lodge itself is a mixture of cedar and pine, Alaskan art, vaulted ceilings, wood burning stove, and a cozy lodge atmosphere that invites relaxation. Set against awe-inspiring views of Elfin Cove and the Fairweather Mountain Range, the trip almost seems complete as soon as the accommodating staff welcomes you to this outdoorsman's paradise.
But of course the trip is just getting started - and the fishing is spectacular! This southeast Alaska location is well-known for its extraordinary fishing, which ranges from trophy Chinook (king) salmon to quintessential trout streams to dropping down for barn-door halibut. The season runs April through September and peaks in mid-summer, when you have your choice of almost any species that inhabits the fertile waters.
Alaska is on everyone's bucket list, and when you're ready to plan your trip, make sure to check out the spectacular Tanaku Lodge. For more information on this shirt and Tanaku Lodge, check out our
BLOG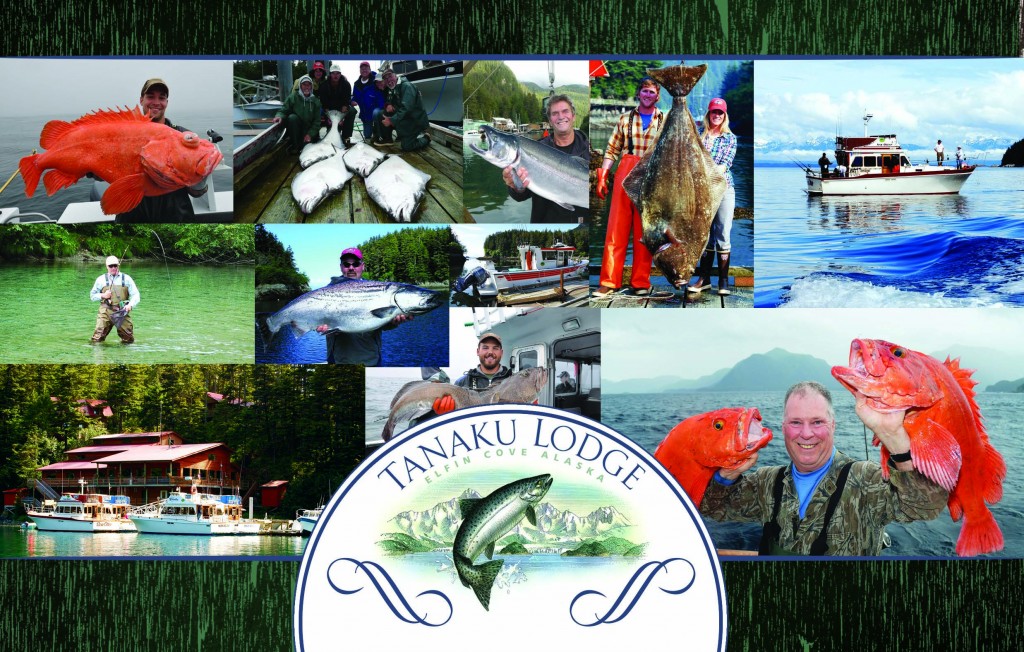 - - - Updated - - -
About the Red Tuna Shirt Club:
Join the Red Tuna Shirt Club and you will receive an authentic new t-shirt each month featuring a top charter service or lodge from a great fishing destination.
Each month, we reveal our latest shirt and it is shipped exclusively to Red Tuna members. One month's shirt might be from Costa Rica, the next from Alaska or Key West, but all of our shirts represent the top captains from some of the best fishing locations on the planet.
The cost is $20 a month (including shipping) with the only additional cost being for XXL or XXXL sizes. You can join with a prepaid membership of 3, 6, or 12 months, or join on a month-to-month basis with no long term obligation required.
Check us out if you like great fishing t-shirts!
JOIN TODAY