Discussion Starter
·
#1
·
Hello All...
For some reason you should find yourself having to remove your fuel from your boat, here is a set-up that I have used for several years now that may help you.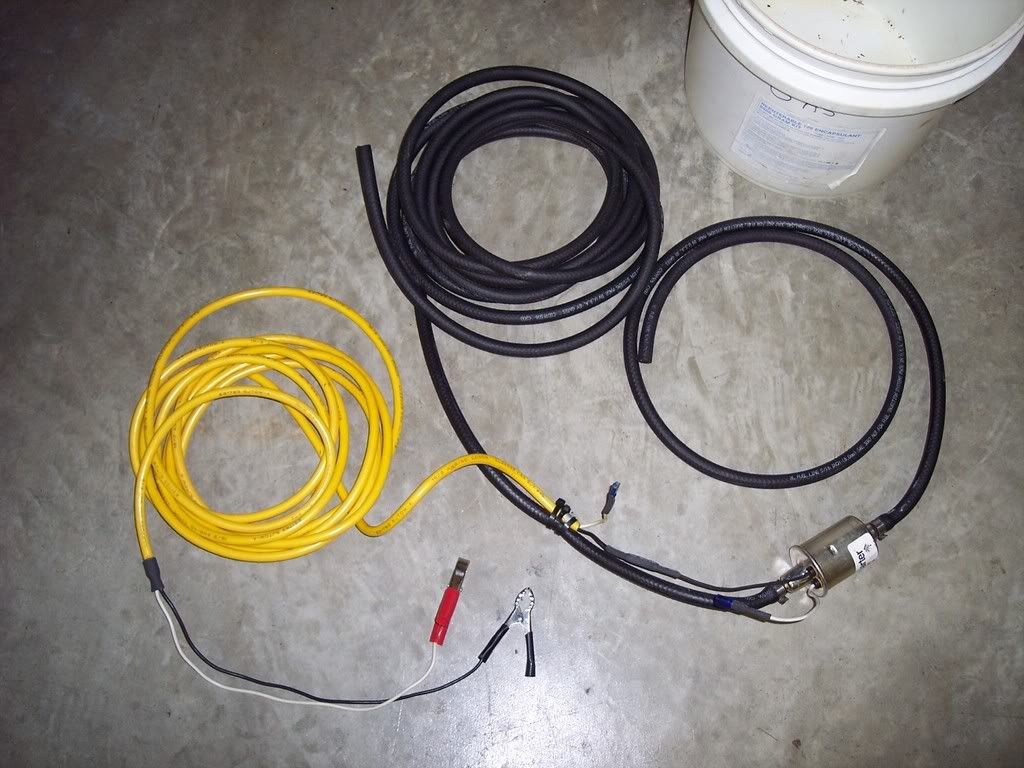 You will need:
25' of gas line
30' of electrical cord
A fuel pump (high volume preferred)
2 clips for your battery connection
Heat shrink if you want to
2 small clamps for the gas line connection to pump
1 in-line crimp connector (- Neg side)
1 male/female connector (+ pos side)
This set up cost me about $100. I would suggest using a high volume fuel pump as a regular fuel pump takes longer to pump out your tank. I also noticed that towards the bottom of the tank, there was a build-up of debris that would come out. This is most likely a normal thing being that the fuel will break down and some stuff will get into any tank.
If you suspect debris in your tank which I did, use a 5 gallon gas can with a wide mouth funnel. Place a clean rag over the mouth of the funnel and turn on the pump. Notice if the gas is "orange" (bad stuff) or if the rag collects debris...If it does, you may have to #1 replace your gas #2 clean your tank out.
I noticed a gel type substance was covering a screen which was factory installed on my pick-up tube inside my tank which I removed per MERC's instructions. My OPTI has fuel/water seperators installed on the engine just for this problem.
I ALWAYS ran my boat with 1/2 tank of fuel. I never let it get below 1/2 tank...This was my problem...The 1/2 tank was breaking down thus giving me 1/2 tank of OLD gas. Placing GOOD gas into the tank doesn't make OLD gas GOOD...You just contaminate to GOOD gas...Also...Don't be the first one to Tank-up at the marina in the spring. OLD gas in their lines has been sitting there all winter...I had this problem...
Now don't shoot the messenger but I NEVER leave E-10 in my tank over the winter months. Some others may say it's ok...I don't...I have no performance issues due to OLD gas. I'll use the gas in my boat to fill my truck or car and place NEW gas in my boat when I am going out on the water...
My outboard is designed to run 87 octain...The brainbox in the motor will not allow a change...In the car and truck, the brainboxes WILL adjust to the lower level of octain and auto-adjust to the changes...no performance issues...
All in all I have found that this works for me...I thought I would pass along my findings to you and maybe it will help you down the line somewhere...Good luck this season...
Bruce