Discussion Starter
·
#1
·
Got a late start today and hit the water at 10:30 with Jay (thedeaven). Cleared breezy and saw bird activity right away. Forecast was 15-20 out of the west so it looked like our plan to fish the western side was going to work out. Had our under and over limit in the first 22 minutes of fishing. Second drop and we had a double hook-up of this 30" and 25" fish.
"http://s159.photobucket.com/albums/t123/rachelrileyrn/?action=view&current=DSC00338-1.jpg" target="_blank">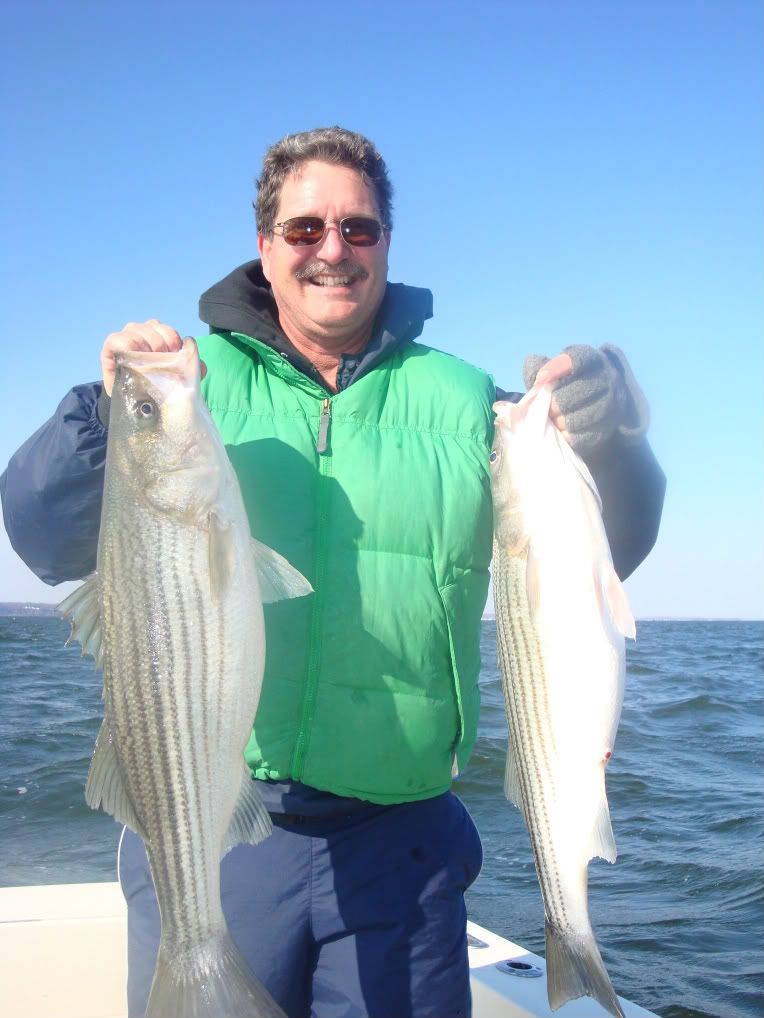 </a>[/IMG]
Got a quick photo of Jay and we went back to catching which lasted for the next five hours. Caught lots of high 20's and plenty of mid 30's with lots of multiple hook-ups. At one point Jay was helping me land a mid 30" fish, set his rod in the holder and within seconds his drag was screaming and he landed a 34" fish. Bigger fish came on 10" chart. bkd's and trout bombs. Only heard from Ron (onefish) and he was steady catching too. Sorry you missed a good one today old fart. Gonna try to do it again tomorrow.
Jay- Here's the proof that at least two women in my household like fish
p
"http://s159.photobucket.com/albums/t123/rachelrileyrn/?action=view&current=DSC00337-1.jpg" target="_blank">
</a>[/IMG]