Made a run offshore with Wes Blow, Doug Gross, and Steve Walker. Didn't see any signs of life at the triangles but did see some commercial nets that appeared to me to be inside the VMRC artificial reef zone which I thought was prohibited. About half way between the triangles and the fingers started seeing small flocks of gulls working over bait but as soon as we got near the birds, they would dissipate and I could not acquire the fish or bait they were feeding on. Pressed on the tip of the 21 fathom finger and there were saw BFT (50-100 lb class maybe) rolling on the surface chasing bait. Our first pass some BFT busted on the surface right at our bow and our lines passed right over where they busted. We all that it was going to be game time. Nothing. This was our pattern for the morning. Bob on Still Thinkin arrived to our location and worked over the same area as he also saw the same schools. These BFT were hauling butt. Our slow troll of 4.5 knots was not fast enough to catching any of these moving schools. We would see a pod of birds and some BFT roll and would increase to 6 or 7 knots to get in front of the moving school and many times put the baits right over their noses I'm sure of it and still nothing. Not even bluefish bites. Tried turning, slowing down to let the baits sink then speed up, etc, etc. Never could even get into a good position to drop a jig or eel (which we had) because they were moving too fast. It was very frustrating to see the fish but could not get them to bite. BTW, only had 3 surface baits of horse hoos on islanders and one deep planer bait and a r/w stretch (the stretch was not always in the water in case it was spooking them.
After spending most the morning chasing fish with no hookup we pushed out deeper to 25 fathoms and started seeing big pods of dolphin. But no love all the way to the ocean venture. Stopped for a while to catch some BSB over the Ocean Venture. Some very nice knot heads to 5 plus pounds but also lots of throwback too (and one dog caught by Steve). Got a call from a buddy that he saw some more BFT busting the surface at the canyon so headed that way. Got the south wall and saw acres of 2-tone dolphin busting the surfacing like they were feeding. Trolled over the top of them and Wes gets a solid hookup while putting the line out. Rod doubled over and line peeling out on a tiagra 50W. But my Bill Fisher 150 lb windon swivel failed and it was gone. That was our only hookup of the day. Now I've never hooked a dolphin and I can't say our hookup was not a dolphin but I'm calling it a BFT and that's my story and I'm sticking to it.
Well it's getting late and can't acquire any more pods of birds or fish so we finish off the day getting our limit of 28 tiles and more BSB. Stuff the fish box to the top in 2 drifts with 8-12 lb class of tiles. Several citations in the mix, not sure who got what. The dogs are there now but fortunately for us, they only seemed to like Steve's rod.
Make it to the High Rise by 6 pm and see a hundred of my closest friends forming a parking lot. Find a vacant spot near Daddy's Girl Too and put the eel spread out. Nobody is really into this plan it seems with everybody eating supper and me going down below to rest. Within the hour the wind kicks up enough to turn our boat sideways. No striper love. I expect the fish gods probably saw we had a full fish box already and decided we had harvest our daily limit from sea that day and put a striper jinx on us. Made one attempt to reposition to a better spot but still ended up sideways again so we head back at 7:30 pm.
Great day on the water. Saw some fish, missed some fish, caught some fish so it was a good day. Sun was out the whole day and seas stayed down enabling us to run wherever we wanted. Can't wait to do it again. I'm thinking of slow trolling live bait or chunking for BFT may be more productive that trolling this time of year. Maybe I'll try that next.
Got some pics, I'll post later tonight.
Some of the BSB on the Ocean Venture were nice. Doug and Steve with a pair.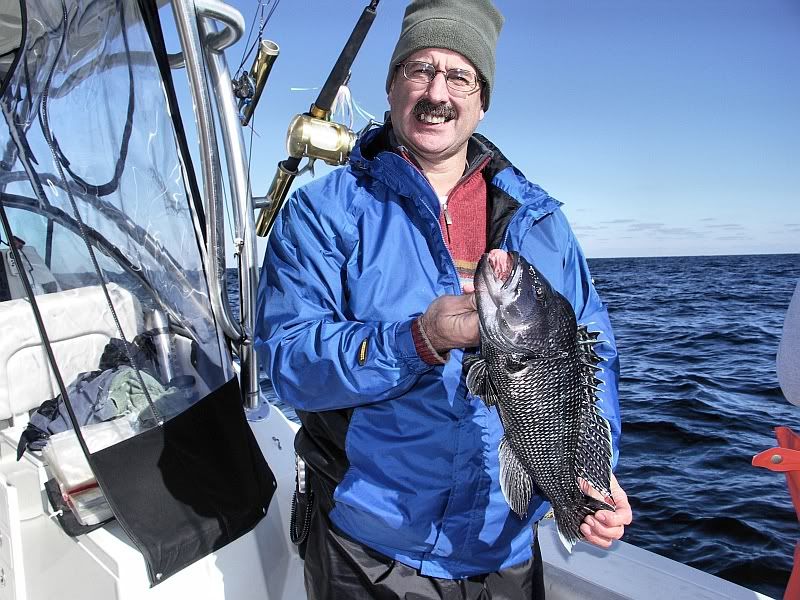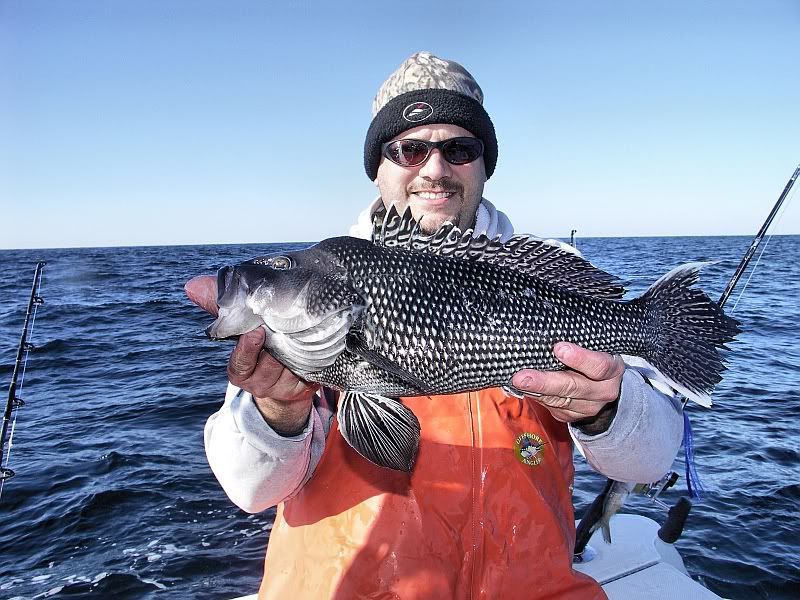 Wes with a nice BSB.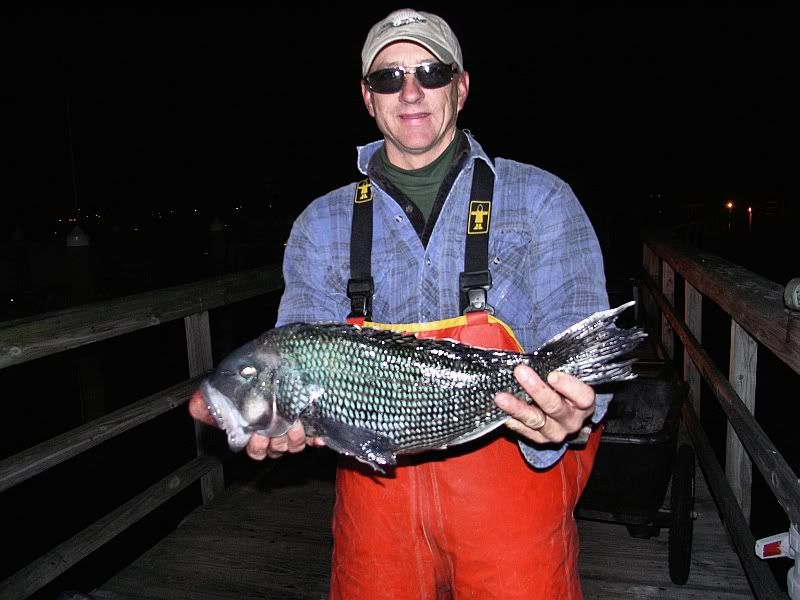 Steve's biggest tile.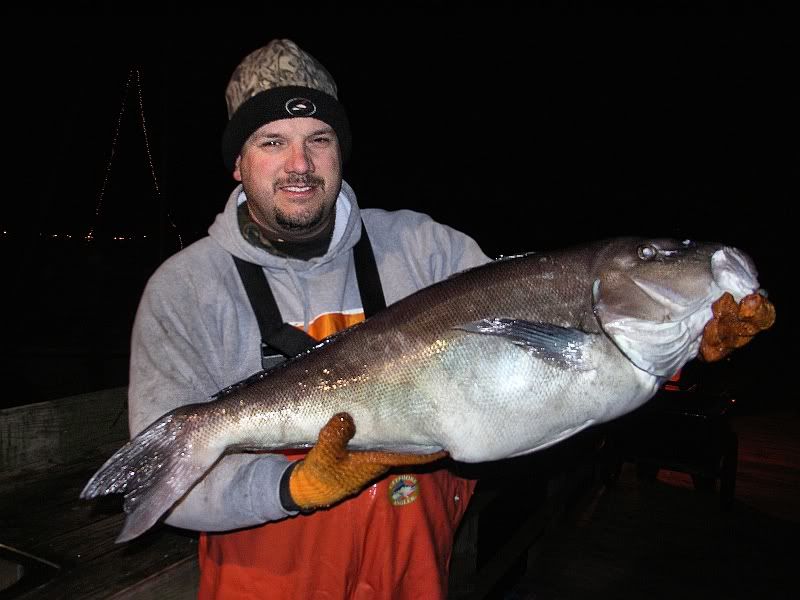 Full fish box.
Tired crew.