Discussion Starter
·
#1
·
Ray towed his boat down in the wee hours of the morning with plans to chase some fish around the bay on Saturday. I got off work at 8:AM and while driving home over the bridge I happened to notice that the river was flat calm. That was enough for me to decided I couldn't wait 'til tomorrow, so I hooked up my boat and told Ray "lets go feed some togs"! Stopped to top off the tank with $1.90 a gallon gas and the largest coffee I could find and hit the water running.:yes:
We headed out of the river and into the bay searching the horizon for any signs of birds doing what they do. The last time I ran bayward we were looking for cobia on the surface, so it was a good feeling to once again slowly loose sight of the Coleman bridge. We reached our destination, threw out a hook, and snagged a snag. Evidently we snagged in a good spot, because we soon had three 4.5-5 lb. frozen fiddler eating togs in the cooler.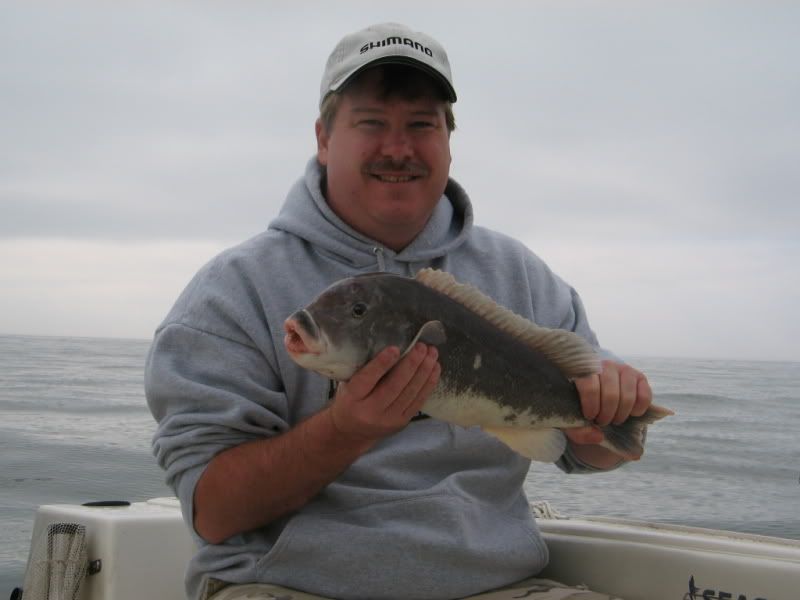 As is normal with my limited experience in the art of anchoring and togging... the anchor pulled free and we drifted away from our "gold mine".
The rest of our stay there involved lots of bait, lots of moving around trying to find fish again, and zero additional hook to rubber lip contact.
Oh well... it was great for the short time it lasted.:thumbup:
We called it a day and headed back to the river. We did see some birds here and there, but there was no concerted effort that looked worthwhile. Made it back to the Coleman and still had some daylight to burn, sooooo down went the jigs.
About 40 minutes later we had a 21", two 22", and one 24" Coleman bridge rockfish in the cooler.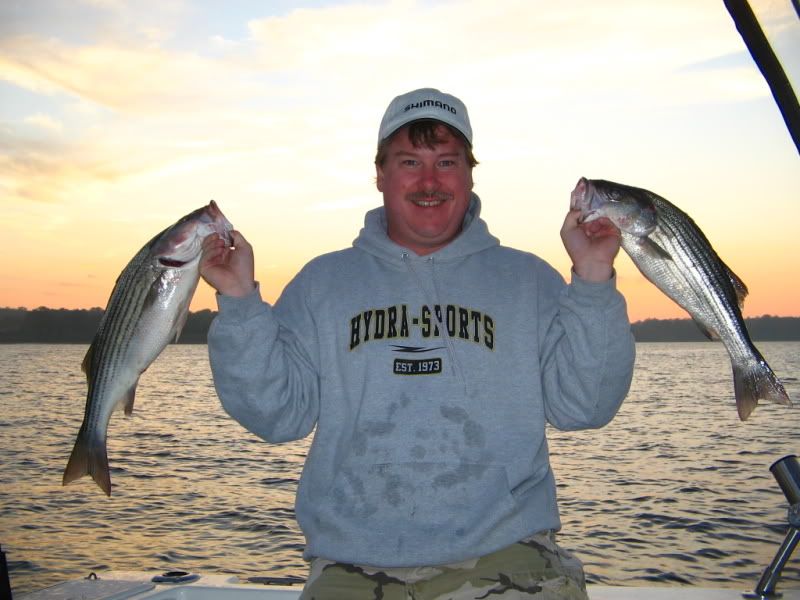 Time to call it a day again as the Sun was just hitting the tree line over Yorktown. I have experienced several "second winds" today and have no regrets for the lost sleep. No real plans for tomorrow, other than try to catch some fish in Ray's boat. I can't wait to see what happens!:clap:
James